JD Sports accepts £1.5m watchdog fine over football kit price-fixing claims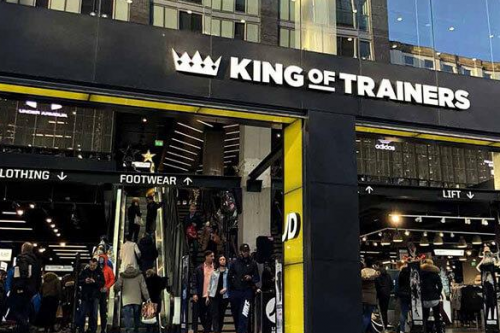 JD Sports Fashion, the Bury-based sports and athleisurewear retailer, has accepted a fine by the Competition and Markets Authority (CMA) over allegations it was involved in price-fixing relating to replica kits of Glasgow Rangers FC.
The CMA has imposed a fine of more than £2m on JD Sports, Elite Sports, and Rangers FC. This includes a fine of £1.485m on JD Sports, which it has accepted and says it will not appeal.
An investigation by the CMA was begun in December 2020. The watchdog claimed sports retailers Elite and JD fixed the retail prices of a number of Rangers-branded replica kits and other clothing products from September 2018 until at least July 2019.
Elite and JD applied for leniency during the CMA's investigation and confessed to cartel activity, the watchdog said.
Today (September 27), the CMA imposed its fine, saying: "Elite Sports, JD Sports and Rangers broke competition law by fixing the retail prices of certain Rangers-branded clothing products.
"The CMA found that Elite Sports and JD Sports fixed the retail prices of Rangers-branded replica kits and other clothing products, and that Rangers also took part in the collusion, but only to the extent of fixing the retail price of adult home short-sleeved replica shirts."
The fines include a settlement discount to reflect savings to the CMA due to the companies' admissions and their agreement to a streamlined administrative process. Elite Sports' and JD Sports' penalties also include a discount under the CMA's leniency programme.
In response today, JD said it had co-operated fully with the CMA throughout the investigation, including taking swift steps to apply for leniency and agreeing to settle the investigation.
It added: "As a consequence, the CMA has applied a substantial discount in determining its final penalty of £1.485m. In accordance with the CMA's standard terms of settlement, JD will not be appealing against this penalty."
JD had set aside a provision of around £2m, which it judged was the best estimate of the liability payable, including legal costs.
It said: "No directors or senior management of JD were involved in the offending conduct, which took place in 2018-2019.
"JD has taken a number of steps to strengthen its competition compliance programme and is committed to ensuring that this is embedded into its daily operations."