North West business briefs: CMS; GM Good Employment Charter; Merseyrail; UCLan; Salford University; Made By Mortals
The Manchester real estate team of law firm CMS has advised on another high profile property transaction.
A team led by partner Dave Lawson has advised an Australian institutional investor on its £809m investment into the joint venture that completed the purchase of 21 Moorfields in London this week.
21 Moorfields is a premium 568,500 sq ft London office development fully pre-let to Deutsche Bank. Being built directly above Moorgate station, the asset is due to complete development in the first quarter of 2023 and is targeting sustainability ratings of BREEAM Excellent and LEED v3 Gold.
The joint venture acquired 21 Moorfields for £809m from the developer, Landsec, with Rothesay providing a senior debt facility to finance the acquisition.
Lendlease will manage the partnership going forward and the investment represents the investor's first significant investment into the London office sector.
Dave Lawson led the project with CMS London funds partner Victoria Henry. Other Manchester lawyers working on the transaction included senior associate Stephanie Adjepong and associates Dave Taylor and Chris Beesley.
::
Bury-based FM Outsource, an outsourced customer service provider, has joined The Greater Manchester Good Employment Charter, as it continues to invest in improving its employee experience.
The charter is a voluntary membership and assessment scheme which has been created to help deliver good jobs with opportunities for people to progress and develop, alongside a thriving and productive economy. It aims to improve the employment standards across all GM employers regardless of size, sector, or geography.
FM Outsource, a provider of tech-led high quality customer care, has committed to following the practices of the charter to become an engaging and supportive employer. This includes providing secure work, excellent recruitment practices, flexible work, Real Living Wage, evidence of improving workplace engagement and voice, improving people management, and fostering employee health and wellbeing.
Joining the charter is the latest development in the business that aims to develop highly skilled customer service advisors for its impressive client roster of top UK brands. The business helps a wide range of clients to improve their customer experience and boost loyalty and sentiment by providing 24/7, multilingual, and omnichannel customer care, powered by cutting edge proprietary technology.
Martin Brown, CCO at FM Outsource, said: "We have been a trusted local employer for more than 10 years, and we continue to contribute to the thriving and productive economy of the city region. Joining the Greater Manchester Good Employment Charter provides us with an opportunity to further develop and progress our people strategy. By joining the charter, we are ensuring we provide the best customer service advisors for our clients. They rely on the effectiveness of our team for their business success, therefore, ensuring that we are nurturing the best workforce is essential. After all, a happy workforce is a productive one.
::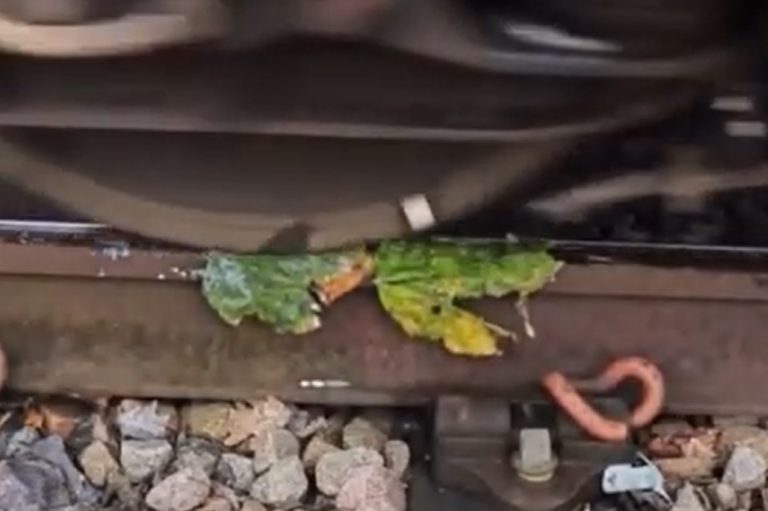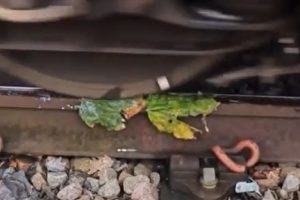 Train operator Merseyrail will run a limited train service on Saturday October 1, due to a planned 24-hour strike by Network Rail staff who are members of the RMT union. The Liverpool City Region rail network is affected by the UK-wide national walk out, as Network Rail signalling and maintenance employees will be taking industrial action from 07:00 on Saturday, October 1, to 07:00 on Sunday, October 2.
Whilst Merseyrail employees are not involved in the industrial action, Network Rail's arrangements with contingency staff restrict Merseyrail's ability to run the full train service. Merseyrail will run an hourly service calling at all stations on selected lines between 07:30 and 18:30 to help passengers make essential journeys.
There are no rail replacement buses on the strike day. Passengers should make alternative travel arrangements where necessary.
Also, the train operator is introducing slight changes to its timetables to cope with delays caused by leaves on the line, beginning from October 3. Trains running from stations between Chester & Ellesmere Port and Birkenhead Central will depart up to three minutes earlier than currently timetabled, they will arrive in Liverpool city centre at their usual time. Trains from Liverpool City Centre will depart at their usual time, but arrive at stations between Birkenhead Central and Chester & Ellesmere Port up to three minutes later than currently timetabled.
Trains running from stations between Southport and Sandhills will depart up to three minutes earlier than currently timetabled, they will arrive in Liverpool city centre at their usual time. Trains from Liverpool city centre will depart at their usual time but arrive at stations between Sandhills and Southport up to three minutes later than currently timetabled.
::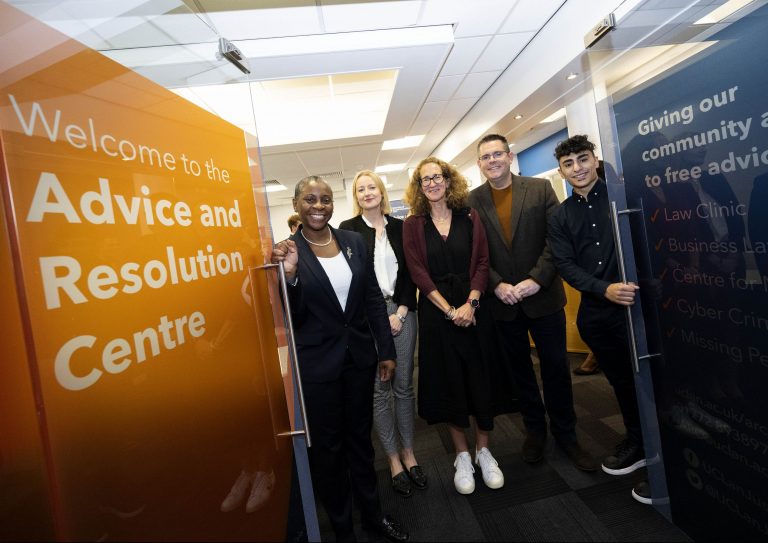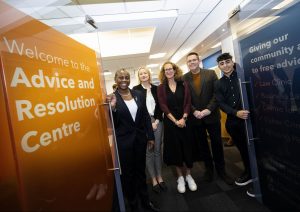 The President of the Law Society of England and Wales has officially opened a new centre at the University of Central Lancashire (UCLan) that will link students with the local community to offer advice on legal and cybercrime matters.
Run by UCLan's students and graduate legal advisers, UCLan's Advice and Resolution Centre (ARC) will bring together the well-established Law Clinic, Business Law Clinic, Centre for Mediation and Cybercrime Advice Clinic under one roof so that the local community can easily access a range of advice services.
The Citizen's Advice Bureau and charities Cyber Helpline and Locate International will also support the ARC. It means that not only will the general public and local business community benefit from free advice and support, but students from across many subjects in the School of Justice, including criminology, law, policing and sociology, will gain vital experience working with real clients on real issues.
ARC director and senior law lecturer, Lucy Blackburn, said: "UCLan's new Advice and Resolution Centre presents the perfect opportunity for the School of Justice to contribute to the local community in a variety of ways, whether that's helping individuals to mediate about a dispute, aiding businesses with legal advice and document drafting or liaising with our cybercrime advisors on both preventative and evidence gathering measures.
"It also means our students can develop their skills working with real clients so that they are ready for the workplace. We're very pleased to serve the community and I'm delighted to have the backing of the President of the Law Society, I. Stephanie Boyce."
::
Rossendale's refrigerated transport specialist, Solomon Commercials, has worked with supermarket giant Tesco on providing its first 18-tonne 100% electric truck, a Renault Trucks E-Tech D Wide, using Solomon's Slipstream refrigeration body.
The new zero-emission refrigerated electric truck is now delivering from Tesco's Dagenham distribution centre to more than 400 stores in Greater London. Further electric vehicles are planned to enter service in the coming months. Fully electric, the E-Tech D Wide is eligible to operate in the capital's Ultra Low Emission Zone and Congestion Charge Zone without incurring charges, while zero tailpipe emissions and low traffic noise make it ideal for Tesco's urban deliveries.
Jason Tarry, Tesco UK and ROI CEO, said: "We all want to see improved air quality and less pollution in our towns and cities, and electric vehicles will play a crucial role in achieving this. The Tesco distribution network is one of the largest in the UK and provides us with a great opportunity to roll out new technologies like this industry-leading E-Tech electric truck from Renault Trucks.
"Together with our switch to electric home delivery vans and rolling out electric vehicle charging points for our customers, we're really excited about the improvements we're making across our business and our transition to electric vehicles."
Anthony Clegg, sales director at Solomon Commercials, said: "More and more customers are actively looking to introduce carbon-neutral policies and to minimise the impact of their vehicles on the environment. We've been working with clients, such as Tesco, for many years with these objectives in mind and we're proud to play our part. We can see the transition to commercial electric vehicles picking up pace, particularly with the Government wanting to reach stringent emissions targets and to create clean air cities. Electric vehicles will play an important role in ensuring this is achieved."
::
Salford University has partnered with cladding experts Intelligent FS to offer two construction scholarships for students from low-income backgrounds.
Intelligent FS, based in Hale, has more than 60 years' experience in the construction industry. The firm is unique in employing a boutique cladding team to tackle the UK cladding crisis following the Grenfell Tower tragedy in 2017. Intelligent has pledged to actively work with developers to retrospectively fit safe cladding on buildings, as more than 50 high-rise buildings still have the same highly flammable cladding that killed 72 people in Grenfell Tower.
Salford University has announced two Intelligent FS Scholarships for students from low-income backgrounds are on offer for the 2022-2023 academic year – one in Construction Project Management and the other in Quantity Surveying. The successful applicants will receive a non-repayable financial award during their undergraduate studies and will have the opportunity to connect with industry experts at Intelligent.
Rob Williams, co-founder of Intelligent FS, said: "It is an honour to be able to support the next generation of construction experts with this gesture and we are very proud to be working with Salford University to enable this."
Nicky Harris, lecturer in construction management at Salford University, said: "It's an opportunity for students to see what they are learning in the real life workplace. It allows them to put theory into practice, as well as enhancing collaboration skills. It can be quite inspirational, too, for our students and makes a real difference to their lives."
::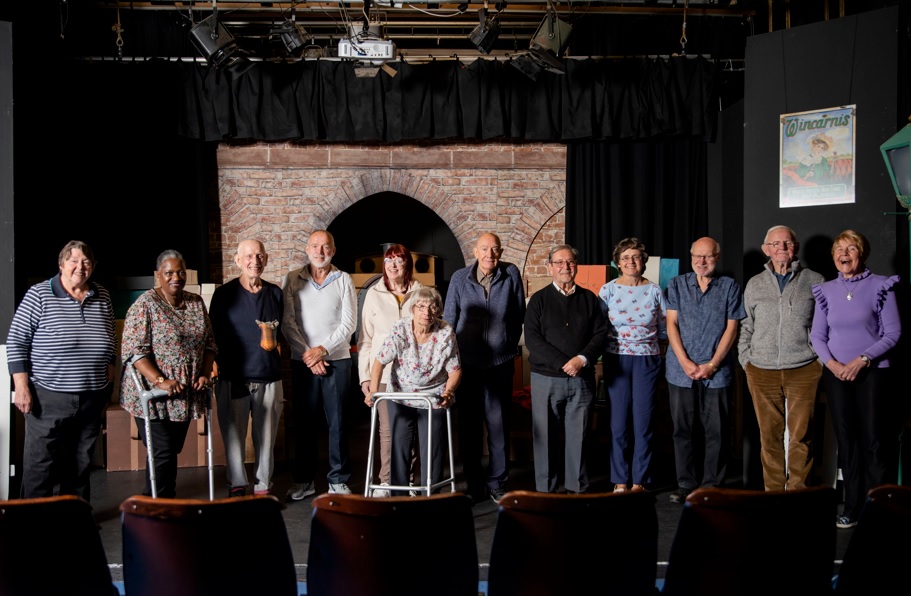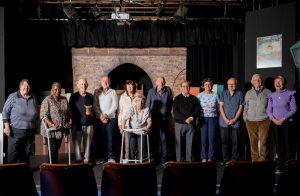 Manchester-based not-for-profit participatory arts organisation, Made By Mortals, is spreading its wings after joining Virgin Atlantic's entertainment offering as the airline's first inflight children's podcast.
Virgin Atlantic teamed up with the Community Interest Company to offer its young passengers an unforgettable flight experience with its award-winning podcast, Armchair Adventures. Led by directors Paul Hine and Andy Smith, Made By Mortals works alongside elderly people and those with mental health conditions across Manchester and the North West, bringing their experiences to life through participatory music and theatre sessions.
Made By Mortals works with a diverse range of people who would typically not engage with the arts and are at risk of exclusion and isolation for many reasons, which became particularly prominent during the COVID-19 pandemic. When the 2020 pandemic saw millions of people restricted to their homes and deprived of vital social interactions, Made By Mortals recognised a crucial need for an outlet which people, young and old, could turn to for unity and a sense of support. As a result, Armchair Adventures was born, a fun, interactive podcast for children, created by older people.
Andy Smith said: "When the pandemic hit, we wanted to keep the connection between the older people and younger generations that we had established through our theatre productions and workshops. We wanted to keep giving the participants the purpose many of them gained through creating the productions for the young people."
Cathy Walters, manager of inflight entertainment at Virgin Atlantic, said: "We love the story of Armchair Adventures, which brings different generations together through this fun, interactive podcast. We're really proud to have them as part of our entertainment line-up and I'm sure children will enjoy letting their imaginations fly while onboard."