North West business news: Beer Piper; Poundland; Weightmans; Planit-IE; PHX Training; Everton FC; Eatock Design & Build
A new online tool has been launched to help publicans, landlords and bar managers see how much money they could potentially save weekly, monthly and annually by utilising high tech beer line systems.
Created by Manchester-based Beer Piper, a manufacturer of high tech cleaning systems for beer lines in any type of venue that sells draught beers, lagers and ciders, the simple-to-use tool calculates how much beer can possibly be saved every week, which is offset against the cost of installing and running the system. It then provides the theoretical maximum cost saving totals per week and per annum.
Jeff Singer, from Beer Piper, said: "The cost of living crisis, especially the cost of energy bills, is adversely affecting Britain's hospitality industry and – as an integral part of that industry – we wanted to demonstrate clearly that installing systems such as our popular BP4 machine can actually contribute to the bottom line and produce a yield on your draught sales in excess of 100%.
"The crisis is yet another assault on an already-tested industry that bore the brunt of the pandemic, so we are taking an every penny matters mindset by launching this free tool."
He added: "An average boozer in Britain with a total of 10 taps in the pub each holding two pints in their lines, with pints priced at the national average of £4.09, would potentially be able to save over £3,800 per year by installing Beer Piper's most recent BP4 system, which enables you to sell the beer in the lines as you are cleaning them, saving a lot of beer waste."
Throughout the pandemic, Beer Piper played an educational role in supporting the trade with a pipeline of content that helped landlords and bar managers shut down and reopen lines properly, and save money with cost saving tips.
::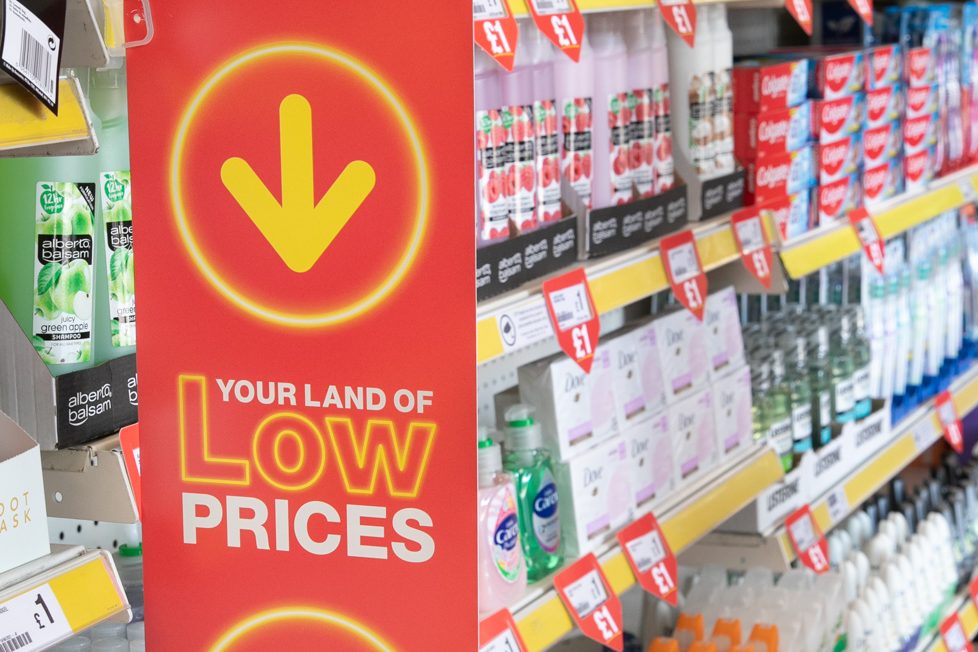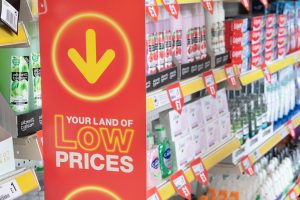 Poundland is putting the finishing touches to its latest Merseyside store as it prepares to open in Speke this Saturday, October 8, creating 20 jobs.
The new store, on New Mersey Retail Park, comprises more than 12,000 sq ft, which is about twice the size of a typical Poundland store and has been designed to offer the widest product range possible.
Poundland says the investment in the new store marks a vote of confidence in Speke and the retail park which has undergone a multimillion-pound redevelopment in recent years.
The new Poundland store will bring clothing back to the site, which was previously occupied by Marks & Spencer's clothing store.
Poundland's director of retail, Darren Kay, said: "Speke's New Mersey Retail Park has undergone some big changes in the last few years and we're very excited about being part of its future. We're working hard to make sure it's a store that Speke can be proud of."
::
Liverpool-based national law firm, Weightmans, has become a corporate sponsor of the Liverpool Philharmonic for its 2022/23 season.
Weightmans was established in Liverpool in 1827 and remains headquartered in the city. The firm is particularly interested in Liverpool Philharmonic's Music and Mental Health programme, which is now in its 14th year, and will sponsor Liverpool Philharmonic's first Dementia-Friendly concert of the season. The concert, titled 'A Walk in the Country', will be performed twice on Saturday, December 3, at Liverpool Philharmonic's Music Room.
Given by members of the Royal Liverpool Philharmonic Orchestra, the dementia-friendly concert series is designed specifically for people living with dementia, their friends, family and carers. This concert will be presented by Gethyn Jones, sub-principal cellist of the Royal Liverpool Philharmonic Orchestra.
Michael Eakin, chief executive of Liverpool Philharmonic, said: "The support of the business community plays an integral role in our ability to deliver a diverse range of concerts throughout the season. We really appreciate the local and national businesses who have maintained their support for Liverpool Philharmonic."
Steve Peacock, partner and head of Weightmans' Liverpool office, said: "At Weightmans, we believe that investment in arts and culture is crucial, not just to benefit the local economy but to support and enhance the wellbeing of the community. Music can be an incredible tonic to those living with dementia and we are so pleased to support the Philharmonic's dementia-friendly concert, which will hopefully bring joy to those who attend."
::
Planit-IE has announced that it is handing the reins over to its staff and becoming employee owned.
The landscape architecture, urban design and visualisation firm, headquartered in Altrincham for almost 25 years, has made the announcement that two thirds of shares have been transferred into a Planit-IE Employee Ownership Trust. The remaining shares will be retained by existing stakeholders and two new members, Georgina Baines and Kevin Redhead, two long-serving company employees and new directors.
Helen Wright, head of development at Sanctuary Housing, and long-term friend of the practice, has agreed to become its first independent trust chair. Peter Swift, managing director and co-founder, said: "This shift will herald the start of a new, vibrant and dynamic chapter in Planit-IE's future.
"There is compelling research to show that a combination of shared ownership and employee participation results in a business that is more engaged, innovative, productive and sustainable – building on all of Planit-IE's existing hallmarks. Our mission is for our people and for the planet, with sustainability at the heart of everything we do. We believe this transition is the best move for us to make to deliver on our mission."
Ed Lister, managing director and co-founder, said: "Having spent 25 years building the practice from scratch, and witnessed other similarly strong businesses sell out and then slowly lose their identity, culture and purpose in the process, we knew that this wasn't an option for us, and the move to employee ownership means that it should never be."
::
Businesses in Cumbria can benefit from a range of free training sessions aimed at upskilling their staff. PHX Training, which has centres in Barrow and Carlisle, is running a range of fully-funded courses designed to help businesses improve the skills of their local workers, plug skills gaps and improve staff retention.
The Skills Support for the Workforce contract is aiming to upskill 115 employees in the county before March, at a value to the region of £167,000. All small and medium-sized businesses with fewer than 250 staff can benefit from the training courses, while companies undergoing industrial restructure can also benefit to help staff at risk of redundancy.
Specific support is available for companies in the construction, tourism, nuclear, advanced manufacturing, rural economy, health and social care, professional services, cultural or logistics industries. The project is being delivered alongside Carlisle College through the EDGE partnership, which is funded by the European Social Fund, co-financed by the Education and Skills Funding Agency and supported by Cumbria Local Enterprise Partnership.
Briony Fawcett, managing director at PHX Training, said: "Recruiting a member of staff is estimated to cost small businesses thousands of pounds in time, advertising, interviewing and training new roles. As a result of the difficulty to hire new staff, offering incentives to retain and upskill employees is vital and can save employers time and money.
"These fully funded courses are free for SMEs and can work around an employee's daily job, either being delivered as classroom or online courses. But the result is an employee who can then take on more responsibility and can grow with the company as the result of the investment in them as a person."
::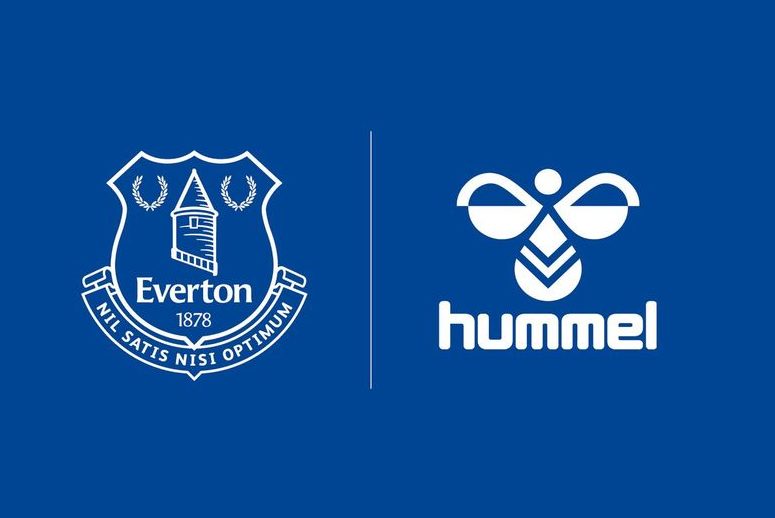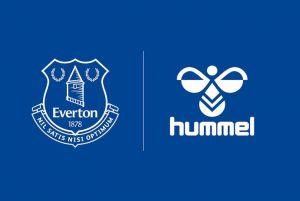 Everton FC has agreed a contract extension with kit maker hummel that will see the club continue its relationship with the iconic sportswear brand until the summer of 2024.
Since first partnering with the club in 2020, hummel has been integral to five record-breaking kit launches. The new agreement will see hummel continue to manufacture and supply Everton with bespoke playing, training and travel wear for the 2023/24 season.
As technical partner, hummel kits out the men's, women's and academy squads, as well as the club's coaching and Everton in the Community staff.
Its innovative design and production has also led to a range of limited edition products, including the Alan Ball training shoe – marking 50 years since the Everton legend wore his iconic white hummel boots – and more recently the 'Stars and Stripes' US warm-up shirt and the Copenhagen 21 LGBTQ+ warm-up jersey.
And hummel will continue to work with the club's official retail partner, Fanatics, helping to deliver a comprehensive selection of official merchandise to Everton fans. Fanatics, a specialist in licensed sports merchandise and digital sports platform, currently operate the club's Everton One and Everton Two retail stores and evertondirect.com, the club's official online store.
::
Office design and commercial fit-out specialist, Manchester-based Eatock Design & Build (EDB), is on track to record a £3m turnover in its third year in business. Founded by Paul Eatock in April 2020, the business has successfully navigated a challenging period for the workplace sector, having started trading when offices were largely void of people.
In just three years, EDB has built a portfolio of transformative projects, turning office and commercial spaces into modern, multi-functional facilities which promote employee wellbeing, hybrid working and sustainability. Working closely with a team of interior designers, it oversees all contractor, developer, engineer, furniture procurement and fit-out responsibilities across its projects, delivering high-value specifications on time and to budget.
Despite lockdown challenges, EDB recorded an annual turnover of £530,000 in its first year. This led to additional recruitment to assist with its growth, resulting in its turnover tripling in year two. This month, EDB celebrated its 145th project appointment and predicts a turnover of £3m for this financial year. It is currently looking to further expand its team to accommodate growth as it takes on a range of new projects.
Managing Director, Paul Eatock, said: "We make the process easy for the businesses we work with, delivering our projects with a team of experienced interior designers to closely, but imaginatively, follow the client's brief, thus creating functional and inspiring spaces. We pride ourselves in understanding what the modern office needs to make sure our designs are as functional and high performing as they are beautiful."
According to the Office for National Statistics, the proportion of hybrid working rose from 13% in February 2022 to 24% in May 2022, with the hybrid working pattern shifting more in favour of spending most working hours at home. Eatock said: "This is the most poignant time in recent history for how we use our offices. The impact of hybrid working has led to offices functioning as a 'shop front' to reflect brand values, as well as a space for meetings and collaborative working. Companies are having to think carefully about how their workspace has acclimatised to modern ways of working."