High Growth Fund will support 40 SMEs in their expansion plans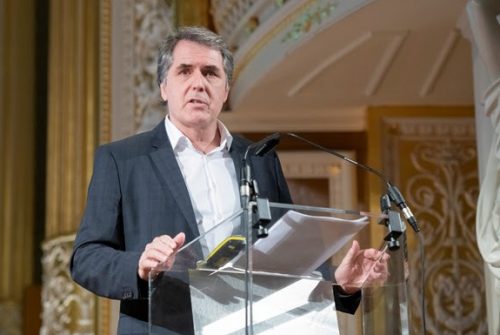 Forty businesses are to share Liverpool City Region's £2.3m High Growth Innovation Fund.
Funded by the LCR Combined Authority and the European Regional Development Fund, grants of between £25,000 and £75,000 have been awarded to high growth businesses.
The awards were made across six city region priority areas: Health innovation, digitalisation, culture, zero-carbon, sustainable industry and 'tech for good'.
Steve Rotheram, Mayor of the Liverpool City Region, said: "SMEs are the cornerstone of our economy, accounting for 99% of all businesses in our region. They're essential, not only to our current success, but to our long term economic prosperity.
"'I want to harness the expertise here in our region and establish ourselves as a leader on the global stage.
"We are going to support the industries of tomorrow to expand, helping us create well paid, secure jobs and training opportunities for local people, drive growth, attract investment and bring greater prosperity to our communities."
He added: "We can only achieve that that by empowering our SMEs to grow and succeed – and I'm hoping this investment will help to unleash their full potential. Our region is already home to one of the country's most advanced tech clusters in the country – and the appetite for their services is only going to grow as we become an increasingly technological society."
Successful projects range from a system that's helping to make shipping more fuel-efficient, to paint recycling, and a scheme that turns waste food into health products.
Other winning projects include a digital wellbeing support system for new parents, creating an air drum kit, and development of a Huyton Innovation Centre to turn local people's passions into prosperity..
Launched in May this year, the High Growth Innovation Fund (HGIF) is one strand of the £6.6m LCR High Growth business support programme aimed at driving jobs, innovation and economic prosperity. Its predecessor, the Future Innovation Fund (FIF), provided a total of £2.1m to 35 city region businesses during 2020 and 2021.
The new fund, to be delivered by Growth Platform, will help businesses get new products or services to market or develop new processes to help them adapt and grow, contributing to the city region's post-pandemic economic recovery.
It will also contribute to Mayor Rotheram's ambition to invest five per cent of regional GVA on research and development by 2030 – nearly double the Government's UK target.
The High Growth Innovation Fund benefited from £1.3m of European Union money, bringing the total investment with match funding from SME applicants to £4.48m.
Cllr Jan Williamson, combined authority portfolio holder for inclusive economy and third sector, said: "This fund is backing businesses with the highest potential to grow and create the well paid, high quality jobs that will boost the city region's prosperity.
"I look forward to seeing these businesses flourish with our help, adding huge value to the city region and, in some cases, tackling massive global problems."
Janice Mears, head of business growth at Growth Platform – Liverpool City Region Growth Company, said: "It is fantastic to see that we have been able to support 40 businesses through the High Growth Innovation Fund. I'm sure this additional funding will help each of these businesses further contribute to the Liverpool City Region economy."