Japan's investment giant Softbank agrees to sell stake in THG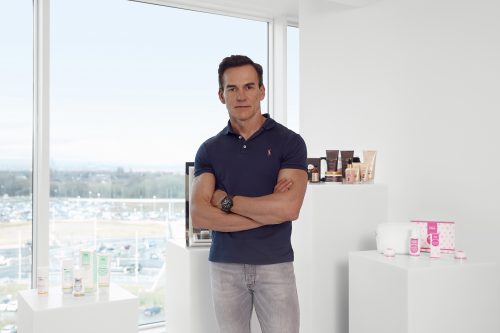 THG's fourth largest investor, SB Northstar, the trading arm of Japanese investment giant SoftBank Group, has agreed to sell its stake in the online retailer.
SB Northstar will sell its 80.6m shares, which represent about 6.4% of the company's capital, to founder and CEO Matthew Moulding and Qatar's sovereign wealth fund, Qatar Investment Authority.
THG and SoftBank had agreed to terminate their collaboration in July blaming "global macroeconomic conditions".
The $1.6bn deal would have seen SoftBank take a near 20% stake in THG Ingenuity.
In a stock market update this evening, CEO Matthew Moulding, said: "I'm delighted to be further increasing my family's stake in THG, continuing our unswerving support following on from other recent share purchases.
"QIA shares the Board's vision of the scale of opportunity for THG, building a British global success story in large and growing addressable markets. QIA's long-term investment approach is a positive endorsement for the UK as a whole.
"I'm incredibly proud of the progress the team continue to make in each of our major divisions, and believe the uncertain macro-conditions provide an even greater opportunity for THG to further disrupt global Beauty, Nutrition and Technology markets.
"We at THG extend our thanks to Softbank for their support as a financial and commercial partner, and we will continue to benefit from the relationships formed across their international technology portfolio."
Moulding's purchase will take his direct and indirect holding in THG to 320.9m shares and represents his fourth investment in THG since the IPO, with over £38m invested in August 2021, July 2022 and October 2022.
Shares in THG were up 12.93% at 45.84p at market close.