N Brown chief brand officer departs in group shake-up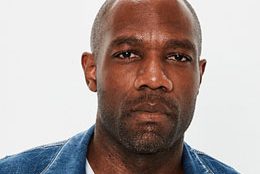 Manchester online retailer, N Brown, has announced the departure of its chief brand officer, Kenyatte Nelson, in a group shake-up.
The business, which reported lower first half revenues and profits earlier this month, is integrating the brand, marketing, creative services, customer insight and corporate communications departments into the retail division.
Mr Nelson is reported to have left the company as part of a wider streamlining of the business.
The group argues this strategy will create a more agile operational structure that brings its brands and systems together.
Mr Nelson joined the group in 2019, and reported to the group's chief executive, Steve Johnson.
Prior to this, he was chief customer officer at Manchester fast fashion retailer Missguided from 2018. Previously he was group marketing director at Liverpool-based Very Group's Shop Direct from 2015 to 2018.
Steve Johnson told industry publication Retail Sector: "It is with great sadness that we confirm the departure of Kenyatte Nelson. He joined us in 2019 and has had an enormous influence on the creation of our unique brand propositions.
"Under his leadership, we have built a first class marketing team who are true ambassadors of our business and I have no doubt that they will continue to support us brilliantly as we seek to achieve our vision that, by championing inclusion, we will become the most loved and trusted fashion retailer."
Speaking to media outlet Drapers, he said: "A core tenet of our strategy is the simplification of the business, and the executive team is no exception.
"As part of this, we have made the decision to integrate the brand, marketing, creative services, customer insight and corporate communications functions into the retail division, under the leadership of our retail CEO, Sarah Welsh.
"In doing this, we are creating a more agile operational structure that brings our brands and systems together which, in turn, will help to drive positive customer outcomes."
In the 26 weeks to August 27, 2022, N Brown group revenues fell 4.6% to £331.5m, while pre-tax profits plunged 74.6% to £7.2m. However, adjusted next debt was reduced from £268.3m a year ago to £243.5m.
On publication of the figures, on October 6, shares in the group plunged by almost 20% on the previous night's closing price of 24.32p, but then began to rally. Today (October 19), the share were priced at 22.43p by mid-morning.