North West business briefs: Beech House Vet Centre; Wirral Met College; Square Fish Events; BGEN; Networx3 UAV; Green energy

Work is under way on a new £1.4m veterinary practice to provide the best possible care for pets across Cheshire. Beech House Veterinary Centre, on Wilderspool Causeway in Warrington, is preparing to relocate to larger, state-of-the-art premises next door.
The adjoining property to the current site is being refurbished with work expected to be finished by the end of December. There has been significant investment in some of the latest high tech equipment and the new-look practice, which is part of Willows Veterinary Group, will boast an increase in consulting rooms from four to six, three operating theatres, two digital X-ray rooms, an ultra-sound suite, a dedicated dental suite with its own dental X-ray machine, and a bereavement room.
Pets undergoing surgery, such as for broken bones or joint diseases, will also benefit from a new X-ray machine in the orthopaedic suite which means they won't have to be moved from the operating table. Clients will also benefit from a larger waiting room, with an area just for cats as well as separate cat and dog wards on different floors to ensure the cattery is quieter to reduce anxiety among feline patients.
Investment is being provided by VetPartners, a veterinary group which owns 148 UK veterinary practices, including Willows Veterinary Group.
Claire Hayes, who is part of the management team, said: "This is an exciting time for the practice and our team members. We have outgrown our current building and to be able to repurpose a building so close to our current practice is great. It will be a nicer clinical environment in a new building for our team. There will be more space, certainly behind the scenes in the prep room and with the additional theatre space, but the practice will retain its friendly feel and clients will recognise all the familiar faces."
::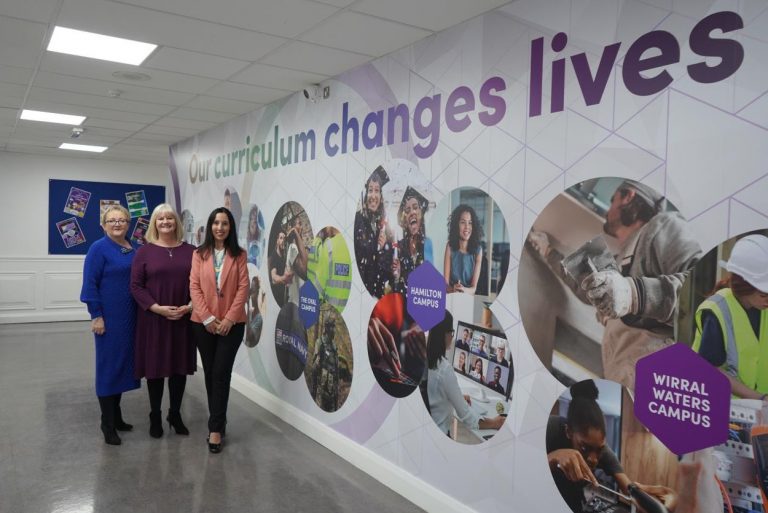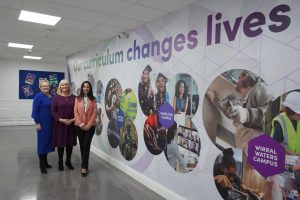 A new initiative has been launched by Wirral Met College to support students interested in starting a business.
Launched in this week's #LoveourColleges week, the new scheme will support students to move beyond being qualified to establishing a business. When students qualify in skills such as plumbing, hairdressing, electrical installation, the start-up coaching programme provided by the Wirral Chamber as part of their partnership with Wirral Met, will take this to the next level to support students, who wish to become self-employed or set up their own business.
Workshops will be focused on three key areas for establishing a business: Business planning, marketing and finance, complementing students newly developed skills.
In addition, for students who create products, as part of the entrepreneurial programme, they will also be provided with an opportunity to sell their goods in one of the chamber's artisan market chalets as part of Small Business Saturday in December.
Sue Higginson, Wirral Met's principal, said: "We have a strong and well-established partnership with Wirral Chamber of Commerce and are pleased to be working with them on a number of projects, including how we work together to deliver the local skills agenda. This project is a partnership to help our students explore their true potential. As a vocational college all of our students choose a career and sector to hone their skills and, when they are qualified, this programme will enable them to explore self-employment and become a future employer in their own right."
::
Warrington-based Square Fish Events has announced record growth figures following its 2020 launch. The events business, which launched during the COVID-19 pandemic, has reported 100% growth smashing the £1m turnover mark while also growing headcount by 150%.
Founded by brother and sister duo, Neil Lofthouse and Steph Cooper, the events agency delivers immersive and unique experiential events across a multitude of sectors including e-commerce, retail, property, fashion, and private clients. The family-owned company specialises in connecting people, engaging audiences, and adding excitement to events via creative concepts, powerful content, immersive entertainment and delivery.
Over the course of the past two years the team has delivered more than 100 bespoke events with in excess of 60,000 guests, held events with around 2,500 virtual attendees throughout the COVID-19 pandemic and has achieved a 5* customer satisfaction rating for service to clients.
Since launch the business has developed an impressive roster of clients including Peel L&P, Bongos Bingo, GymShark, Citation, Lounge Underwear, B&M and Autocab operating nationally to deliver impressive events.
Co-founder, Steph Cooper, said: "The journey of this business has been an absolute rollercoaster since launching in 2020 right in the middle of a pandemic. Some said we were crazy, but as we celebrate turning two the growth and success the business has achieved is not down to luck, it is down to sheer passion, determination and nothing but hard work from the whole team."
::
BGEN, the Warrington-based specialist, multi-discipline engineering solutions business, has outlined plans to support the recruitment and retention of female employees across the business. Central to the company's commitment is the creation of a women's forum to drive meaningful change across the business.
At the same time, the company has launched enhanced adoption, maternity, and shared parental leave packages, and signed up to the industry-backed 'Inspiring Women' pledge, to help create a more diverse, equitable, and inclusive environment.
BGEN chief executive, Robin Whitehead, said: "Women are under-represented in our industry, and while we may not be able to fix this problem overnight, we're determined to play our part. We have talented female employees across our business, and with their help, we're keen to make our business a more diverse, equitable and inclusive environment."
The BGEN women's forum has been established to identify and fully understand attitudes around women in engineering as well as looking at issues regarding representation of women in the wider industry. The forum is open to all female employees.
One key outcome of the women's forum to date has seen BGEN launch enhanced packages for adoption, maternity, and shared parental leave. Eligible employees will now receive 29 weeks on full pay, followed by 10 weeks on statutory pay. This is a significant uplift on the industry standard package of six week on 90% full pay, followed by 33 weeks on statutory pay. In addition, the packages include optional paid 'keep in touch' meetings and a phased introduction back to work.
::
Networx3 UAV is helping business owners beat the energy crisis using its latest thermal imaging drone. The Matrice DJI M30T is the latest addition to the fleet but is already pulling its weight for clients who want to get to grips with sky-high energy costs.
The drone maps commercial premises – from warehouses and offices to industrial units and shops – and captures images of where heat is escaping. This allows business owners to pinpoint where their premises are energy-inefficient, fix the problem and reduce their soaring electricity and gas bills.
Ian Ashworth, managing director and commercial drone pilot with Burnley-based Networx3 UAV, said: "This new drone's superpower is thermal imaging. It can tell you where you are losing heat through windows and doors, identify precisely where energy is getting wasted and gives you an accurate snapshot of your energy performance. Armed with this knowledge business owners can then make their premises more energy efficient and see their bills drop as a result."
The latest building to get a thermal imaging survey was St John the Evangelist church, Worsthorne. The Grade II-listed building had a new roof less than a decade ago and the thermal imaging survey that Ian completed on the church showed that heat loss is minimal.
Bob Clayfield, from the St John the Evangelist's Parochial Church Council, said: "The roof looks in pretty good order when it comes to energy loss and it's comforting to know that."
::
A consortium will be working together to jointly develop a suite of green, 'electrolytic' hydrogen projects in the North West, the first phase of which will reduce carbon dioxide emissions from industry by up to 180,000 tonnes.
The consortium comprises Progressive Energy, developer and HyNet founding partner, Statkraft, Europe's largest generator of renewable energy, and sustainability-led alternative assets investment manager, Foresight.
Central to the portfolio is the proposed 28MW Cheshire Green Hydrogen project which will use renewable electricity from Foresight's managed Frodsham wind farm in Cheshire to generate green hydrogen. The project will be supplemented by further renewable electricity contracted from wind and solar generation within Statkraft's project portfolio.
Cheshire Green Hydrogen will be located at the Protos site and will supply low carbon hydrogen via the HyNet project's planned pipeline. The hydrogen will potentially be supplied to Cadent's proposed Hydrogen Village in Whitby, near Ellesmere Port, and to local industry, including major local employer Encirc, which manufactures container glass.
The consortium is also seeking to develop a portfolio of green hydrogen projects directly co-located at major manufacturing sites within the region, including those at Pilkington and at Kellogg's. An initial five 'hydrogen-ready' sites have been selected for the first phase of development, with discussions ongoing on a number of further sites. At each site the consortium will generate green hydrogen with power contracted from wider wind and solar generation within Statkraft's project portfolio which will be used, instead of fossil gas, to fuel manufacturing processes.