North West business briefs: TfGM; Seneca Partners; Billown Solar Farm; Pastry Pedaleur; Purple; Brabners
Temporary changes are being introduced to some Metrolink services after planned engineering works in Manchester city centre were delayed. Work to replace a damaged rail in Piccadilly Gardens which was set to start next week has been delayed until the end of November due to issues with Metrolink's rail supplier. To ensure the continued safe running of services across the network, several precautionary route changes will be introduced from Monday, October 24.
Passengers on all lines will still be able to get into the city centre and there are alternative travel options for those wanting to make cross-city journeys on affected routes, including alternative tram services, bus replacement or walking routes. Staff will be at all affected stops to help customers, who are advised to plan ahead and allow extra time when making connecting journeys.
The temporary service changes are as follows: Bury and Altrincham services will not operate into Piccadilly Station. Instead, these services will operate from Bury to Altrincham via Market Street. These will run at a six-minute frequency from 7am to 8pm Monday to Friday and 9am to 6.30pm on Saturdays. Outside of these times, services will operate every 12 minutes.
Ashton services will operate to Crumpsall via Victoria Station. These will run at a 12-minute frequency at all times. Passengers on the Bury and Altrincham lines will be able to connect to this service to travel to Piccadilly Station.
Eccles services will operate to Deansgate-Castlefield. These will run at a 12-minute frequency at all times. As there will not be a direct connection between Piccadilly Station and Deansgate-Castlefield, a Metrolink replacement bus service will operate. Rail services between Piccadilly Station and Deansgate-Castlefield stations can also be used for this connection.
Danny Vaughan, Transport for Greater Manchester's head of Metrolink, said: "These are unforeseen circumstances which are outside of our control, and I want to apologise for any inconvenience this causes to our customers. We will be doing everything we can to minimise disruptions to journeys and staff will be available at all affected stops to provide travel advice."
::
Haydock-based Seneca Partners, the specialist SME investment business, has made an investment of £500,00 into Alderley Lighthouse Labs (ALL), a pathology services provider founded by the team responsible for the UK's largest diagnostic lab network project.
ALL was founded in May 2022 by Mark Wigglesworth and Simon Chapman who previously established the emergency 'Lighthouse' capability at Alderley Park during the COVID-19 pandemic. It grew to 'super-lab' status that ultimately accommodated more than 750 staff members and processed 100,000 COVID-19 tests a day.
The funding from Seneca Growth Capital VCT and an additional £150,000 of SEIS investment will facilitate growth and the roll-out of the commercial model, which has already seen the acquisition and repurposing of decommissioned assets used during the pandemic, to address the excess demand for diagnostic testing and other lab services in the UK.
Victoria Edwards, investment manager at Seneca Partners, said: "This investment into Alderley Lighthouse Labs represents an exceptional opportunity for our investors to back two highly respected and uniquely experienced individuals in an exciting and rapidly growing area. We are thrilled to partner with them on this journey and look forward to what should be an exciting period of growth for the company, capitalising on the changing dynamics in the lab services sector."
Alderley Lighthouse Labs was advised by Alex Clarkson of Bamburgh Capital (CF) and Slater Heelis (legal). Seneca Growth Capital VCT was advised by James Down and James Redshaw of Hill Dickinson's Manchester team.
::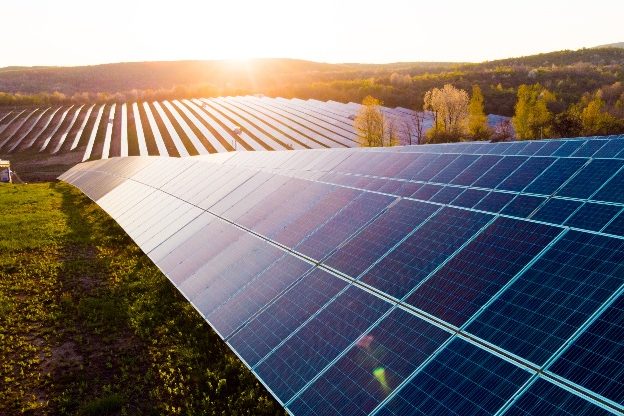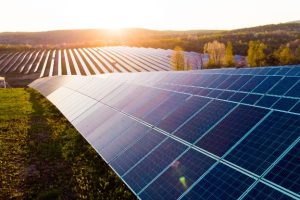 Proposals for the first solar farm to provide affordable green energy to residents and businesses on the Isle of Man and begin the decarbonisation of electricity generation on the Island have been launched. The plans for the Billown Solar Farm in Malew, near Castletown, are being put forward by Peel Cubico Renewables (PCR) and support the Isle of Man Government to realise its Climate Change Plan and its commitment for the electricity sector to be 100% green by 2030.
The plans would help to provide long term stability and independence for the Isle of Man's energy supply with less reliance on and exposure to volatile oil and gas prices. It would also generate enough power to meet more than five per cent of the Isle of Man's current electricity demand.
Island residents are being asked for their views on the new facility which would be built on 84 acres of agricultural land to the west of Malew Road (A3) and south of Douglas Road (A7) with a capacity around 26MW – enough to power up to 7,700 homes per year, almost 20% of homes on the Island. An onsite substation is included in the plans which would connect to a nearby grid network. A battery storage facility would also store electricity generated during periods of low demand and re-distribute it to the grid when demand is high, or the network is down.
The project represents an investment of around £30m across the 40-year anticipated life of the project, at no cost to the public finances. It would offset at least 11,000 tonnes of carbon – the equivalent of approximately 6,500 fewer car journeys per year.
PCR is a joint venture formed a year ago between natural resources and energy business Peel NRE, part of Peel L&P, and Cubico Sustainable Investments, one of the world's largest privately-owned renewable energy companies. Stephen Snowdon, planning and development manager at Peel Cubico Renewables, said: "Our vision for this solar farm supports both the Isle of Man's response to climate change and the Government's ambitions for renewable energy projects to help secure a bright economic future for the Island."
::
Chester's Pastry Pedaleur, the artisan baker of French-inspired gourmet pastries and desserts, has been selected from hundreds of entries to feature in Channel 4's new six-part series 'Aldi's next big thing'. The new TV series sees the supermarket uncover and stock new products from some of the best small food and drink businesses in the UK.
The series, running from October 20, to November 24, will be broadcast live on Channel 4 and will also be available via the All 4 video streaming service. Pastry Pedaleur is set to feature in episode two, which will be shown on October 27, at 8pm, where they go head to head with other bakers to win a contract.
The programme aims to give independent food and drink producers from across the country the chance to present and pitch their products to a judging panel that comprises Aldi managing director of buying, Julie Ashfield, award-winning grocer and cook book author, Chris Bavin, and popular TV presenter Anita Rani.
Pastry Pedaleur, located in the city's new indoor market, offers French-inspired gourmet pastries and desserts, was selected to take part in the new series thanks to the judges taking a shine to the way the products are all made onsite from scratch and skilfully crafted in bespoke, small batches using high quality, seasonal ingredients to ensure the best flavours are delivered all year round.
Stephanie Peters, the entrepreneur behind Pastry Pedaleur, was previously the pastry chef at the Chester Grosvenor where she mastered her skills under the guidance of Michelin Star chef Simon Radley. Originally from Mumbai, Stephanie has been running her business inside Chester Market for the past two years providing customers classic French pastries and desserts. She said: "I used to work in the thriving media and advertising industry in Mumbai, my last job was with Vogue Magazine before I realised my true passion and calling was baking. I had to say goodbye to my friends and family when I got married and moved to Chester to follow my husband, Jason's career here in England. Once I got here, I trained with the best chefs, was a stagiare at popular bakeries in London and developed my finesse and passion for baking. My journey keeps evolving and I love the feedback my business has received at Chester Market."
::
Manchester-based technology company, Purple, has signed its 1,000th client, with the milestone marking 10 years since it was first established. Over the past decade, the WiFi specialist has expanded into 110 countries and after starting with a team of 12, it now boasts a global headcount of 115, welcoming 22 new starters in 2022 alone.
Backed by Sir Terry Leahy, former CEO of Tesco, Purple embarked on a rapid growth trajectory in 2015, with the aim of becoming the ultimate tool for businesses to keep up with the pace of digital innovation. A year later, Purple had reached 10 million WiFi users and, to-date, has seen more than 15 billion visits across more than 50,000 venues.
The North West company began with just one type of WiFi hardware and now offers 157 hardware types – with an average of 748,000 users connecting to WiFi through Purple every day. In 2017 Purple received a £5.4m recruitment investment and relocated its UK headquarters to Oldham, as well as an additional UK hub in Bracknell, Berkshire.
Earlier this year, Purple welcomed former executive vice president (EVP) of Cisco, Chris Dedicoat, to the board as a non-executive director. Drawing on his 25 years of industry experience, Dedicoat is supporting Purple through a new period of strategic growth, which will see expansion into specific sectors and new territories worldwide.
Gavin Wheeldon, CEO of Purple, said: "We've come a long way over the past decade and are extremely proud of our growth in this time – and achieving the 1000-client milestone is a great way to mark this success. Our people are our best asset and this year alone we were able to welcome 22 new starters to the team. Our fully remote working model allows us to recruit the very best talent from across the globe, ensuring we're always ahead of the curve."
::
Independent law firm Brabners is set to expand its work in the public sector after being appointed to the Crown Commercial Service's (CCS) public sector legal service framework for the first time. Public sector organisations, including health, education, local and regional government, emergency services, third sector and social housing organisations, can now procure legal services from Brabners following the appointment. Brabners' place on the framework will run up to September 2026.
Brabners is listed in Lots 1a and 2a, representing full-service provision and general service provision across England & Wales.
CCS supports the public sector to achieve maximum commercial value when procuring common goods and services. In 2021/22, CCS helped the public sector to achieve commercial benefits equal to £2.8bn – supporting world-class public services that offer best value for taxpayers.
Ross Shine, partner at Brabners, said: "CCS is the largest framework for all services supplied into the public sector. This listing represents an excellent opportunity for us to support organisations across the public sector with their legal requirements, providing a full and comprehensive service ranging from litigation through to property transactions.
"Being one of the limited number of legal firms on both lots 1a and 2a of the framework is also testament to Brabners' strength, our strong sense of purpose and core values, and to our extensive experience in the public sector."