Macclesfield business park welcomes two new tenants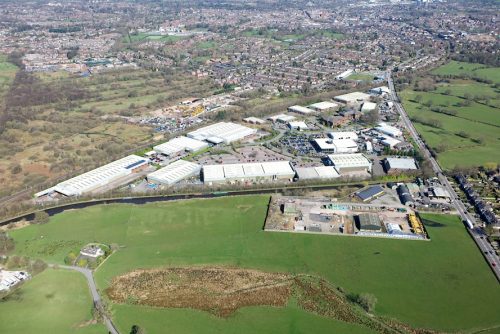 Orbit Developments is seeing sustained demand for commercial warehouse space due to the exponential growth of local Macclesfield businesses.
The provider of office, retail and industrial space across the North West recently secured lettings for two units, both more than 12,000 sq ft in size, on the Lyme Green Business Park.
In order to enhance its manufacturing capabilities, Autac, a designer and manufacturer of cabling solutions, has recently acquired 12,206 sq ft in Guildford House. The property, which has been leased by Orbit Developments, will house a new £2.8m manufacturing facility with plans to create a new innovation lab for the design, research and development team.
The Guildford House unit will operate in conjunction with Autac's existing property in London Road, furthering the business's presence in Macclesfield and its ability to fulfil growing demand from customers.
Earlier in the year, Orbit also secured a letting for Unit 107 with another Macclesfield business, Wright and Moreton Vets.
Wright and Moreton Vets needed premises which could balance its requirements for a larger unit while continuing to serve the Macclesfield community. Lyme Green Business Park provided the ideal location for this, being on the edge of the town centre and providing the practice with a generous amount of space, enabling it to accommodate new clients and keep its existing ones.
At 12,633 sq ft, Unit 107 will ensure that the practice has additional theatre space allowing it to provide a greater range of services and procedures to a growing customer base.
Dean Richards, leasing director at Orbit Developments, said: "With over 24,000 sq ft in commercial warehousing space leased on the Lyme Green Business Park in recent months alone, we are now seeing an extremely high demand for properties that offer the flexibility needed for skilled businesses to expand.
"Both Autac and Wright and Moreton Vets came to us because of the availability and specification of the units, and we were delighted to help facilitate their growth, thereby supporting economic growth across the region."
He added: "The local amenities to Lyme Green Business Park, its proximity to the town centre and convenient travel links are also a draw to businesses and it is no surprise that we are seeing such demand for premises in the area."