Chemical manufacturer planning for growth following £2m investment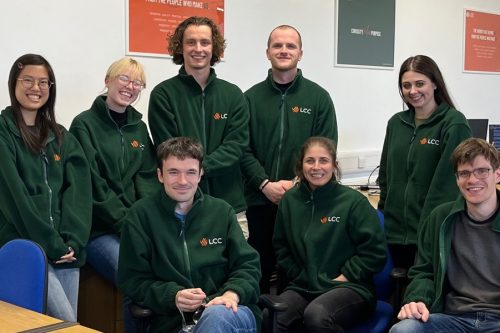 A North West chemical manufacturer has raised £2.2m of investment which will enable it to expand its team and grow its global operations
LCC, originally a spin-out from the University of Liverpool, raised the funds from a panel of regional investors, led by the new GMC Life Sciences Fund By Praetura, which comprises Greater Manchester Combined Authority, Cheshire and Warrington Local Enterprise Partnership, Bruntwood SciTech and Manchester's Praetura Ventures.
In addition to the GMC funding, Deepbridge Capital contributed £1.2m to this round, alongside Maven Capital Partners, which added £250,000 through the Northern Powerhouse Investment Fund of which it manages the equity fund on behalf of the British Business Bank.
The company manufactures complex chemical components, which are used to test and create new drugs.
LCC counts 11 of the world's top 20 pharmaceutical companies as repeat customers who rely on its components to help fight a range of diseases and conditions, including cancer, Alzheimer's, dementia, pain and respiratory illnesses.
The investment follows Runcorn-based LCC's decision to open a new office in Wigan, which it hopes will help boost regional jobs for chemistry graduates and senior talent.
LCC has also hired Mark Jones as its head of chemistry. After time at AstraZeneca and running his own company, Mark is now leading LCC's implementation of automation and digitalisation to increase production efficiency, with plans to take LCC's current monthly production capacity from the hundreds into the thousands of new products.
The company will use the money raised from the GMC fund and fellow investors to increase its presence in the US, which currently accounts for 80% of its customers and revenue. This will coincide with additional hires, including in business development, production and operations, with 50% headcount growth targeted by the end of 2023.
Paul Colbon, founder and CEO of LCC, said: "If a pharmaceutical company gets delayed when releasing a major drug, it can cost that company upwards of $50m a week in lost revenue, which is why it's incredibly important that we can scale at pace.
"With this latest investment, we can now ramp up production and delivery of our specialist chemical components, and I'm incredibly proud that we'll be doing this from the North West, a region which has given us so much."
David Foreman, managing director of Praetura Ventures, said: "We have been hugely impressed with LCC's traction and the company's ambition to date. To know have the backing of a dedicated regional life sciences fund, which was created for businesses that are committed to the region's future, is a huge win for all involved, another example of the North West blazing a trail in the chemical manufacture space."
Dr Savvas Neophytou, chief investment officer at Deepbridge Capital, said: "It's great to have another North West-based fund that complements the Deepbridge Life Sciences EIS fund."