Property round-up: The Gorton Hub; Regional Property Solutions; Henry Brothers; Haldon Thompson; Creative Play

Morgan Sindall Construction has handed over The Gorton Hub, a community project delivered for Manchester City Council.
Procured via the North West Construction Hub framework, the £20.3m new-build is a learning, health, and community hub in Manchester, bringing a range of services together under one roof for the first time.
From health and social care to employment support and training, the hub offers a wide range of services and community facilities including use as a 'Warm Space' through winter. The new modern building will lower the carbon footprint of the services who are currently located at separate and inefficient sites.
Through innovation applied during the design stage, Morgan Sindall's steel frame solution has saved a further 561tCO₂e embodied carbon within the fabric of the building.
As such, the project is an exemplar model of how Morgan Sindall's intelligent solutions approach supports its customers to decarbonise buildings and improve occupant wellbeing while enhancing lives and communities.
The purpose-built facility will not only become the new home for The Gorton Medical Centre GP practice, but will also be home to NHS community health teams, along with social care teams and an on-site pharmacy.
The three-story building will give visitors access to One Manchester, a provider of housing and community services within the region that help people manage their money, find work, start-up businesses and stay healthy and well. Services offered include employment support, skill building, literacy training, digital support, and enterprise services for One Manchester residents.
The use of CarboniCa – Morgan Sindall's in-house developed, digital carbon reduction tool – saw the adoption of photovoltaic panels, air source heat pumps, thermal wheel heat recovery and efficient lighting, resulting in 532 tonnes of embodied carbon being saved.
Shaun Jones, Greater Manchester area director for Morgan Sindall, said: "It's been a pleasure working so closely with the city council to maximise the positive impact the Gorton Hub will bring. Together, we have created £16m of social value, which is absolutely phenomenal and will leave a legacy in Gorton for years to come – we're looking forward to seeing the local and economic growth that follows."
Cllr Bev Craig, leader of Manchester City Council, said: "This is a momentous moment for the Gorton community and the first neighbourhood to welcome a fully integrated space where health, social care, council services, education and housing have been brought together.
"This isn't just about convenience of visiting one place to access all of these support services, but it's based on the understanding that all of these support services are interconnected. Housing and good health, good employment, education and social care. Our residents need all of these things to work together to lead happy, healthy and prosperous lives.
"This is why the Gorton Hub is so innovative. It helps us all think a bit differently about the support we need and will allow our residents to access those services more easily – each behind a single front door. If you're local to Gorton then this is your community space. So please drop in and take a look."
::
Altrincham's landmark building at 1-5 The Downs, one of the town's office venues of choice, has secured a new occupier.
A start-up practice, Birch Law, that specialises in dispute resolutions, commercial and corporate law, has taken a three-year lease on part of the first floor, providing 452 sq ft of office accommodation at an annual rental of £13,000 pa.
Scott Birchall, partner, Birch Law, said: "We are a new practice and this office was ideal in terms of accommodation and its town centre location. We are extremely excited to commence a new chapter within such a vibrant and commercially diverse town."
Daniel Lee, director, Regional Property Solutions, responsible for the management and letting of the building on behalf of the landlord, TELL Holdings, said: "The demand for office space in this building meant the letting was simultaneous to obtaining possession from the previous tenant setting a new headline rent for the building of £29 per sq ft an increase of 52% from the last rent in this suite."
::
Due to ongoing expansion and contract wins across England, contractor Henry Brothers is opening a new office in Manchester, enabling the contractor to grow its operations across the Northern Region.
Henry Brothers has recently been appointed for the £12m refurbishment of The University of Manchester's Chemistry Building to create flexible lab space, purpose-built write-up spaces, break-out areas, and offices.
As a result of the expansion, the company, Henry Brothers Midlands, will now operate as Henry Brothers Construction Ltd going forward, suitably reflecting the growing presence of the business, which also includes moving its existing office in the Midlands to larger premises in Nottingham.
Henry Brothers Construction Ltd is part of The Henry Group, which comprises a number of manufacturing and construction sector companies, ranging from external construction through to interiors fit out.
Led by managing director Ian Taylor, Henry Brothers Construction Ltd has cemented itself as leader in the construction industry following the establishment of the Midlands-based business in 2015.
Ian said: "Over the last number of years, Henry Brothers has raised the bar for construction in the Midlands and beyond, developing its portfolio of clients across a range of sectors including education, defence, blue light, and healthcare.
"Our clients will continue to work with the same team that they trust to deliver the highest quality of service and innovation with the benefit of added convenience and enhanced on the ground support."
He added: "This is a natural and exciting next step for us, allowing us to build on our proven track record and deliver inspiring, innovative, and great value projects across the UK."
In addition to various ongoing builds, Henry Brothers is currently on eight frameworks including the Pagabo Major Works Framework, Crown Commercial Service's Construction works and associated services 2/Procure23 (P23) Framework alliance to provide design and construction services to NHS capital projects in the East and West Midlands, and the Department for Education's 2021 Construction Framework for projects from £6m to £12m for the East of England.
::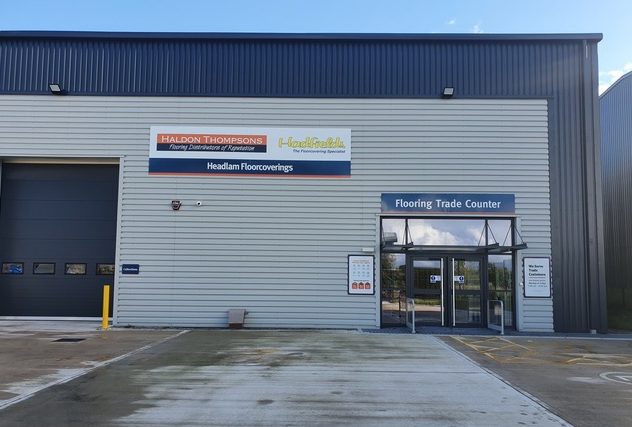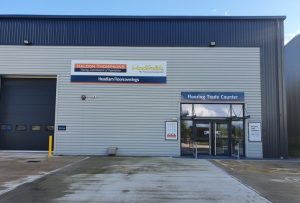 Headlam Floorcoverings, the UK's largest flooring supply specialist, has invested more than £300,000 in the newly-opened 500,800 sq ft trade-only counter at Bromborough, in the Wirral.
The Haldon Thompsons trade counter is located within a mile of other key trade outlets in the Bromborough area, with access to the A41 and M53.
Customers have unrivalled access to a wide range of floor coverings, tools, and accessories, including specialist brands such as Ardex, Mapei, Bostik, and F. Ball, as well as exclusive carpet brands such as Sierra, Everyroom, and Lifestyle Floors.
Luke Burden, trade counter manager with more than 20 years' experience in the indusgtry, said: "The team here at Haldon Thompsons has over 40 years' experience within the flooring industry, there isn't a flooring problem we can't solve," said Luke, who has nearly 20 years' experience in the industry."
::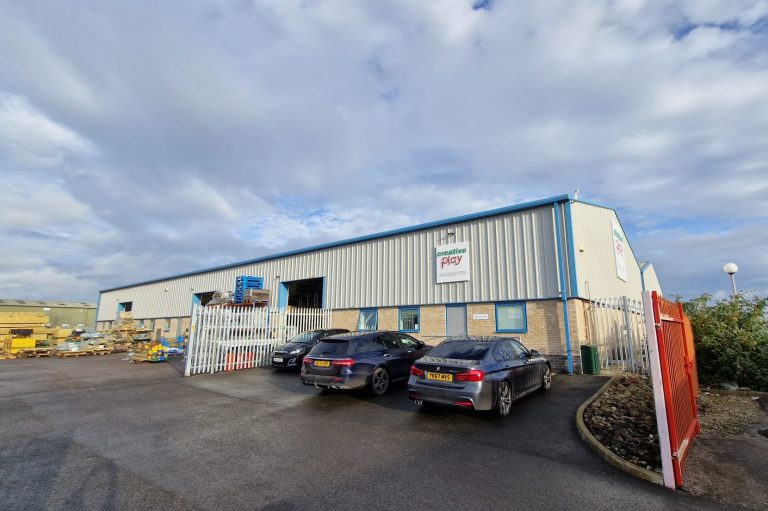 A playground equipment firm has expanded by creating eight jobs and investing £350,000 in new premises near the Cheshire-North Wales border.
Creative Play says the state-of-the-art facility on River Lane in Saltney is designed to improve efficiency, promote a circular economy and increase productivity and sustainability.
The new base provides around 7,000 sq ft of new production capacity, 3,000 sq ft of office space and an additional 10,000 sq ft secure outdoor yard and storage facility. It is twice the size of the company's former premises on Sealand Road Industrial Estate, Chester, which had been its home since 1999.
The new jobs are being created across various departments, taking Creative Play's total number of employees to 51.
Established in 1991, the privately-owned company creates more than 500 outdoor play areas every year for schools, holiday parks, farm parks, town and parish councils, nurseries and pubs. Its services range from design, manufacture and installation to maintenance and inspection.
In total, Creative Play has been involved in the creation of more than 14,000 outdoor play areas for more than 6,000 customers across the UK.
Managing director, James Harris, described the move to the new premises as the culmination of 30 years of hard work. He said: "This is a very exciting step for our company and will see considerable benefits for our employees and customers through improved efficiencies and production capacity. We're proud to be a UK manufacturer, with more than 95% of our materials and components sourced right here in the UK."
Sales and marketing director, David Esser, said: "This amazing new office and production facility will allow us to work more efficiently ensuring even better customer service levels, reduced lead times and the ability to respond to our customers' demands quickly."