Appreciate meets first half expectations, ahead of recommended takeover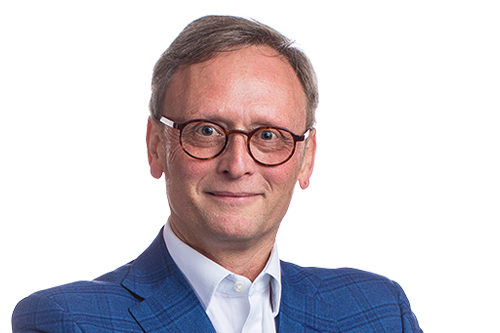 Liverpool-based gift and reward vouchers specialist, Appreciate Group, said it traded in line with management expectations during its first half period, to September 30, 2022.
The group has is recommending an agreed £83m takeover by Paypoint which, if accepted, is expected to complete in the first half of next year.
Revenues in the reporting period were £38.7m, down from £41m last year, and billings of £103.1m were below the previous year's level of 118.2m. However, the pre-tax loss of £1.2m was better than last year's £2.9m loss.
Billings represents the value of goods and services shipped and invoiced to customers during the year and is recorded net of VAT, rebates and discounts. It is an alternative performance measure, which the directors believe provides a more meaningful measure of the level of activity of the group than revenue.
Free cash stood at £13.1m, up from £4.6m a year ago, and the board has recommended an increase in the interim dividend, from 0.6p to 0.8p per share.
The group incurs a seasonal first half loss and said it reduced the seasonal loss before tax this year, despite the high COVID-driven non-redemption income in the prior year. This is the lowest seasonal loss before tax in the past five years.
Costs were further reduced over and above £2m overhead target, despite inflationary pressures.
The High Street Vouchers (corporate and consumer) division refocused priority to drive profitable billings ahead of volumes.
Appreciate Business Services (corporate) delivered stable billings in a challenging market, while improving retention levels and increasing the number of new clients.
Park Christmas Savings (consumer) is recovering in line with expectations, underpinned by the group's highest level of agent and direct customer retention rates along with lower costs of customer acquisition.
The MBL acquisition completed in June 2022 and enhanced the group's technology capabilities, while bringing forward opportunities that can deliver higher levels of growth and competitiveness.
Appreciate revealed that 22 new retail partnerships have been added to the Love2shop brand since the beginning of the financial year and 53 exclusive value adding offers have been sent to the group's customers.
It said the group is set up strongly for its key trading period in the lead up to Christmas, consistent with the board's full year expectations.
The performance will be more seasonally biased this financial year, reflecting both corporate and consumer customers looking for the best value in the run up to Christmas, in response to the macroeconomic challenges.
Given the group's cash balances, increasing interest rates provide the opportunity for enhanced finance income which provides a hedge against potential macro-economic impacts.
Guy Parsons, executive chairman, said: "Appreciate Group traded in line with the board's expectations during the first half and remains on track for the financial year as a whole. This is an excellent performance given the macroeconomic challenges.
"We believe that the group is well positioned for the current economic climate as our offerings are based around value for money and savings. We are confident that with the leadership changes and a renewed focus on costs, growth, and simplification, the business will continue to prosper."