People: KPMG; Fleetsolve; Clancy Consulting; and more

Business advisory firm KPMG has strengthened its audit, deal advisory and tax services in Manchester after promoting five long-standing members of its team to partner.
Gill Hopwood-Bell has been promoted to audit partner following 17 years in the field. She began her career in KPMG Manchester's audit practice working with large private and listed audited entities, after gaining experience in transactions and in the mid-tier environment. She motivates a 150 strong audit team in Manchester and has developed significant experience leading listed, retail audits.
Roger Nixon has also become audit partner. He has worked with KPMG since 2003 and spent two years in its Adelaide office in Australia. Nixon specialises in listed and regulated audits, supporting retail sector firms in particular.
KPMG's deal advisory practice has also promoted two colleagues to partner. Joe Manning is promoted to partner in the infrastructure advisor group following nine years with the firm. Manning has 15 years' experience advising throughout the lifecycle of major government and infrastructure projects and is a Chartered Quantity Surveyor by profession.
Lizzie Meadowcroft becomes partner in KPMG's deal advisory strategy group. A former graduate trainee at KPMG, she now specialises in supporting her clients to drive strategic value through transactions by advising on deal strategy and design. She works with mid-market and private equity-backed businesses and global consumer brand clients.
Meanwhile, the firm's Manchester tax and legal division has made Phil Roper partner. Roper has more than 20 years of corporate tax advisory experience, including five years working in the pharmaceutical industry and over 10 years with KPMG. He assists multinational businesses with setting their transfer pricing policies and resolving tax authority disputes and is the firm's national lead for quality and technical excellence in relation to KPMG's transfer pricing engagements.
KPMG occupies a 75,000 sq ft office space at One St Peter's Square in the heart of the city's business district and employs more than 1200 staff.
Warren Middleton, office senior partner for KPMG in Manchester, said: "Our new partners offer over 100 years of collective invaluable experience to our clients. This level of expertise across the services we offer continues to benefit organisations across Greater Manchester and the North West, helping them to navigate a fresh period of uncertainty as volatile market dynamics create both new opportunities and challenges for businesses."
These Manchester office promotions are in addition to three partner and director promotions in KPMG's Liverpool office and part of 20 partner and director promotions across the whole of the North.
::::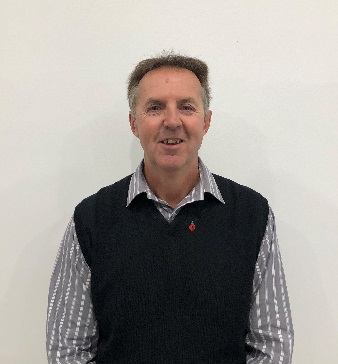 Specialist bioenergy and carbon reduction business Fleetsolve has welcomed two well-known industry names to its business as part of its ongoing growth plans. The new team members will support the expansion of Fleetsolve's portfolio of power generation, renewable energy and combined heat and power (CHP) solutions.
Nigel Thompson joins the team in the role of business development manager. A former Royal Navy marine engineer, he brings with him a wealth of experience from a career in CHP and power generation that spans 30 years. In his new role, he will take responsibility for driving opportunities within the existing client base as well as building new relationships.
Fleetsolve has also appointed Peter Fairclough to the role of engineering design manager.  he brings with him a wealth of experience from his 18-year career at Clarke Energy in mechanical design and engineering roles.
Fleetsolve says recruiting the right talent is critical to its future success. The company has ambitious growth plans over the next five years, aiming to increase its revenues to £150m.
:::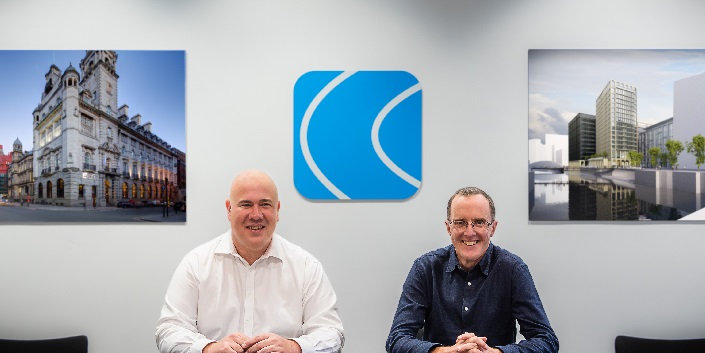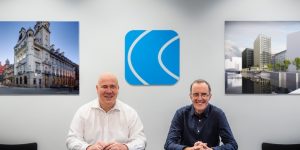 Clancy Consulting has appointed Chris Acton as CEO, from April 2023.
He will succeed Martyn Headley who, after a period of four years in post as CEO, will retire from the business as planned in March 2023.
Acton, currently a board director with responsibility for the civil, structural and geoenvironmental teams in Manchester, has successfully led the continued growth of the section since returning from a five-year secondment in the Middle East in 2016, whilst also being instrumental in implementing many of the operational and strategic initiatives which have improved the service offering to clients, as well as wider initiatives within the organisation's overseas interests.
Headley said: "It has been a privilege serving as CEO and retiring is one of the hardest decisions I have ever made. The decision was made easier though knowing that Chris is fully prepared to take the helm at Clancy. I want to congratulate Chris on his election and look forward to continuing to work with him during the handover phase.
"Chris and I have worked together closely over the last six-years and the progress we have made sets up a strong position for 2023 and beyond, under his capable leadership. I am grateful to the Board of Directors, the management team and all of our employees for their support over the years and want to thank them, as well as Clancy's loyal clients and industry colleagues, many of which have become personal friends of mine."
Acton added: "I want to thank Martyn for all he has done as CEO. Under Martyn's lead the business has experienced significant transition with an emphasis on shaping the company for the future. The period has obviously offered unique challenges however, amongst many initiatives, Clancy has seen the acquisition of structural timber frame specialist DBM Consultants which expands our drive for sustainable engineering solutions enhancing our structural timber expertise radically. During this pivotal 50th anniversary year we've also been hosting a whole variety of fundraising initiatives across the UK to celebrate this milestone. I'll be continuing this vision and leadership whilst developing the role to suit the future plans of Clancy within our ever-evolving industry."
Acton will be based in Clancy's Manchester office.
:::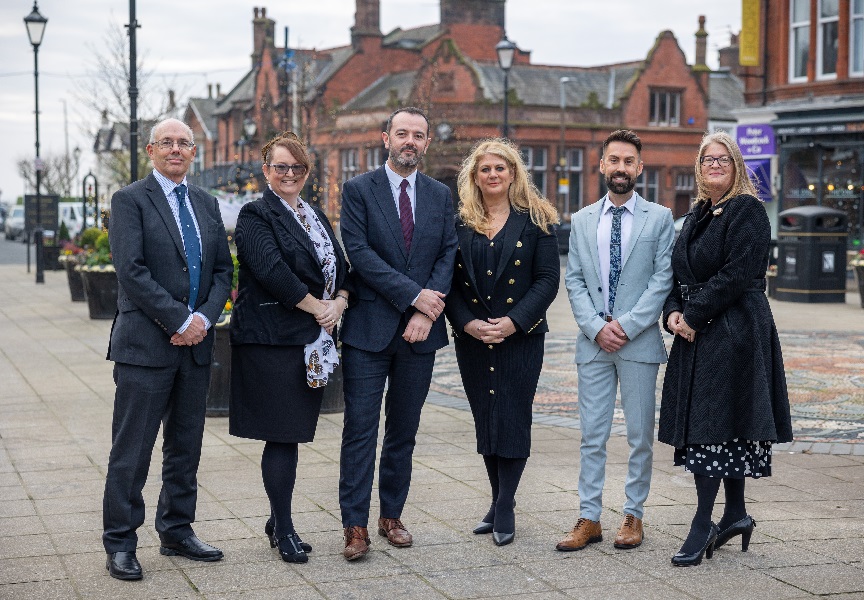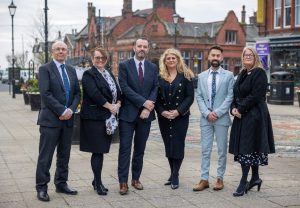 Lancashire's Vincents Solicitors is set to open a new larger office in Lytham following the arrival of five senior appointments across private client, residential property, and family law.
Vincents, which already has seven offices across the county, will open a new base at 21-23 Park Street, formerly the home of Linder Myers Solicitors in the town. The five new starters all previously worked at Linder Myers Solicitors in Lytham and have been offered roles with Vincents as part of the firm's strategic growth plan for the Fylde coast.
The company will also retain its current premises at 25 Park Street in Lytham, which will remain home to Mary E Lowe @ Vincents Solicitors, the boutique family law and private client team servicing high net worth individuals which was created last year following the appointment of Mary Lowe to the Vincents board. Vincents' also has a 13-strong commercial and residential property team based at Jubilee House in Lytham.
The recruitment supports Vincents' ongoing expansion across the Fylde coast over the last three years, which has seen headcount rise from six to 39 and new offices open in Lytham and Poulton.
Phillip Gilmore, Vincents Solicitors managing director, said: "I would like to welcome our new starters, all of whom join us from Linder Myers Solicitors. To accommodate the increase in staff we have secured new premises in Park Street, which is the former Linder Myers office in Lytham.
"Their arrival supports our strategic growth plan and allows Vincents to become one of the largest full-service law firms supporting private individuals, families, and business clients on the Fylde coast.
"Each of these appointments has been made on an individual basis and we must be clear that Vincents Solicitors has not acquired Linder Myers Solicitors or any part of that business. While we are not a 'successor practice' to Linder Myers, we are pleased to have been able to recruit all of their senior solicitors following the closure of their former office in Lytham."
Well-known local solicitor David Hinchliffe and STEP qualified lawyer Patricia Prescott are appointed Senior Solicitors in the Private Client department. The pair will support individuals and families with wills, probate, trusts, estates, and Lasting Powers of Attorney. They will work closely with the Lytham team's existing private client specialists to grow the department.
David Hinchliffe is also expert in private residential law and, together with recently appointed and highly experienced senior conveyancer Callum Dudley and his assistant Rhian Cumming, will provide homebuying services for local community.
The arrival of Family Law expert and STEP qualified Sarah McCarthy, former secretary of Resolution and Secretary for the Lancashire and Cumbria Resolution committee, will also extend provision for divorce, relationship, inheritance and estate administration cases.
From the original six-strong Park Street office, Vincents has enjoyed a growing market share since launching its second Lytham office at Jubilee House in 2019, followed by a new branch in Poulton-le-Fylde in summer 2022. Both new teams primarily provide business and property services – with supporting private client services – and are attracting new clients from across Fylde, Wyre, Blackpool and rural Lancashire.
The latest investment focuses on increasing provision of high quality personal legal services in a one-stop high-street location for the Lytham and St Annes community.
Gilmore said "While recent expansion has strengthened our commercial and property teams, this latest recruitment will boost the capacity of our high-street services for the benefit of families and individuals locally.
"We are also continuing to invest in the private client, conveyancing and family departments in Garstang, Penwortham and Chorley, aiming to provide the ideal mix of legal experts in each of our high street offices. This latest expansion of Lytham Park Street further demonstrates our commitment to giving people access to the very highest level of legal services right on their doorstep."