People: Forbes Solicitors; Teledata; Marketing Lancashire; Detectronic; Manchester Pride; HF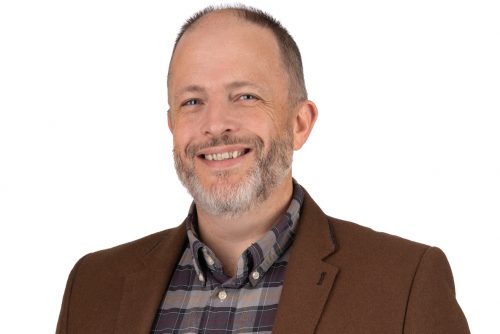 Forbes Solicitors has appointed Chris Bowers as a partner as it continues to scale and drive further growth.
Chris, who completed his training at Forbes back in 2000, re-joins the firm as head of the newly formed insolvency team.
After Chris's departure from Forbes in 2003 he worked as an insolvency specialist at Taylors and Stephensons, before managing his own legal recovery and insolvency firm, Goldsmith Bowers Solicitors. Chris has spent the past 20 years building an impressive reputation in personal and corporate insolvency, handling contentious and non-contentious work.
Bringing with him this wealth of experience, Chris will join the 22 strong dispute resolution team to strengthen its position as it launches a new insolvency offering for new and existing clients.
Chris said: "The opportunity to return to Forbes Solicitors and help broaden their service offering was one I simply couldn't refuse. The world has radically changed in the 19 years since I left. The current economic turbulence and uncertainty caused by recent world events and the spiralling cost-of-living crisis will undoubtedly have a huge impact on businesses across the board.
"The unfortunate reality is that some companies will need to seek insolvency advice, with small businesses being impacted the hardest. The corporate and commercial team at Forbes can provide a full service to clients requiring assistance during these torrid times and I am delighted to be part of this amazing team."
Forbes Solicitors' dispute resolution team has expertise in a broad range of different types of commercial disputes and offer advice in connection with contracts and commercial issues, professional services and advice, the ownership and management of companies, land and property, construction, and intellectual property.
Pauline Rigby, managing partner at Forbes Solicitors, said: "We're thrilled to welcome Chris back to Forbes. He's a hugely talented insolvency specialist and capable of handling complex cases with ease. He combines his skills with passion and proficiency and is a real asset to the firm."
::
Manchester data centre operator Teledata, has strengthened its team with the appointment of Luke Carter as infrastructure engineer.
Luke joins the Teledata team from Cheadle-based tech business San-iT where he worked as a managed service engineer.
Teledata, which is based close to Airport City in Wythenshawe, was recently acquired by Farnborough-based data centre provider, Datum Datacentres. This was the first regional bolt-on acquisition made as part of the firm's regional expansion strategy. Datum was acquired by funds managed by the UBS Asset Management (UBS-AM) Real Estate & Private Markets business (REPM) in September 2021 with the intention to expand into key regional markets.
Luke said: "Managing servers and high level networking is the area of IT which interests me the most, so i'm excited to be moving to a data centre-based role and gaining high level networking experience to really grow my skill set."
Matt Edgley, director for Teledata, said: "Our recent growth and subsequent acquisition make this an exciting time to be joining the business and we're looking forward to working with Luke and seeing his career develop as part of the Datum Group."
::
Marketing Lancashire has significantly strengthened its board by appointing a raft of new directors all with a passion for the development of the county.
In the latest wave of recruitment, the five will now join a team of nine existing high profile business and political leaders with one position remaining. The directors are all North West-based and bring a wide range of expertise to Marketing Lancashire.
The organisation works collaboratively with both local authority and private sector partners from across the county to communicate investment opportunities and to showcase the county's strengths as a place to invest, work, live and study in, as well as a premier destination for visitors.
The five directors are: Liz Moss, chief executive, Heritage Trust North West, which operates more than 30 heritage properties across the North West of England. Liz brings a proven track record in engaging visitors with special places with a cultural heritage focus within the rural landscape and urban settings, and in growing commercial activity within the visitor economy.
Eddie Nelder, director at Choice Hotels, which operates a portfolio of five hotels in Blackpool and the Lake District. The business employs 420 people and has 538 rooms, welcoming more than 30,000 guests a year. Eddie joined the family-run business at the age of 13, accompanying his father to work, and has learned the hospitality trade from the bottom up.
Malcolm Ireland, partner and head of leisure and licensing at Harrison Drury & Co has extensive experience in the hospitality industry from the age of 14 and became a full time chef following his A Levels. After qualifying as a solicitor in 2008 he now heads up the leisure sector team and provides legal advice on alcohol and the regulated entertainment.
Mark Allanson, pro-vice chancellor, Edge Hill University, joined Edge Hill in August 2014. Before his role at Edge Hill he was the Higher Education Funding Council for England's regional consultant for the North West. His expertise encompasses a number of senior university roles including UK & International Student Recruitment.
Wayne Wild is an investor in various start-up businesses in the domestic property construction, estate agency, commercial property development, sports pitch hire, beauty therapy and mental health therapy sectors. As chair of Darwen Town Deal, Wayne has led the board to be awarded a £25m central government grant matched with private and council funding to a combined total investment of £116m, which will be spent on nine capital infrastructure projects over the next five years.
Andrea Challis, CEO of the Partington Group and the interim chair of Marketing Lancashire, welcomed the new additions, saying: "I have no doubt that the mix of skills and experience they have will be of real benefit to Rachel and the team, and I would like to thank them for the commitment and dedication that they have already demonstrated since joining in October. I believe exciting times are ahead."
County Cllr Mike Goulthorp, vice-chair of Marketing Lancashire said: "I am really looking forward to working alongside all the new directors, who bring such a depth of experience with them.
"Lancashire is a fabulous county, with so much to offer and so much to be proud of. With such a dynamic board of directors, I am sure we will continue to build on all the great work the organisation does, such as the inspiring ambassador programme, to ensure Lancashire is very firmly on the map."
::
Colne-based global wastewater monitoring specialists, Detectronic, has strengthened its leadership team by appointing a new sales director and promoting a long term member of the team.
Paul Wade, a former Royal Navy electronics engineer, was appointed sales director in September and replaces Neil Butler, who was promoted to managing director last year.
Diane Dumon, who has been with the company for more than a decade, has been promoted to operations director. She will be responsible for streamlining the operational and business processes to deliver seamless support to Detectronic's growing customer base.
Managing director, Neil Butler, said: "It's been a real pleasure to welcome Paul to our senior management team. Since joining, he's been focusing on further enhancing our sales strategy as well as developing our channel partner programme to ensure we maximise our potential within the global water industry.
"Diane's promotion to operations director was a natural progression for her and we are proud to have seen her grow as an individual during the time she has been part of the team. In her position as operations manager, Diane was responsible for the day to day running of our manufacturing operations and has been instrumental in facilitating the business growth over the last two years."
::
The board of trustees at Manchester Pride has appointed a new chairperson, David McGovern.
The announcement comes after the success of Manchester Pride Festival 2022, which took place in August and raised a total of £120,062.38 to be used to support hundreds of LGBTQ+ people across the city and wider region.
David, a proud Salfordian, is currently a Deputy Lieutenant in Greater Manchester. Previous roles include Home Office Advisor for Central Government and a variety of senior roles in diverse areas such as Policing, transport, housing and the private and charity sectors.
From 2006-2016, David was chair of the LGBT Foundation. Much of his charity work has been focused on equalities and in particular organisations that support the LGBTQ+ community.
David said: "I am passionate about equality and everything that the Pride movement stands for. Manchester Pride has established itself as one of the best in the world and I am looking forward to being involved in the next stages of its development and evolution.
"I am particularly impressed at what Manchester Pride has done to increase recognition of the diversity within the LGBTQ+ community in Manchester and want to help to build on this."
David has attended every Manchester Pride Festival since 1994, and has also marched in the parade on around 10 occasions. He hopes he can bring his experience on and supporting boards across sectors to help Manchester Pride with any challenges it may face.
"We live in difficult times and I believe that our community still has a lot of battles to fight and win so that we don't go backwards," he added. "There will also be difficulties for the charity sector with regards to future financial sustainability and we will have to work hard collectively to make sure we get a fair share of any funding available.
"I am looking forward to joining the board and working with colleagues across Manchester Pride to support members of our community and, in particular, consider the charity's role in supporting and providing leadership for the LGBTQ+ community in Manchester and beyond."
Mark Fletcher CEO of Manchester Pride, said: "David has been active in supporting the lives of LGBTQ+ people for many years. His appointment will see him play an essential role in driving the charity forward, as we continue to respond to the evolving needs of our communities. It's great to have him on board."
::
One of the North West's leading dispute resolution lawyers has moved across Manchester to join HF (formerly Horwich Farrelly) as a partner.
Alison Rocca brings more than 16 years' experience to HF – and a reputation as a dispute resolution specialist with experience of several high profile, high value cases.
Her experience covers a wide range of cases including commercial disputes such as shareholder fallouts, property disputes and probate and inheritance claims.
Alison's arrival further supports the fast developing commercial team at HF, which has quickly expanded to more than 30 specialists reaffirming HF's growing reputation as a full service law firm.
Alison Rocca, partner at HF said: "I am really excited to be joining HF as a dispute resolution partner and to be given a first class platform from which to service my clients and to help grow HF's commercial services offering. The commercial team in Manchester is growing at a rapid pace and I very much look forward to being part of a focused and dedicated team who put excellent client service at the heart of everything they do."
Ronan McCann, CEO and managing partner at HF, said: "Alison and her clients will add to and complement our rapidly expanding dispute resolution department where we now have over 30 contentious lawyers acting for Euro 50 and FTSE 250 clients, as well as owner-managed businesses and SMEs.
"Our growth plans continue as we scale our contentious and non-contentious commercial legal services offering through organic growth, M&A and lateral hires, both in Manchester and in our recently established and growing York office."