North West business briefs: The Women's Organisation; Leaf One; United Utilities; Electricity North West; Salford City Council

For more than 20 years, Liverpool-based The Women's Organisation has been at the forefront of taking entrepreneurship to every section of our community, and now, not for the first time, that work is being recognised and praised on the international stage, having secured the highest accolade at the international EntreComp Awards – The Champions Award.
These awards aim to recognise individuals and organisations with a track record of building an inclusive and diverse community of people and organisations involved in entrepreneurial learning. The Champions Award recognises the 'best and brightest in the sphere of entrepreneurial learning'. It shines a spotlight on individuals and organisations who are implementing practice or policy that is transformative – creating change beyond their immediate work environment.
EntreComp – The European Entrepreneurship Competence Framework describes what it means to be entrepreneurial, helps us to understand how entrepreneurs create value, and how we can enhance entrepreneurial thinking within individuals and organisations. The framework can be applied and adapted in a variety of ways, from supporting policy makers to develop initiatives to effectively support entrepreneurship, and assisting trainers and educators in designing programmes of entrepreneurial learning.
The Women's Organisation has been an active member of the EntreComp community since 2016. International consultants Lisa McMullan and Alison Price co-authored the framework's user-guide, EntreComp Into Action. They have since led on a number of research projects to explore how the framework was being utilised by partner organisations.
Last month, Lisa and three other members of The WO team attended the 'Being Entrepreneurial' conference in Brussels, the culmination of a three-year-long partnership with organisations from Belgium, Finland, Germany, Iceland, Italy and Spain that showcased and celebrated the work done to support entrepreneurs. Lisa said: "The work we are involved in through the EntreComp 360 project underpins so much of what we do at The Women's Organisation. The findings of the project are critical in creating learning and employment pathways for women from all walks of life.
"To have had the opportunity to form partnerships, share ideas and exchange knowledge with organisations who share our mindset, and our vision has been invaluable – and incredibly rewarding and enlightening. It has certainly helped shape our programmes at The Women's Organisation, to share our experience of helping entrepreneurs to create value for themselves, teams and communities."
::
Knowsley-based SaaS (Software as a Service), Leaf One, has received a £90,000 investment from NPIF-River & GC Microfinance, which River Capital manages in partnership with GC Business Finance as part of the Northern Powerhouse Investment Fund.
Leaf One, a provider of Cloud-based solutions, empowers businesses that utilise laboratories as part of their sample testing process and require quick and agile solutions. Its flagship software solution product, Sample Track, helps organisations across various food and beverage and water hygiene industries to convert to a digital system when managing analytical results.
Since its inception, Sample Track has assisted organisations with close to five million tests, obtaining 549,200 certificates, ensuring Leaf One's clients can dedicate time and valuable resources elsewhere, improving productivity and reducing costs. Established in 2021, Leaf One will use the injection from the Northern Powerhouse Investment Fund to support its product development and create new jobs at its head office in Knowsley.
Sue Chambers, River Capital investment manager, said: "We are pleased to support Ian and the Leaf One team as they continue to develop innovative cloud-based software solutions. Sample Track has proved successful, helping businesses, and the NPIF funding will assist them in growing their team as they seek to deliver further products across new industries."
Ian Bufton, MD and CTO of Leaf One said: "This funding from River Capital and NPIF will see us accelerate our growth through innovation and people. Our markets are expanding dramatically and with our management team of experienced people we can capture a sizeable share of our existing and new market segments."
::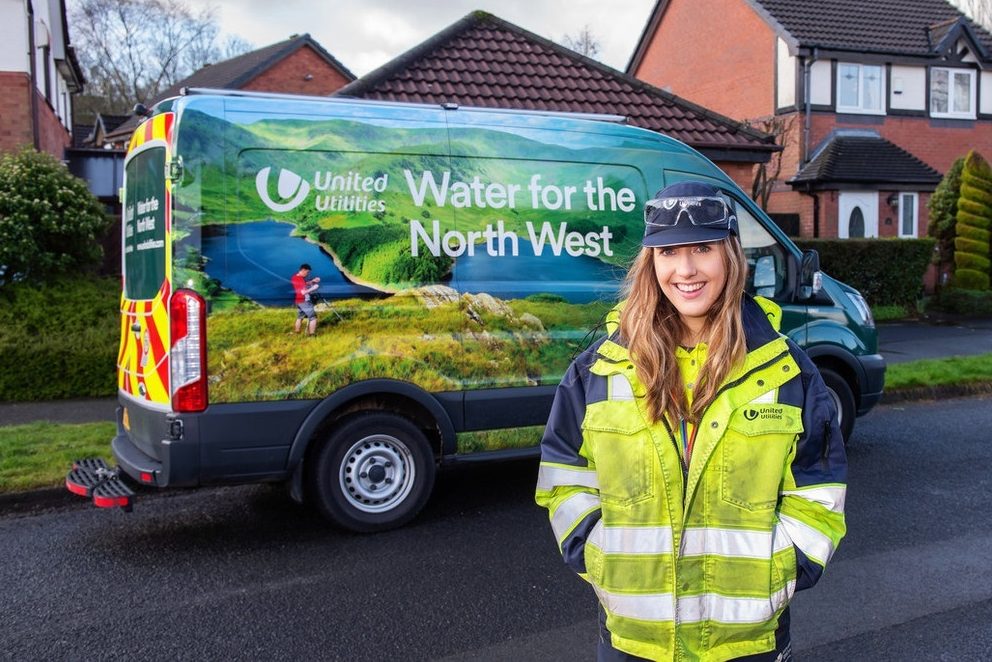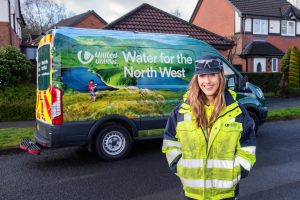 United Utilities, the North West's water company, has awarded more than £1.3m of funding to projects which will boost levels of sustainable drainage across Greater Manchester.
Sustainable Drainage Systems, or SuDS, deliver environmental benefits and improve sewer health by slowing down rainwater run-off and mimicking natural drainage. By reducing the amount of rainwater entering the sewer network they relieve pressure on the system and play a significant role in helping to reduce the need for releases from storm overflows during times of heavy rainfall.
The four successful projects have been awarded a total of £1.371m and are the first to be awarded funding through the company's Green Recovery programme, an ambitious plan to work in partnership with organisations across the North West to deliver environmental improvements in rivers, protect habitats, combat invasive species, enhance water quality, improve drainage and reduce pollution.
Johnny Phillips surface water strategy manager at United Utilities, said: "We're excited to support these projects, each of which will bring numerous benefits to communities across Greater Manchester by increasing resilience to climate change by building with nature and introducing blue green infrastructure to manage rainfall in a more natural way."
Funding has been awarded to Bolton Council, Greater Manchester Combined Authority and Salford Council to support a range of projects designed to reduce local flooding risk by managing some of the North West's abundant rainfall more effectively.
::
Seven community projects across the North West have been awarded a share of just over £95,000 to help support locally-generated electricity in the region. Stockport-based Electricity North West has awarded the funds as part of its popular Powering our Communities scheme, which supports the development of community and local energy initiatives in the region to help make them a reality.
Helen Seagrave, Electricity North West's community energy manager, said: "Community energy has a major role to play in helping the North West meet future energy needs and its ambitious net zero targets. Achieving those targets requires everybody to play their part and these local projects will certainly help hundreds of thousands of customers within our region."
She added: "This is the fifth year of our Powering our Communities scheme and takes the total number of projects we have supported across the North West to 33 in different types of communities ranging from communities of place to communities of interest or faith. We were really impressed by the strength of the applications this year, the approved projects will undoubtedly make a difference locally and I can't wait to see the final outcomes."
In Oldham, Energy4All has been awarded £15,000 to reinvigorate a proposal to create a wind farm on a site close to Denshaw. Meanwhile, other payments include more than £32,000 to three projects across Lancashire as Bickerstaff Children's Services will spend £12,200 funding staff resources at Skelmersdale Community Energy Association which will help develop a business plan to deliver a community-owned renewable energy scheme. Barnacre with Bonds Parish Council have been given £15,000 deliver a community engagement and a feasibility study for a low carbon heat solution in the village of Calder Vale. Also in Bacup, Rossendale Valley Energy have £15,000 to engage their community on their plans for a large solar farm and for a project to transform a terraced street to net-zero.
::
Salford City Council is hoping to give local shops a boost with free parking in the run up to Christmas. Shoppers can use six council-run pay and display car parks for free on four Saturdays in December. They are December 3, which was also Small Business Saturday), December 10, December 17, and Christmas Eve, December 24.
Salford City Mayor Paul Dennett said: "I know people are concerned about all aspects of the cost of living at the moment and we have details of a lot of local support on our website www.salford.gov.uk/costofliving
"I hope this small Christmas 'gift' helps and encourages people to shop locally and support our fantastic Salford businesses."
The car parks involved are: Partington Street, Monton; John William Street, Eccles; St Mary's Road, Eccles; Irwell Place, Eccles; Hankinson Way, Salford; Church Street, Swinton.
Notices will be posted on site at these car parks. All other conditions for using the car park, such as parking within properly marked bays and displaying a Blue Badge if you have one, still apply.