Law firm DWF confident of maintaining good first half momentum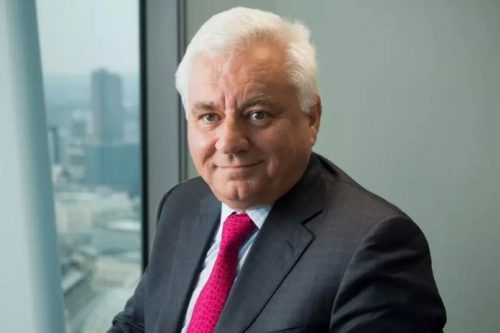 DWF, the Manchester-based law firm, achieved revenues and profits increases in the first half period, to October 31, 2022, it revealed today.
Turnover rose by 4.2% to £212.1m, while pre-tax profits of £12.9m represented a 17.1% improvement on the previous year.
Net debt rose by 9.3% to £86.5m which was due to the stretch in lockup days, which is expected to partially reverse in the second half of the year.
Growth in revenues comprised a four per cent improvement in Legal Advisory, 16% growth in Connected Services, and, although there was a 17% contraction in Mindcrest following a reorganisation and with recent investment in sales resource which is generating pipeline for future growth.
DWF said the strong trading in the first half is expected to continue in the second half, with a shift expected between transactional work and its more counter-cyclical litigation and regulatory practice areas.
As is typical, the second half is also expected to benefit from the higher weighting of revenues, in line with historical averages, while costs are flat or in some cases being managed downwards.
The group remains on track to deliver adjusted pre-tax profits in line with market expectations, adjusted for an additional £1m of interest costs due to unexpected base rate increases.
The board has approved an interim dividend of 1.6p per share, reflecting the stated policy of paying an interim dividend that is one third of the PY full year dividend.
Sir Nigel Knowles, group chief executive, said: "We are pleased with our strong first half performance, achieved against a challenging macro-economic backdrop.
"Net revenue is up by 3.4% and adjusted profit is in line with a stellar prior year. We have won some significant mandates and retenders reflecting our deepening relationships with key clients and we have extended our capabilities, both through strategic M&A, including our recent transaction with Whitelaw Twining in Canada, and new partner recruitment.
"This performance is thanks to the steps we have taken over the last two years to make our business more sustainable and future focused. We have defined a clear strategy built around integrated legal and business services and enhanced our core strengths, such as our expertise in insurance."
He added: "We are taking proactive steps to maximise efficiency in this economic environment. We are well under way with an efficiency programme, through which we aim to remove £10m to £12m of costs by the end of FY24. This will enhance our efficiency as a business and support our strategy of pursuing profitable growth.
"In line with our purpose, this will enable us to continue to deliver positive outcomes with our colleagues, clients and the communities in which we operate.
"As we look ahead, we see the benefits of having both a global footprint and an established, but diversified set of services through which we can provide solutions to our clients. Given the clear counter cyclical qualities of many of our services, such as our litigation and regulatory offerings, and the short to medium term benefit we will see through our efficiency programme, we maintain confidence in the outlook for the second half and beyond."