Share price slides as THG hits record sales, but lower profits than forecast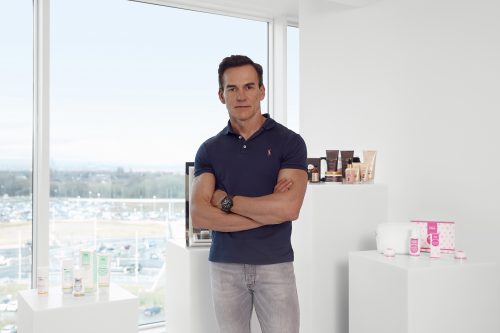 Shares in online retailer, THG, fell by around eight per cent this morning, deepening to 17% by lunchtime, following a profit warning.
They stood at 62p per share around 10am, down from last night's close of 68.46p. By mid-day the price had fallen to 55.91p per share.
Ecommerce giant THG is to close down non-core product lines and complete a strategic review as top line sales figures hit an all time high of £2.25 billion in the full year to the end of 2022, with 9.4% growth in THG Beauty and THG Nutrition product ranges.
However, the business will miss its profit targets and has warned the markets that profits will be in the £70m-£80mn range for 2022, down from the £100m-£130m which it had forecasted in October 2022.
A divisional reorganisation through the year has cut £100 million of cost savings and efficiencies in 2022 and a further £30m of savings are targeted during 2023.
The statement said: "Following the Group's divisional reorganisation, the board has commenced a strategic review of trading activities outside of THG Beauty, THG Nutrition and THG Ingenuity. These core divisions are expected to deliver adjusted EBITDA on a continuing basis of c. £100 million for FY 2022, reflecting the removal of c. £20 million of losses from discontinued revenues."   
Last year THG said its THG Ingenuity software engine would focus on larger, higher revenue and higher margin clients with "high-quality recurring revenues". It ended a number of smaller contracts and lower value partnerships in order to look at larger scale, more complex, long-term opportunities. 
The trading statement claims advanced discussions are underway to add to its strategic partnership with UK retailer Matalan.
Matthew Moulding, founder and chief executive commented: "In a year that presented numerous challenges across the world, I'm proud that the THG team has delivered another record revenue performance at £2.25 billion. Amongst many highlights, I'm especially pleased with the progress of Ingenuity, successfully competing with major global technology giants to transform digital operations for global retailers and brands.
"With the completion of the divisional reorganisation, and around £100 million of annual efficiency savings already delivered, the Group enters 2023 with strong momentum to achieve substantial margin expansion. Core commodity prices used within our Nutrition division have seen significant deflation since their record highs in 2022, giving us confidence in significant profit progression as we move through the year ahead, against a much reduced Group cost base. We remain highly confident of delivering adjusted EBITDA margins in excess of 9.0% over the medium-term.
"Our delivery of c. £50 million free cashflow in H2 2022, coupled with c. £640 million of cash and facilities at year end, mean we are well positioned for further operational and strategic progress, notwithstanding the continued macroeconomic uncertainty."
But Russ Mould, investment director at Manchester investment platform, AJ Bell, was scathing. He said: "THG has once again failed to deliver the goods.
"In an environment where plenty of retailers are saying that trading has either held up well or self-help measures are helping to drive a recovery in earnings, THG bucks the trend by issuing a profit warning.
"The once hyped e-commerce player has suffered from a sharp slowdown in sales growth, higher raw material prices, transport disruption and contract timing issues. Sales growth has gone from 35.1% in 2021 to 4.1% in 2022, with the OnDemand division almost griding to a halt after being one of the strongest parts of the business a year earlier."
He added: "Just as many bricks and mortar retailers have been forced to review their business and focus on what they do best rather than continuously try to expand, online players are also doing the same.
"We've seen a period of rapid sales growth for online entities, but times are changing. At the end of the day, it's all about profit and cash flow, and if anything is acting as an impediment then it must change or go.
"If the stock market doesn't buy into THG's realignment efforts that raises the chances of founder Matt Moulding finding someone to help him take the business private."