City round-up: Unbound Group; Esken; Revolution Bars; Renold; Pebble Group; Kape Technologies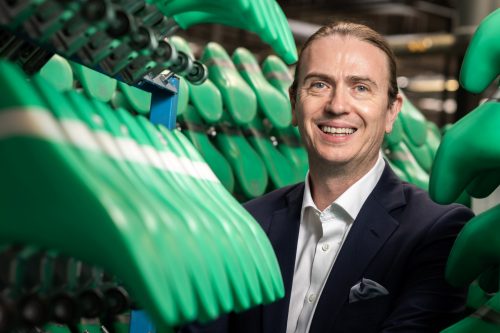 Online retailer Unbound Group is to focus on a broader range for its Skelmersdale-based Hotter Shoes brand, and has identified savings as part of a strategic review, it announced in a trading update for the year to February 5, 2023, today.
It said, despite a cautionary outlook at the group's interim results, trading conditions in the second half of the financial year have been more challenging. Several external factors, including the extended period of hot weather, the impact of Royal Mail industrial action and broader economic conditions significantly impacted sales of the autumn/winter range in the final five months of the year.
Following a strong start to the year, revenue growth has slowed with a poor Q3 and November performance and a small return to growth in December and in January to date. As a result, full year revenue is now expected to be £53-£54m, 3-4% growth on the prior year. Gross margins have been broadly in line with expectation. Given this, the group now expects to incur a pre-IFRS16 adjusted EBITDA loss of £0.75-£1.25m and adjusted pre-tax loss of £4.25-£4.75m – both pre-exceptional and after non-recurring costs of c.£1m – in FY23, below current market expectations of £57.7m revenues, pre-IFRS16 adjusted EBITDA of £2.3m and an adjusted pre-tax loss of £1.2m and adjusted pre-tax profit of £1m, respectively..
Net banking debt as at 31 December 2022 was £8.8m after investing £1.5m in pre-payment of spring range extension stock. This provides current funding headroom of at least £1.3m, which the board expects will increase in Q1 of the financial year ending February 4, 2024, as the incremental inventory investment in working capital reverses. Having developed the Unbound platform in the current financial year, capital expenditure in FY24 will be substantially lower than FY23.
Despite the short-term challenges experienced, the group is well positioned for an enhanced spring/summer product portfolio launch supported by well-balanced inventory levels. Following the success of recent sourcing trials, it will be introducing incremental new product styles, including a new range of athleisure products.
The Unbound Group currently has 11 partner brands that have gone live over the past five months. It anticipates signing further partnerships in 2023 and still see significant scope for growth and complementary brand diversification over the medium term. However, given the current consumer backdrop the partnership model has had a slow start to trading, as management has focused attention on its core Hotter brand.
As highlighted previously, to optimise the group's trading performance in the current challenging economic and market conditions, focus will remain on managing costs, protecting margins and cashflow, ensuring that appropriate levels of working capital are maintained and managing capital investment tightly. In line with strategy, annualised cost savings of approximately £2.3m have already been identified within the group's existing operating model, with £1.3m being realised across the final quarter of the current financial year and into the first quarter of the next financial year. A further £1m will be realised across Q2 and Q3 of FY24.
Chief executive, Ian Watson, said: "Since our strong start to the year, trading in the second half has been disappointing, with weakened demand from the current economic slowdown and a number of external factors. However, we are pleased that margin discipline was maintained.
"Our core brand Hotter retains a highly loyal and engaged customer base. We will focus on a broader product range, driven by our insight into our customers' needs, attitudes and behaviours. In reaction to the challenging trading environment, our strategic focus is centred around growth and simplification. The group will also generate significant annualised cost savings which will be fully implemented by the end of October 2023.
"As we continue to navigate our way through the current challenging consumer backdrop, I remain confident in the long term future of Hotter and the wider Unbound platform as we build strategic partnerships with brands who want to partner with us to target our group's key demographic."
::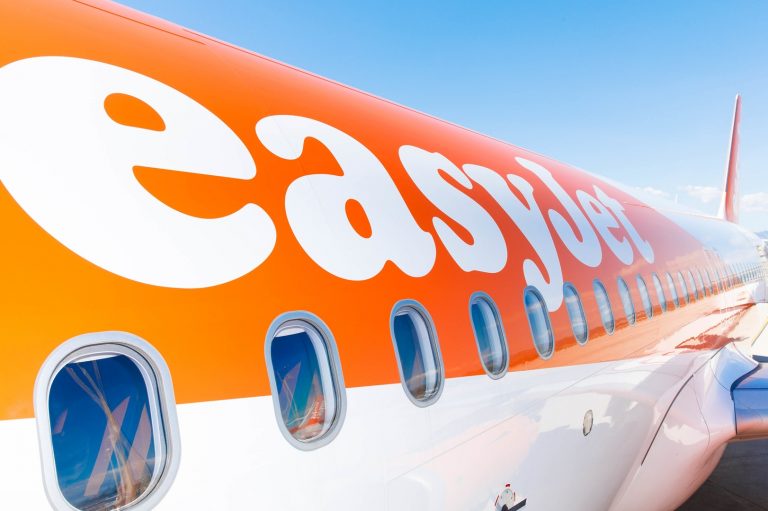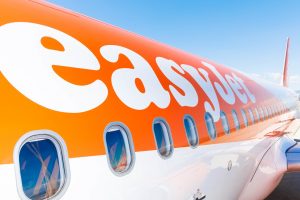 Carlisle-based Esken, the aviation and renewable energy infrastructure group, has signed a multi-year partnership agreement with easyJet to operate from its London Southend Airport asset.
The carrier has also today confirmed it will operate a new route from London Southend to Amsterdam. The route will operate up to four times a week from May 24, with flights departing Monday, Wednesday, Friday and Sunday throughout next summer.
Amsterdam will be the fourth destination easyJet now serves from London Southend, alongside Malaga, Majorca and Faro. The airline has also announced up to an additional four flights a week to Faro.
The addition of the new route and increased frequencies to Faro means the airline will now operate up to 18 weekly departures this summer – a 30% increase compared with last summer.
Lewis Girdwood, Esken executive director, aviation, said: "The partnership agreement demonstrates that our offering is resonating with our airline customer and is an endorsement of London Southend Airport's proposition.
"The agreement allows easyJet to develop its network and capacity at London Southend Airport over the coming years and the announcement of a new route to Amsterdam Schiphol Airport is another step toward rebuilding our capacity."
::
The Manchester-based Revolution Bars Group enjoyed strong Christmas trading, although it has downgraded expectations for the full year due to several factor, it said in an update for the 26 week period ended December 31, 2022.
In the five weeks to December 31, like for like sales for the group compared with the same period in 2021 were up 17.3%, with strong corporate party bookings reflecting a return of corporate guest confidence. The comparative period in these numbers was, however, affected by Omicron. Furthermore, pre booked party revenue in the Christmas trading period, an indicator of corporate confidence, was up 10.3% versus 2019 representing an all time LFL sales record for the group.
By comparison however, guests' confidence in the reliability of the train service and their ability to travel has been severely impacted over recent months, with the threat of, and ultimately significant industrial action through strikes in the week commencing December 11, traditionally the group's busiest week of the year.
This, taken together with the ramifications of the cost of living crisis, has meant its walk-in revenue was lower than in previous years, with a consequential impact on group sales. Group LFLs for the Christmas trading period, when compared with the same period in 2019, the last Christmas period not affected by COVID-19, were (9.0)%.
Pleasingly, over the Christmas trading period, the recently acquired, Peach Pubs business continued its strong performance delivering LFLs over the same period with revenues increasing 7.5% compared with 2021 and 10.1% compared with 2019 clearly demonstrating the additional resilience and diversity that Peach Pubs has brought to the group since its acquisition in October 2022.
Overall in the first half, compared with the same period in 2019, LFL sales in the group were (9.4)% reflecting the impact on its Revolution and Revolucion De Cuba brands of the record temperatures in the summer, the previously mentioned industrial action on the railways, together with the poor economic outlook on guest confidence. By comparison, in the period since acquisition in October 2022, LFL sales at Peach Pubs compared with 2019 have remained significantly positive at 9.9%.
As a consequence of the impact on our key Christmas trading period, the board has reassessed its expectations of the group's FY23 outturn assuming that industrial action subsides, energy prices hold at their current levels and taking into account various mitigating actions being undertaken.
These mitigating actions include closing a number of the Revolution and Revolucion de Cuba sites on Mondays and Tuesdays in January and early February to manage energy usage, amongst additional benefits to the group's teams. The board has now concluded that the IAS 17 EBITDA outturn for the year, including rental costs, is likely to be lower than previously guided and is estimated to be at the bottom end of the range of market expectations, of £6.7-10.5m.
Group Net Debt as at December 31, was £18.5m.
Chief executive, Rob Pitcher, said: "The first Christmas since 2019 without the shadow of COVID, saw a new company record for pre-booked party revenue allowing us to be optimistic of a strong Christmas period. However, the continued train strikes had a material impact on whether guests attended their office Christmas parties, how long they stayed and whether they met up with friends on a separate occasion.
"Given the current economic environment, the coming months are going to be challenging and uncertain, not only for us, but for many businesses. We are not immune to this.
"The board have reviewed their expectations for the full year, taken a number of actions to mitigate the external factors where possible, and will continue to track these closely. The decision to close some bars on a Monday and Tuesday in the early weeks of the year allows us to minimise energy usage in our quietest period whilst also allowing our teams to recover after the busy Christmas period."
::
Renold, the Manchester-based international supplier of industrial chains and related power transmission products, said Renold Couplings, part of the company's Torque Transmission division, has been awarded a contract worth £8.7m.
The award, to be delivered over the next seven years, is for the supply of flexible couplings for the Royal Australian Navy's Hunter class frigates. The flexible couplings, which are an important component of a ship's propulsion system, are part of Renold's Hi-Tec range of couplings, which are supplied worldwide for large marine and industrial projects.
The Hunter class frigates will be built by BAE Systems Australia in the Osborne Shipyard, South Australia. The contract award represents a significant extension of the group's collaboration with BAE Systems for the supply of flexible couplings for naval vessels.
Production of the couplings is expected to commence in early 2023, and will be machined on a new machining centre which was installed in Renold's Cardiff facility in 2022, specifically for naval programmes. The first manufacturing programme is scheduled to complete in 2030.
Renold CEO, Robert Purcell, said: "The award of the Hunter class contract is reflective of the quality of the service and product we have provided to other naval programmes and continues to underpin our belief in the Renold Hi-Tec product range.
"This excellent long term contract will further underpin our Couplings business performance and shows the continued benefits of product development, together with manufacturing and engineering excellence."
::
The board of The Pebble Group, the Stretford-based corporate promotions specialist, said the results for the year ending December 31, 2022, which will be announced on March 21, 2023, will be at least in line with current market expectations.
Both Facilisgroup and Brand Addition traded well throughout fiscal year 2022. Group revenue will be circa £133m (FY 21: £115.1m), which is expected to generate adjusted EBITDA approaching £18m (FY 21: £15.4m).
Facilisgroup has continued to deliver highly attractive profit margins in parallel to developing its technology product stack. In FY 22, revenue is expected to be more than $20m (FY 21: $17.5m).
Key indicators, which support Facilisgroup revenue growth in FY 23, are positive. Partners for the flagship product Syncore, at December 31, 2022 were 225 (December 31, 2021: 206) with gross merchandise value and spend through the group's preferred suppliers in FY 22 of $1.40bn (FY 21: $1.15bn) and $0.46bn (FY 21: $0.35bn), respectively.
As anticipated, the introduction by Facilisgroup of the new ecommerce product Commercio has resulted in increased interaction with existing Syncore Partners and attracted new customers to the business. In total, at December 31, 2022, the group had more than 100 Commercio customers. This product's revenue model is linked to the number of stores hosted by these customers. Pebble said its understanding of Commercio's impact on annual recurring revenue will increase as 2023 progresses and it gathers intelligence on store numbers, customer acquisition and retention rates.
Brand Addition continued to successfully navigate macro supply chain disruption, with FY 22 revenue expected to be more than £115m (FY 21: £102.4m) delivered on increased gross margins compared to 2021.
Cash generation was ahead of expectations, with group net cash (excluding IFRS 16 liabilities) at December 31, 2022, of circa £15m (December 31, 2021: £12.1m).
The board said it is pleased with progress in both Facilisgroup and Brand Addition. It continues to invest significantly into the acceleration of growth in Facilisgroup, while maintaining strong profit margins.
::
Kape Technologies, the AIM-listed Isle of Man-based digital security and privacy software business, revealed the year ended December 31, 2022, has been its strongest to date, with Pro forma Adjusted EBITDA for the full year now expected to exceed guidance.
For FY 2022, revenues are expected to be at the upper end of guidance at circa $623m (FY 2021: $230.7m) and the Pro forma Adjusted EBITDA is expected to be slightly above guidance at around $173m (FY 2021: $78m). As of December 31, 2022, Kape served approximately 7.4 million paying customers globally, a 12% increase from the previous year.
The integration of ExpressVPN has exceeded expectations – in less than a year Kape has successfully created one unified team across management, product, R&D, marketing and customer support. The company realised $9m of synergies in FY 2022 and expects to realise the full planned operational synergies of $30m in FY 2023.
In September 2022, the company completed a significantly oversubscribed capital raise of $222.5m (£190.14m), evidencing strong support from investors for Kape's ambitious organic and inorganic growth strategy.
In addition, the company secured new committed debt facilities of $425m in November 2022, with its existing syndicate of lenders and two new banks, adjusted leverage at the end of the period is below 1x. This new banking facility replaced all existing debt facilities, and has generated approximately $20m in net debt reduction, approximately $8m in savings on financing costs, and provides long term financing to support Kape's continued growth
The group expects to report its results for the year ended December 31, 2022 on March 21, 2023.
Chief executive, Ido Erlichman, said: "2022 was Kape's most successful year to-date. We not only delivered substantial profitable growth and executed on our largest integration exercise to date; we have also been able to further strengthen our balance sheet.
"Our overperformance, delivered against a turbulent financial backdrop, further reinforces the growing demand for superior privacy and security products. Kape's achievements are a testament to the quality of our products and the determination of the teams who are delivering them. Kape is now in an enhanced position to accelerate our ambitious strategy."