North West business briefs: Flexible Growth Fund; Specialist Technical Products; Etesian Green; WDS Group; Barings Law; MEG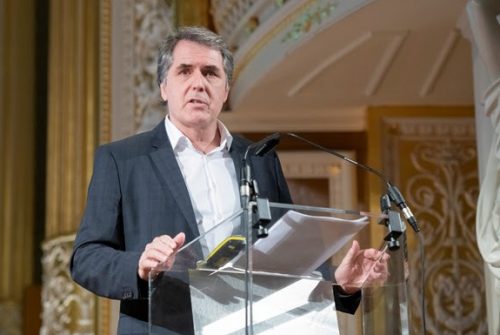 Businesses in the Liverpool City Region could be eligible to apply for a share of a £20m investment fund that has been extended by Mayor Steve Rotheram.
The Flexible Growth Fund was established by Mayor Rotheram with £20m in 2020, offering flexible, low-interest loans that businesses can access quickly and easily within 10 weeks. The funding is part of the Mayor's Business Growth Package, the largest set of business support funding the region has seen in decades. This is in addition to the £200m business support package delivered during and after COVID to help keep the economy afloat and help local companies to survive and grow.
Steve Rotheram said: "SMEs are the engine of our region's economy, contributing millions of pounds and creating tens of thousands of jobs for local people. I see the value that businesses bring to our area, the opportunities they create for people to get on in life – and the positive impact they have on the communities they operate in.
"That's why I want to ensure that we're helping to put them in the best position to succeed – because we know that when local businesses are given the support they need to thrive, the rest of our economy flourishes, too. Dozens of SMEs have benefitted from our funding so far and it's because of its high success rate that we can offer even more business owners the helping hand they need to take their company to the next level."
Launched at a time when many businesses were focused on survival rather than growth, the Flexible Growth Fund has still had a successful three years, with £4.6m invested in nine projects which have created 166 jobs and protected another 207, while attracting £12.4m of additional private sector match funding.
At its meeting last week (January, 20), the Combined Authority agreed to extend the scheme, which currently has a pipeline of nine projects totalling £11m seeking £4.2m investment through the fund, until 2024. Managed by River Capital, it is available to small and medium size enterprises (SMEs) undertaking expansion projects and with the ability to raise 50% in match funding from the private sector. A total of £6.5m had been released into the fund as of December 2022, which is expected to create at least 100 jobs and safeguard another 142.
::
A Cheshire-based manufacturer is poised for growth after securing a six figure investment from NPIF-FW Capital Debt Finance, which is managed by FW Capital and is part of the Northern Powerhouse Investment Fund (NPIF).
Specialist Technical Products is using the funding to support the firm's working capital needs as it expands its product range and invests in new machinery. In addition, the funding is backing the company's involvement in a solar energy project which will install solar panels on the firm's facility to generate electricity for its own use and put back into the grid.
The firm manufactures butyl tape products which are used in a wide variety of construction markets to meet the specific applications of its worldwide customer base. The business, founded in 2001, is based in Winsford. In 2011 it invested in a new purpose-built manufacturing facility still located in Winsford to increase production capacity to maintain its short production lead times to customers which is a highly important requirement to many of the markets it supplies.
Managing director, Mike Summers, said: "The cash injection from NPIF-FW Capital Debt Finance is instrumental in our future growth. It is supporting our plans to increase our range of butyl products and the use of another innovative machine to enhance our manufacturing productivity. Our products are used widely in commercial and residential buildings to meet standard and specific applications and we are excited to expand our range. The capital is also supporting our decision to sign up for the solar energy project and expand our green credentials."
Simon Berry, senior investment executive at FW Capital, said: "Specialist Technical Products has a quality management team led by Mike Summers who has extensive experience in this niche sector. The business is well established and has an excellent reputation. It is very satisfying to provide funding to support the next stage of the firm's growth."
::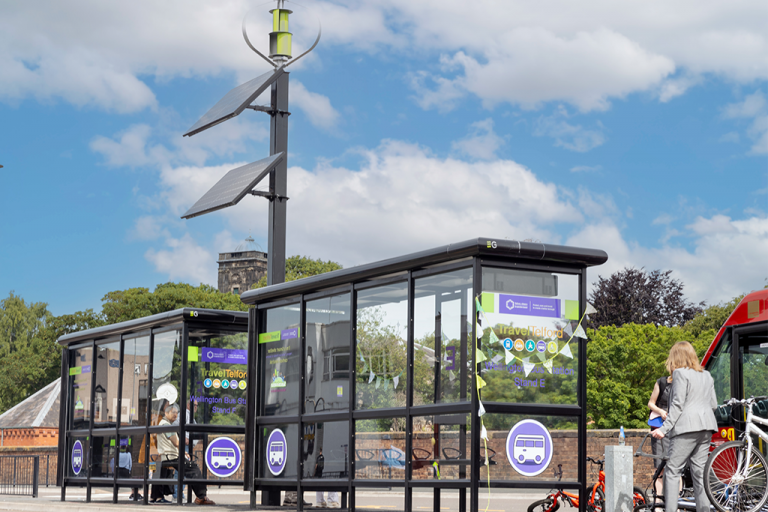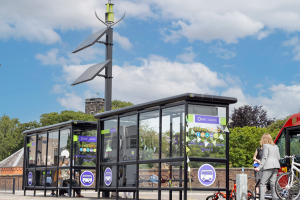 Innovative sustainable technologies business, Etesian Green, is set for another strong year of growth in 2023, with the help of a £250,000 facility from Cynergy Business Finance. This facility complements the additional facilities already provided to the other entities within the wider Etesian group.
Based at locations in Southport and Surrey, the business provides an extensive range of renewable energy solutions with a comprehensive approach from consultation and design through to manufacture, installation and maintenance. Focused on micro off-grid energy solutions, including wind and solar power, a commitment to reducing emissions and offsetting the impacts of global warming sits at the heart of Etesian's vision.
With all products developed and manufactured at its own factories, Etesian has, for example, recently developed a range of eco-friendly bus shelters to help incorporate renewable energy into everyday infrastructure. Despite being a relatively new business, it has already gained interest and orders from a large blue chip customer base.
The working capital facility provided by Cynergy Business Finance will allow Etesian to continue to develop the business to deliver on its vision of growth and of ultimately minimising carbon emissions, too. This continued growth will not only allow the business to reach and take on new customers, but may also lead to further job creation.
Matthew Browne, co-founder and CEO at Etesian Green, said: "It was clear with Cynergy Business Finance that we were working together at ways to improve and scale our business. This methodical approach is what enabled us to obtain the funding we desired and implement it across the business to help us scale."
::
Bury-based WDS Group is partnering with hospitality businesses across Manchester, Cheshire, Lancashire, North Wales and Yorkshire to make a positive environmental impact.
For almost 14 years the beer, wine and spirits wholesaler and distributor has been minimising its carbon footprint, operating a zero-landfill model and fully recycling all its trade waste. WDS Group now supports the beverage industry across the region to be more sustainable. During its deliveries to pubs, bars, cafés and restaurants, WDS Group collects empty KeyKegs that may otherwise end up as landfill.
KeyKegs are sustainable, designed-for-circularity beer, wine and other beverage Kegs produced by OneCircle. Once empty, they can be processed to recover the actual raw materials used to produce new KeyKegs. WDS Group joined OneCircle's Return Partner Network in early 2019 and has already collected 65 tons of empty Kegs for recycling. During last summer alone, it collected 10,000 empty KeyKegs.
Manchester's Reserve Wines imports world class wine sustainably, direct from wineries in Italy, France, Spain and Portugal, using KeyKegs. WDS Group collects up to 100 empty KeyKegs per month from Reserve Wines. Buyer, Nic Rezzouk, said: "With help from WDS Group we are able to make closed-loop recycling a success — we could not have achieved it alone. Our future focus is wine on tap, so with WDS Group and KeyKeg we can serve high quality wines and be sustainable."
WDS crushes and bundles the empty KeyKegs for OneCircle to collect. OneCircle then shreds, separates and sorts the different plastics on an automatic recycling line to recover the raw materials. As much recycled material as possible is used to produce new KeyKeg parts, while the remainder is recycled for other uses. WDS sales director, Sam Evans, said: "We want to continue collecting and recycling as many empty KeyKegs as we can to make a greater positive environmental impact in the region."
::
A Manchester firm, which has quadrupled its workforce in less than two years, is pushing on with ambitious growth plans for 2023 by adding 20 staff to its legal team this month.
Barings Law, which specialises in representing consumers and businesses who have been victims of mis-selling, began in 2009. It has since won back millions of pounds in compensation for clients and invested a substantial amount of money into automation and AI. The city centre firm is now recruiting 20 more staff, comprising paralegals and solicitors to run its expanding base of cases.
Practice manager, Anil Kara, said: "I grow more and more proud of our achievements every day. To see how the firm has developed over the years is truly astonishing. There is a real appetite for automation within the business and investing in tech-driven processes, which will allow us to better serve our clients.
"The single biggest driver for us is knowing we're helping people get access to justice. It can be daunting for an individual to take on corporate giants alone, which is why we have a track record of facilitating successful group actions."
The private equity-backed firm is now adding more high-profile data breach cases, namely FatFace and South Staffs Water, to its portfolio. Among the firm's prominent wins are recovering more than £13m in damages for clients following Carphone Warehouse's £29m FCA fine over the mis-selling of its 'Geek Squad' insurance product. Barings said it was also first to secure every leading judgment in unfair relationships involving high cost, short lending and breaches of the FCA's Consumer Credit Sourcebook (CONC).
::
National green energy firm MEG (Making Energy Greener), which has offices in Liverpool and Preston, has announced a record turnover of £6.2m in 2021, compared with £1.7m the year before, representing a 264% increase.
It says this figure is also set to rise to £8.5m at the end of this financial year, which fits in with the company's ambitious growth plan and has also seen the headcount increase by 1,350% from four to 58 employees over the past four years.
The family business, which is owned and operated by husband and wife team Rebecca Armstrong and Craig Stewart, is focused on the energy services sector, delivering deep retro-fit and energy-efficient heating systems for homes across the UK for more than 20 years. Managing director, Rebecca Armstrong, said: "Our record growth is thanks in no small part to our incredible team.
"We are fully focused on a greener future and helping the Government reach its net zero target, but the hard work has only just begun and we are now pushing towards extended growth in 2023/24 and beyond."
As well as record growth figures, MEG has also rebranded from its previous name of Mersey Eco Grants, with the company actively looking to recruit further and grow across the UK, as it aims to make every home in the country an eco-home by the year 2040.