Lancashire leader wants devo but no Mayor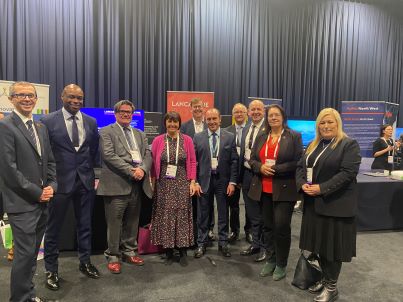 The Conservative leader of Lancashire County Council has poured cold water on the idea of an elected Mayor for a Lancashire Combined Authority, saying bringing all the district and unitary authorities isn't feasible.
Councillor Phillippa Williamson welcomed comments from Levelling Up Secretary Michael Gove at the Convention of the North on Wednesday that he wants to see a devolution deal for the county, but said Lancashire's priority was to tackle issues through the Lancashire 2050 framework, which was published in November and is supported by the county's 15 borough, district, unitary and county councils. 
She lavished praise on Gove, who said he wanted to see more devolution powers being made available to counties in the north and he was looking forward to discussions with Lancashire leaders later this year, but did not back the idea of a Mayor for Lancashire.
The event, the region's major annual gathering of more than 1,000 business, political and civic leaders, had been organised to discuss the opportunities and challenges facing the North.
Cllr Williamson, who is the chair of the Lancashire's Leaders group as well as leader of the county council, also appeared on the main stage at the event as part of a debate about Northern Promise: Assets and Opportunities, chaired by Greater Manchester Mayor Andy Burnham.
Speaking after the event, Cllr Williamson, who was part of a delegation from the county led by the Lancashire Enterprise Partnership, said: "Events like the Convention of the North are important as they give us an opportunity to look at the common issues which we face in the North, but more importantly we can focus on the solutions to these problems.
"We have much to be proud of in Lancashire, but we are also very ambitious for our future as we know we have so much more to offer and events like this help is to spread this message.
"Devolution is one of the ways we know we can attract extra investment into the areas which we think are the most important, which include employment and skills, better housing, transport and infrastructure, early years and education, and health and wellbeing."