North West business briefs: Sovini Property Services; Fuuse; Unity Radio; Truesteel; Parfetts; Bruntwood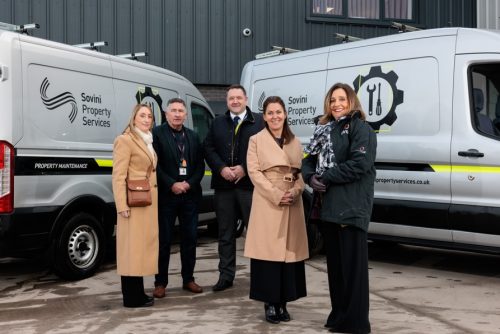 Specialist repairs and maintenance provider, Sovini Property Services, has been appointed to North West housing group Torus's biggest framework to date.
Torus, recently launched its new £1.2bn framework which will see Sovini Property Services work in conjunction with HMS to manage and maintain 40,000 homes.
The new framework encompasses several workstreams, including Responsive and Void repairs, Cyclical Maintenance, Estate Services and Facilities Management, and will support the group in responding quickly and appropriately to the needs of its tenants and providing reassurance that all services delivered are of a high standard.
Utilising a framework approach, Sovini Property Services will enable Torus to become more agile in how it delivers repairs and maintenance services. Available to other registered providers, the framework will help guarantee quality, value for money and, ultimately, more investment by Torus in its portfolio of properties and communities.
Mike Dale, head of services and growth at Liverpool-based Sovini Property Services, said: "We recognise the value our partnership is set to bring, supporting Torus's vision to enable the development of economically vibrant communities and independent lives."
Torus chief operating officer, Cath Murray-Howard, said: "Each proposal highlighted both organisations' commitment to their customers, communities and a job well done, which aligned wholly with how Torus operates, and I am looking forward to seeing both organisations bring our values directly into our customers' homes."
::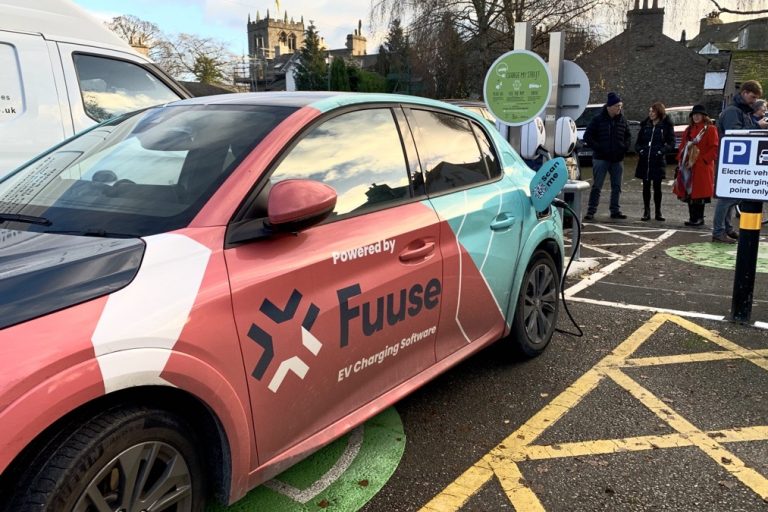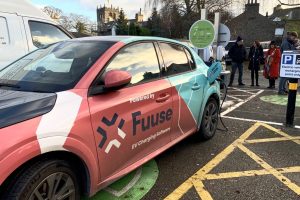 Lancaster-based EV charging platform, Fuuse, is raising visibility for public chargers through integrations with Zap-Map, Google Maps and Apple Maps and popular in-car navigators, and agreements with popular charge card networks. These latest charger promotion features, piloted by community benefit society and charge point operators, Charge My Street, officially launched this week, enabling organisations with public chargers to advertise live charger status to more EV drivers.
Through a series of partnerships and integrations, Fuuse can now offer its clients wider exposure for public chargers and increased visibility amongst drivers. Drivers can now find Fuuse powered chargers through their preferred map tools, see real time availability of those chargers, and check whether they are currently working.
Drivers can also access Fuuse chargers through preferred charge card suppliers, including Paua, Allstar and Octopus Electroverse, with more partnerships to be announced as the team build out their new public offering.
Fuuse piloted the new charger promotion services with Lancashire-based Charge My Street, which installs and operates community-funded public EV charge points. The results were instant, with an immediate uplift in unique drivers, charging sessions and revenue seen in the first month. Last month, Charge My Street chargers saw an 80% increase in unique drivers and an 85% increase in charging sessions, since before the trial began. Resulting revenues had increased by 246% between September, before Charge My Street chargers were made visible across Fuuse charger promotion services, and December.
Dan Lucy Lloyd, chief projects officer for Fuuse, said: "Not only are we delivering on our promise to help operators get more from their chargers by increasing utilisation and revenue potential, but we are also playing our part in making public chargers more accessible to all EV drivers. Enabling our clients to push their chargers publicly across the most popular navigation systems and charge card networks aims to dispel concerns over available charging facilities, whilst benefitting charge point operators."
::
Unity Radio's New Talent Academy, based in MediaCity, is looking forward to the opportunities that lie ahead, following on from a positive first full year that saw 87 learners in total joining New Talent Academy, with 10 going into further education, 25 taking on volunteering roles, and 19 going into employment, including presenting for Unity Radio and BBC Radio One.
With a 20-year history and 30,000 weekly listeners, Unity Radio broadcasts dance and urban music on 92.8FM, DAB and online. Having started life as a pirate radio station, Unity Radio is proud of its grass roots and authentic reputation across the community. Based in Host at Media City, Unity Radio's New Talent Academy provides real life learning to young people and adults in Greater Manchester.
In addition to technical skills, New Talent Academy also teaches skills such as leadership, collaboration, resilience, problem solving and communication. Throughout the course, learners interact with industry professionals and locally known artists, who can provide unique insights into the industry. All courses are taught by experienced facilitators with first-hand industry experience.
As well as professional success, New Talent Academy is celebrating a proven track record of improving wellbeing amongst learners. This includes reducing a range of risk-taking activities, such as going missing from home, self-harming, and antisocial behaviour. New Talent Academy is now forming relationships with other providers for onward pathways into longer term employment, education, and training.
Lee Dinsdale, director of North West Media, said: "Our New Talent Academy is a unique accredited outcome-led education, training, and wellbeing centre. With a focus on the creative, media and digital industries there are few learning centers that can combine both learning following by training in a working environment. Access to Unity Radio is what makes the difference, improving confidence, developing the transferable skills for young people and supporting them into longer term pathways."
::
An Accrington company which manufactures steel workspaces and stations is experiencing sustained turnover and staff growth after moving into a larger unit it purchased with the help of a Lancashire County Council finance service.
Truesteel was formed in 1998 but began manufacturing its own custom workspace furniture around 10 years ago. Its customers include Rolls Royce Aerospace, JCB and Jaguar Land Rover. The company had reached capacity at its previous production unit and after finding a suitable larger unit, which was only available for purchase, it approached its bank for a loan.
Truesteel struggled to gain the funds it needed and contacted Access to Finance Lancashire, which helped it secure a £910,000 loan in 2022 to purchase the facility. Since moving in last year, the company has grown its headcount from five to 11 and has grown turnover by £550,000. It has also grown its global customer base and recently secured a major new contract with a global car manufacturer which will continue until mid-2025.
Craig Harris, Truesteel managing director, said: "Our adviser at Access to Finance Lancashire was like a guru. She helped us with our business forecasts, spoke with our accountant and liaised with other banks, eventually convincing our bank to support us."
Access to Finance Lancashire, funded via the European Union through the European Regional Development Fund and by Lancashire County Council, offers financial support at no cost to eligible businesses. It gives Lancashire companies access to a team of finance and funding specialists to help them find and secure investment.
Mark Gibbons, senior Access to Finance specialist, said: "Truesteel is a brilliant example of how Access to Finance Lancashire helps companies in the county to grow by unlocking funding. It's great to see how the new facility has allowed Truesteel to attract new customers and that its expansion is providing new skilled jobs in Lancashire."
::
Stockport-based cash and carry firm Parfetts is expanding its team to support retailers and help them maintain margins. The move will see three new regional managers appointed to lead a network of 25 regional development advisers and four store development managers.
The wholesaler is expanding with a new depot opening in Birmingham in the spring. It will also appoint an additional three regional development advisors across the network. Christine Reast joins Parfetts to manage the East region. She joins from Bestway retail, where she held the role of regional controller for the past 14 years.
In the West Midlands, Richard Huxley moves from Parfetts lead retail development advisor to regional manager Midlands. He will focus on supporting the new depot and expanding the symbol group in the region. Richard has been with Parfetts for the past six years and was instrumental in growing the delivered model in the Somercotes depot.
Steve Miller will manage the North West region and moves to the role from a series of senior positions across Parfetts, including general manager at Aintree. Additionally, John O'Neill moves into the newly created role of retail sales controller. John has been at Parfetts for 17 years and most recently held the role of customer development manager. And Chris Moore has been appointed as store development manager. He previously worked at Jordons as a project manager.
Steve Moore, head of retail at Parfetts, said: "We are focused on supporting retailers and helping them get the most out of their relationship with Parfetts. Our fast-growing fascias, Go Local and The Local, are easy to join and offer a host of benefits. As we grow, it's vital that we have the best people in place to support our retailers and provide great service."
::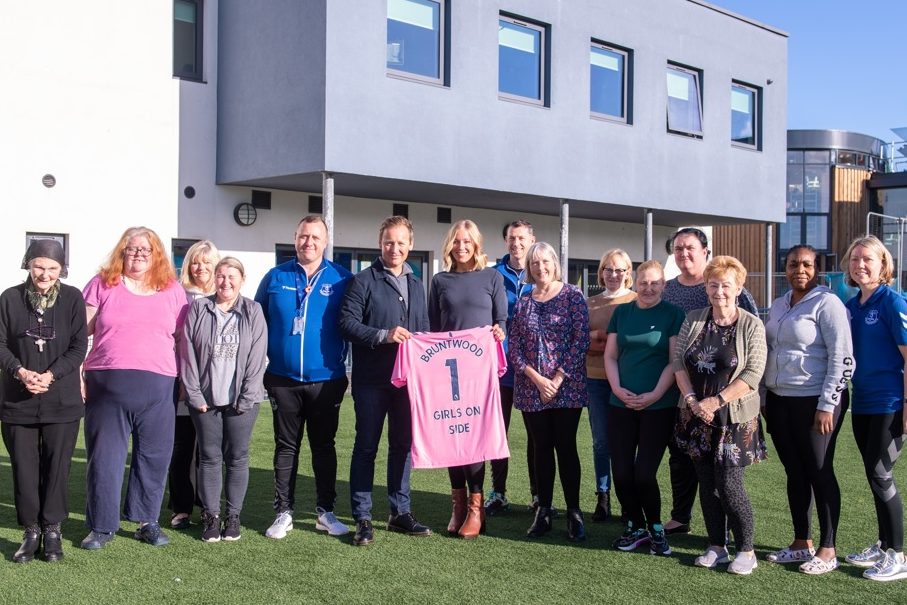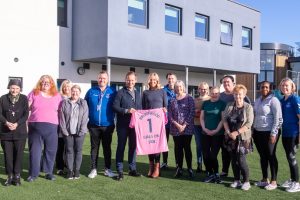 Bruntwood has joined forces with Everton in the Community to support its Girls on Side programme.
The Manchester-based property company, which creates, owns and manages office, retail and innovation spaces across Liverpool, Cheshire, Manchester, Leeds, Birmingham, Cambridge and Glasgow, has become an Official Supporter Partner of the women's only mental wellbeing programme.
Girls on Side delivers inclusive activities in a safe and welcoming environment for like-minded women to learn new skills, make friends and become more physically active. The partnership will see Everton in the Community work closely with Bruntwood to help it fulfil and develop its health and wellbeing commitment and provide volunteering opportunities to staff in a number of the charity's programmes.
Everton in the Community Living Well coordinator, John Bilsborrow, said: "This is a fantastic opportunity to work with a renowned community-minded organisation in Bruntwood and with their support we will be able to further develop our Girls on Side programme to continue to reach out and support women living with poor mental health."
Colin Forshaw, regional director at Bruntwood, said: "As a business that is rooted in its local communities, we are proud and excited to enter into partnership with Everton in the Community, an organisation whose values align closely with our own. Girls on Side is an excellent grassroots project that supports women's mental health and provides opportunities for women, particularly those from more deprived backgrounds, to access help and enjoy new activities."