Key handover kicks off countdown to Eurovision 2023 in Liverpool

The city of Liverpool has taken ownership of the key to Eurovision.
At a special ceremony in St George's Hall yesterday (January 31), the host city for 2022, Turin, passed on the ceremonial baton.
Mayor Joanne Anderson received the Eurovision Key from Mayor of Turin, Stefano Lo Russo, before TV personalities Rylan and AJ Odudu hosted the semi-final draw for the 67th annual song contest, which will be held in the city in May.
Ukraine won the contest last year and should have hosted this year's event. But Russia's invasion of Ukraine last February and the ongoing conflict makes it unsafe to stage the event.
The UK was placed second in Eurovision last year, so held a contest to choose a city to host the event, with the support of Ukraine.
Known as the insignias ceremony, the key handover officially kicks off Liverpool's hosting of Eurovision 2023.
Each host city has made a key since 2008 and these will soon go on public display in Liverpool.
A Liverpool key will be made later this year to be passed on to next year's hosts.
Mayor Joanne said: "It is Liverpool's absolute honour to host Eurovision on behalf of Ukraine and their beautiful people. We promise to put on a show that puts them at the heart of our celebrations and shows how music can unite us all.
"Receiving the Eurovision key from Turin makes it all so very real. The countdown has begun."
Mayor of Turin, Stefano Lo Russo, who had earlier in the day laid a wreath at the Heysel memorial at Liverpool FC's Anfield stadium, said: "Music is a powerful language that can touch our souls but we don't have to teach it to Liverpool. It has the power to bring people together and I'm sure the people of Ukraine will feel that.
"I hope you enjoy Eurovision every bit as much as we did in Turin."
The Liverpool event is expected to attract thousands of visitors and around 160 million TV viewers.
Meanwhile, marking the official countdown to the Eurovision Song Contest, a new artwork was revealed at the Liverpool One retail centre yesterday morning, ahead of the official Eurovision handover ceremony.
The giant Liverpool sign, located on Thomas Steers Way, has been given a fresh design ahead of the iconic event taking place in the city in May, emblazoned with hearts beating together to reflect the "very origins of the contest", according to organisers at the BBC.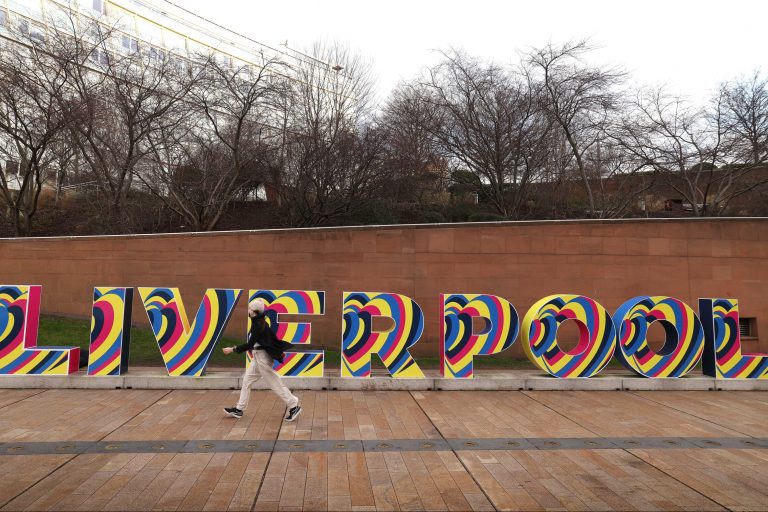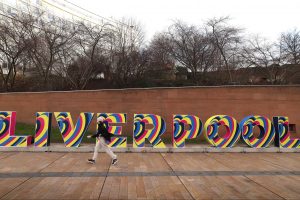 Donna Howitt, place strategy director at Liverpool One, said: "We're thrilled to be part of the excitement in the run up to the Eurovision Song Contest here in Liverpool. We're honoured to be part of the city team involved in hosting Eurovision on behalf of Ukraine.
"Giving the Liverpool sign a fresh look in collaboration with Culture Liverpool and BBC is just the beginning of our plans to celebrate Eurovision being hosted in the city, so we're looking forward to announcing what we have in store very soon."