Social Chain sold to London agency in £7.7m deal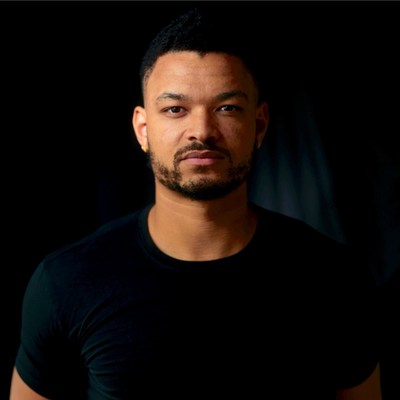 The social media business set up by Manchester entrepreneur Steven Bartlett has been sold in a £7.7m deal.
Social Chain was founded by Bartlett and business partner Dominic McGregor in 2014, and was taken over by Lumaland, a listed German ecommerce corporate founded by Georg Kofler and Wanja Oberhofrew, which then changed its name to The Social Chain AG and is now a £178m-turnover business with 750 staff in five offices in Manchester, London, Berlin, New York and Munich.
Bartlett and McGregor stood down and left the business in August 2020.
For the financial year ending December 31, 2022, Social Chain is expected to generate revenues of £13.8m and an unaudited adjusted EBITDA loss of £0.1m. Over the past five years, Social Chain has grown at a compound annual growth rate of 14%, approximately doubling revenues of £7.1m in the financial year ended December 31, 2017.
London-based advertising agency, Brave Bison, has agreed a deal to buy Social Chain for £7.7m.
Part of the purchase price will be funded by way of an oversubscribed vendor placing to raise £4.75m.
The acquisition is expected to increase Brave Bison's revenues from social media advertising seven-fold to £15m, and the consolidated businesses are expected to generate total revenues in excess of £40m for the financial year ending December 31, 2023.
Brave Bison Social & Influencer and Social Chain will merge, with Social Chain chief executive Pete Metcalfe taking responsibility for the enlarged social media advertising practice.
Oliver Green, Brave Bison chairman, said: "We've long admired Social Chain, which we believe is among the world's best regarded social media and influencer marketing brands, and we're excited by the highly relevant clients it brings into our business.
"Social Chain has huge potential for growth within Brave Bison, taking the momentum Pete and the team have built up using Steven Bartlett's platform. We're delighted to be taking this big step forward as we continue to build a media, marketing and technology company for the new era."
Theo Green, Brave Bison chief growth officer, said: "This strategic acquisition strengthens our position in the social media advertising space and gives Brave Bison a foundational office in the US.
"My brother and I are delighted to be participating in this placing, and we remain on the lookout for opportunities in the digital media, digital advertising and technology services ecosystems."
Having stepped away from Social Chain in August 2020, Steven Bartlett joined the investment panel of popular BBC TV series Dragons' Den, for its 19th series, in 2021, becoming its youngest Dragon.
Bartlett took to LinkedIn over the weekend to add his comment to the deal.
"This week Social Chain Group sold the first and the original agency business that we had started in Manchester almost 10 years ago Social Chain agency, which I believe (from press releases) was generating £15m in sales in 2022, and was sold last week to Brave Bison – a very capable marketing company with two great founders. I'm exceptionally happy the brand is now in talented hands of people with marketing in their DNA.
"The Social Chain "group" was not sold last week and by all accounts is in a period of healthy transition under a new CEO, Georg. I have submitted a bid to buy one such agency from Social Chain Group's portfolio.
"I wish Georg, who is the new CEO of Social Chain Group the very best of luck – last week they announced their vision to focus on e-commerce – and not both marketing and commerce. This is the vision I believed in most, and it's in their DNA! I'll be following as a friend and a fan!"