Joint administrators appointed to DeTrafford Sky Gardens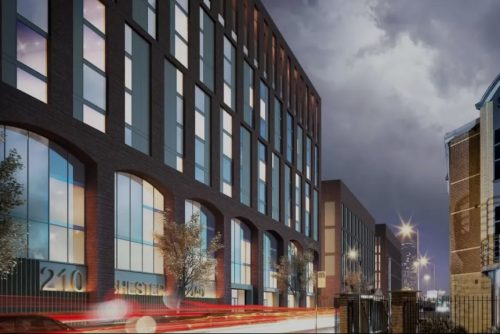 Joint administrators have been appointed to Manchester's DeTrafford Sky Gardens.
Kerry Bailey and Lee Causer, business restructuring partners with BDO, were appointed joint administrators on January 27, 2023.
Part of the Manchester-based DeTrafford group of companies, the Sky Gardens 13-storey development comprises 166 residential apartments as well as a rooftop garden and basement parking in Manchester city centre.
The joint administrators will now seek to realise the remaining apartments owned by Sky Gardens.
A spokesperson for the joint administrators said: "Due to the wider economic challenges, Sky Gardens faced difficulties in realising the remaining unsold apartments.
"We will now be taking all necessary steps to maximise returns for the benefit of all creditors in accordance with our legal duties."
CBRE Loan Services Limited made an application to appoint an administrator to the development, as reported by TheBusinessDesk.com.
Attempts to contact the developer were unsuccessful, with a phone answering service saying the number was unallocated, while emails sent to two company addresses bounced back.
A petition to wind up DeTrafford Sky Gardens Ltd, of St Georges Gardens Spinners Way, Castlefield, had been lodged in December 2022 by creditor, John Marlborough Ltd, of Richmond.
A hearing date of January 31, 2023, had been set.
The latest accounts for DeTrafford Spring Gardens, filed at Companies House for the year to December 31, 2020, showed net liabilities of £3.412m, which compared with a net asset of £31,573 the previous year.
Loans amounted to £24.981m.