City round-up: Ultimate Products; Regional REIT; Altitude Group; NCC; boohoo

Oldham consumer goods group, Ultimate Products, owner homeware brands such as Salter and Beldray, has benefited from consumer demand for energy-efficient and money saving products during the cost-of-living crisis.
In a trading update for the six months to January 31, 2023, the group's unaudited revenues increased two per cent to £87.6m. Online channels were the main driver of this growth, supported by the continued normalisation of global supply chains. But, in addition, consumer demand for energy efficient and money saving products has remained buoyant across all channels throughout the period.
Encouragingly, the level of general retailer overstocking experienced during 2022 which, along with the challenging macroeconomic environment, caused retailer customers to be cautious in the size of their forward orders, is now reducing in the UK and more normal patterns of order placing have recommenced.
At the period end, the group had a net bank debt/underlying EBITDA ratio of 1.0x (July 31, 2022: 1.3x). The group maintains comfortable levels of headroom within its bank facilities, with headroom at January 31, 2023 of £22.4m (July 31, 2022: £17.8m).
The board said it anticipates a full year performance in line with current market expectations, and CEO, Simon Showman, said: "Amidst a tough economic climate, we are delighted that our products, especially those that are energy efficient and money saving, continue to resonate strongly with consumers.
"Global supply chain disruption has now eased, which has improved stock availability and supported the growing demand from our online customers. Looking ahead, we expect that the current softness in global shipping pricing, as well as the partial recovery in Sterling, will provide additional relief against the ongoing inflationary backdrop."
He added: "We are increasingly excited by the positive impact that our robotics process automation programme is having on our business. Our bottom-up, demand-led approach to automation enables us to concentrate efforts on the items that can most improve productivity, and this will ultimately enhance operating margins and drive an even better customer experience."
::
Property firm, Regional REIT, issued a positive update on office use, today.
The firm, which has offices in Old Trafford overseeing properties throughout the North West, said that, from its own tenant data, virtually all of its tenants have returned to their offices over the past year.
The company's significant regional office portfolio comprises 156 buildings with 1,042 high quality tenants, geographically spread across the country in the company's identified growth regions, outside London.
As at November 30, 2022, 99% of the company's tenants had returned to the office in some form, with only 12 tenants still to return – two of these being the Scottish Government, which has already signed lease extensions. This is a significant increase from March 1, 2022, where the company's data collection confirmed only around 30% of its tenants had returned to the office.
The company said there are a variety of ways in which its offices are being utilised, with hybrid working being the most popular. The vast majority of tenants are in full attendance three days per week, Tuesday, Wednesday, Thursday, and for many this is four or even five days per week.
In terms of hybrid working, Regional REIT's data suggests that the majority of staff are being encouraged to work from the office on the same days to foster collaboration.
Stephen Inglis, CEO of London & Scottish Property Investment Management, the asset manager to Regional REIT, said: "The study of our portfolio has been very interesting, with a mass return of staff being observed across large swathes of our properties. Staff numbers back in the office increased from some 30% in Q1 2022, to 99% in Q4 2022. Most of our occupiers are encouraging their staff to be in the office the majority of time.
"In the UK regions where commutes tend to be simpler and shorter than the London area, the trend remains towards more people being in the office more of the week. We expect this momentum to continue through 2023, until employers and employees strike the right balance for them between WFH and WFO.
"We are of the opinion that by the end of 2023, this will have played out, with the majority of regional employers adopting a more even split of either, four days in the office and one day from home policy, or three days in the office and two from home. From the trends we are seeing, we believe employees working fully from home – that were not doing so pre-pandemic – will be in a small minority."
::
Altitude Group, the Manchester-based operator of a leading marketplace for the global promotional products industry, said it is expecting a record performance, with trading for fiscal year 2023, expected to be "materially ahead of current market expectations".
In a trading update for the year to March 31, 2023, it said it continues to deliver on its strategy and has been experiencing continued robust trading via expansion of its services and merchanting programmes.
Having invested throughout this financial year in the development and growth of the group's merchanting programmes, both AIM Capital Solutions and adjacent market programmes, the board anticipates that the group will continue to experience revenue and EBITDA growth throughout the remainder of calendar 2023 and 2024.
Altitude said it is also pleased to report it has secured an increase its working capital credit facility with TD Bank N.A. to $1.5m, previously $700,000. The facility has no significant financial covenants and will provide access to non-dilutive funding to support the continued execution of the group's growth strategy. The facility is currently undrawn.
CEO, Nichole Stella, said: "Following a number of positive market updates earlier in the year, we are delighted with this continued progress and are expecting to achieve record year-end results.
"In addition to our improved trading so far this year, we have invested in growing market share and have a reassuringly strong pipeline of opportunities. We look forward to updating the market further in the forthcoming months and to the next financial year with great enthusiasm."
External market consensus for the year ending March 31, 2023 is currently revenue of £16.5m and adjusted EBITDA of £1.5m.
::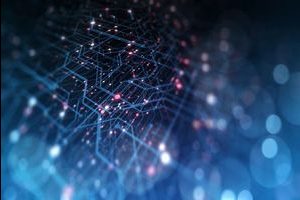 Manchester-based global cyber security specialist, NCC Group, has joined the Amazon Web Services Marketplace with its Escrow as a Service (EaaS) product.
The AWS Marketplace is a global platform hosting products and services to simplify procurement, provisioning, and governance of third-party software, services, and data.
By listing the Escrow as a Service (EaaS) product, NCC Group is expanding its direct reach to Software Vendors to provide business continuity for themselves, and their customers. NCC's range of EaaS products enable software vendors to reduce risk for their customers, help instil trust to their software supply chain, and provide assurances that their business-critical software is both available and resilient.
With 100,000 partners across the globe, AWS partners are well placed to help customers take full advantage of AWS offerings, accelerating their journey to the cloud.
Michelle Ayres, global cloud vendor alliances director, NCC Group, said: "Knowing who to turn to for the right level of assurance and resilience is key and with our EaaS products now available on the AWS Marketplace we'll be helping many more organisations gain peace of mind for the continuity of their AWS hosted applications."
::
Manchester-based online fashion retailer, boohoo, has relocated its registered office, on Jersey, it announced today.
The new registered office is now 3rd Floor, 44 Esplanade, St Helier, Jersey.
The move takes place with immediate effect.