North West business briefs: DSD Construction; Alsico; LSH Auto; Porsche Preston; Everton FC
Carlisle civil engineering and infrastructure contractor, DSD Construction, has won two regional lots on National Highways' £1.3bn, five-year Pavement Delivery Framework.
The firm has been developed by the Nugent family over the past three decades an operates from its Kingmoor Park headquarters while also operating in both Whitehaven and Sellafield (Cumbria) and Thirsk (North Yorkshire). The core of the business integrates civil engineering and surfacing activities with more than 90% of the works being delivered in-house by the 150 directly employed staff. The company also operates a wholly-owned and self-maintained fleet of plant and equipment.
Operations director, Martin Tweddle, said: "We are thrilled to have been selected as one of the 12 organisations selected for National Highways' Pavement Delivery Framework and we look forward to delivering works for Lots covering both the North West and North East regions.
"This result is underpinned by our commitment to sustainably support a growing economy, a low-carbon environment, a developing workforce and thriving communities."
Managing director, Shaun Nugent, said: "This is testament to National Highways' aim to encourage applications from SMEs through greatly reduced turnover requirements.
"We are also happy to be working with some organisations that we have not worked with previously, and we look forward to building these new relationships."
::
The Preston-based UK arm of European workwear manufacturer, Alsico, has been awarded preferred bidder status onto the National Healthcare Uniform Framework. The eight-figure contract will see Alsico responsible for providing a new standardised approach to clinical uniforms across England.
The new partnership has been awarded after a two-year consultive tender process that saw uniform providers across the globe vying for the five-year contract.
Alsico successfully secured the vast majority share of the nationwide contract, and as a result, in partnership and collaboration with NHS Supply Chain, will lead the roll-out of the new framework which is bringing a standardised national healthcare uniform for all NHS staff working in clinical roles in England. The introduction of the national, culturally sensitive uniform aims to bring greater recognition and easier identification of the 600,000+ staff by patients and the public.
David Toon, managing director at Alsico, said: "It is incredibly rewarding to now be able to announce that we've been chosen as the preferred supplier to the National Healthcare Uniform Framework. The consultation process of this tender was one of the most important we have been involved in. This new national unform has to be fit for purpose, easy to wear and most of all, make the users feel empowered to continue doing their life saving work.
"I feel incredibly proud to be leading the team that will deliver a safe and professional uniform across the country that has thought about equality, diversity and inclusion, as well as value for money and sustainability. This win forms part of our continued growth and will see us become even closer to the huge variety of healthcare workers in uniforms to understand their evolving needs better and drive towards increased comfort, protection and recognition."
::
LSH Auto hosted a special careers event for autistic students from Inscape House School, in Cheadle, last week.
Eight students and six assistants were welcomed to Mercedes-Benz of Stockport to receive a behind-the-scenes tour of the facilities and to find out more about a variety of career paths in the automotive sector.
Katherine McLoughlin, group aftersales manager at LSH Auto, said: "Peoples' differences are our strength. The automotive industry continues to make great strides on breaking down barriers when it comes to inclusion and diversity, but when it comes to neurodiversity there's still a long way to go. It has to start by removing the bias that still exists and it is down to us to make that change.
"I really want to build on the foundation laid out today and create an environment that nurtures the confidence of young people with great potential who are sometimes overlooked. Focusing on the ability rather than the disability."
Marie Young, careers lead and teacher at Inscape House School, said: "The pupils today have learnt about the world of work through exploring and fun. They have come back to school full of conversation about what they have seen and learnt. Events like this are so powerful in getting our young learners with autism to think about their futures and the different jobs and pathways that are available to them."
::
Porsche GB has named Porsche Centre Preston among the top dealerships in the country.
The dealership, on Watery Lane in Preston, was runner-up out of 46 dealerships in the country using the Porsche GB Balanced Scorecard. Porsche GB revealed the country rankings at an event hosted by TV personality Fred Sirieix at The Grove Hotel in Hertfordshire.
The Balanced Scorecard ranks centres for their operational performance. Two years ago, the centre achieved the best scores in the country at the same event.
Paul Bowker, chief executive of Bowker Motor Group, owners of Porsche Centre Preston, said: "Thank you to our team for their dedication and commitment. We are incredibly grateful to customers for their positive feedback. We have come so far in a short time since we opened. We're thrilled to see our efforts recognised again."
Tom Fox, Porsche Centre Preston managing director, said: "This is another wonderful achievement for the centre. We are especially pleased to be placed so highly for the second time in four years. Everyone has worked hard and created a great customer experience. The excellent balanced scorecard results make it worthwhile, especially after the challenges posed by the COVID lockdown."
::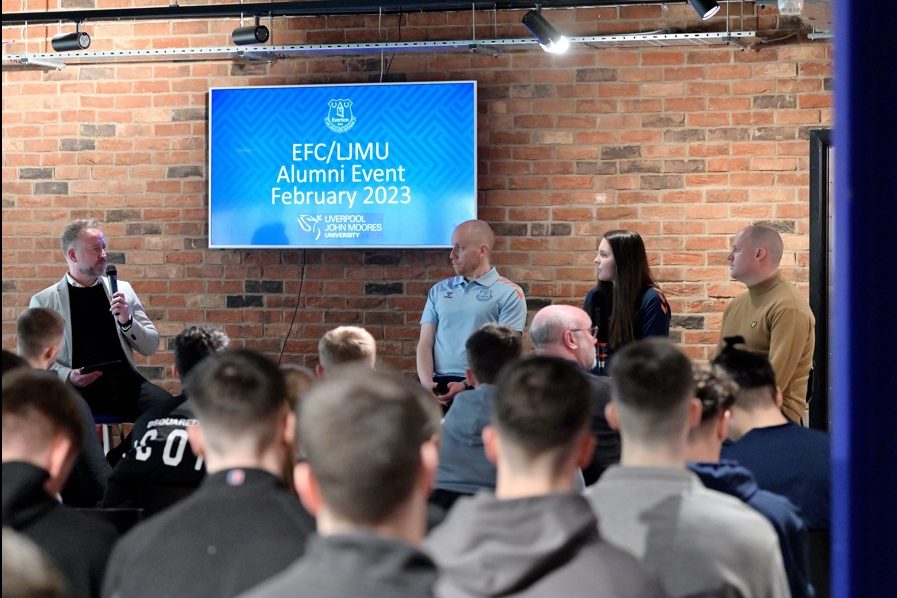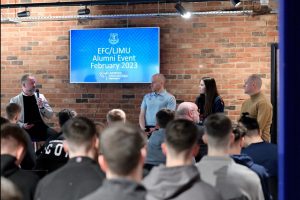 Staff and students past and present gathered at Everton FC's Goodison Park ground last week as Everton's Academy Sport Science department hosted an event to celebrate the internship programme it runs in partnership with Liverpool John Moores University.
The programme sees around 10 of the university's final-year Sport and Exercise Science undergraduates undertake a paid internship with Everton Academy every season. Now in its 12th year, the programme gives students the opportunity to learn from industry professionals and gain vital skills and experience in the various disciplines within the field, including strength and conditioning, nutrition, performance analysis and psychology.
The internships have continued to create pathways into elite sport for students, with more than 70 graduates of the programme currently working in professional sport around the world. After leaving the programme, graduates can access further support and mentorship.
A mixture of alumni, Academy staff and first and second-year undergraduates were in attendance at the People's Club Lounge to hear from a variety of speakers, including John McKeown, the club's head of Academy Sports Science, who said: "I've been at Everton for 14 years now, and it's a pleasure to have been able to develop this programme right from the start. The students' enthusiasm and ideas really help our senior Academy staff that they are shadowing, and in return they get invaluable experience in an elite environment."
Dr Martin Littlewood, head of the Football Exchange at Liverpool John Moores University, said: "Through this programme we aim to give our students practical, hands-on experience of sports science. Over the years we've found that we've partnered with a local club that is exceptionally open to developing people and the students really enjoy learning and growing in the challenging, dynamic environment of professional football."