Identifying and exploiting York and North Yorkshire's competitive advantages
Business leaders from across York and North Yorkshire explored some of the key competitive advantages the region has to propel it to the forefront of economic progress in the UK.
The Invest North York and North Yorkshire roundtable in York delved into the opportunities and needs for ambitious and sustainable economic growth.
The event, chaired by TheBusinessDesk.com's joint managing director Alex Turner, placed a spotlight on health and life sciences, as well as energy and Net Zero.
When asked what she thought is the biggest investable opportunity in the region, Katie Privett, energy programme lead at York and North Yorkshire LEP, responded: "We have amazing technological resources here and I think we can become one of the first places in the UK to reach Net Zero."
She said the region must have seed corn funding options to take advantage of the good business ideas which exist here.
"There's a £6m Net Zero capital fund available through the Net Zero part of the devolution deal for this area," she said. "We've had £44m worth of bids in during a one-month application window, and these will enable £1.9bn worth of Net Zero investment.
"It shows the ideas are out there and people are ready to enable them."
Richard Hall, managing director at PD-M, also picked up on the topic of Net Zero in the context of his own business.
"PD-M is a life sciences and medical device innovation consultancy," he explained "In this sector the NHS has created a mandate for Net Zero targets.
"An opportunity for us as a business is to help local companies understand the requirements for the design of their products. For example, how do we deal with single use plastics?
"There is this idea that being sustainable means having to spend more money. We're trying to break that hypothesis."
"And there must be behavioural change in understanding what Net Zero means. There's a lot of misunderstanding."
Jake Morris, regional policy advisor at the CBI, said his organisation is working across Yorkshire on the green skills agenda, and looking at how it can collaborate with colleges and education providers.
James Farrar, CEO at York and North Yorkshire LEP, said: "We have a good bio economy with world leading innovation assets on our patch. That's a huge opportunity. Nowhere else in the UK has this to the same extent.
"But these assets need to be scaled up and expanded. We need to move away from depending on public sector investment.
"We have core R&D capability but we need to grow this commercially. We're only at the start of the journey and we need to go faster."
Neil Ferris, corporate director of place at City of York Council, said York is proving to be an attractive place for people to live and work post-Covid, adding the city is on track to gaining a larger and well qualified workforce.
"York has two universities and big opportunities for innovation around transport," he said. "Amazon has invested huge amounts across the country in these massive warehouses, but that's not what we're looking for in York.
"How do we grow without just chasing the money? We need to grow on a basis of sound economic, social, health and wellbeing outcomes."
Henri Murison, chief executive of Northern Powerhouse Partnership, said the presence of mining giant Anglo American, which is currently developing a huge fertiliser mine near Whitby, has unlocked significant opportunities for the region.
He said stimulating development on the peripheries of North Yorkshire is itself a growth opportunity.
But he warned: "Because connectivity is so poor, our economies are poorly inter related. We must improve that connectivity and we need to create an economic corridor between York and the most deprived parts of the patch."
Paul Anderson, partner at SPB, said: "We have strong performing elements in the Yorkshire economy, and it's about getting these different elements to work together to achieve our vision.
"We also have some very good universities here – they have a massive role to play."
Natalie Boswell, regional development director at Lloyds Bank, highlighted the importance of the tech cluster evolving around York and North Yorkshire and noted that a lot of agritech is being developed in this region.
"There's also a real opportunity for domestic and commercial building retrofitting, because so many of these properties are very energy inefficient at the moment," she said.
—————————————————————————————————————————————–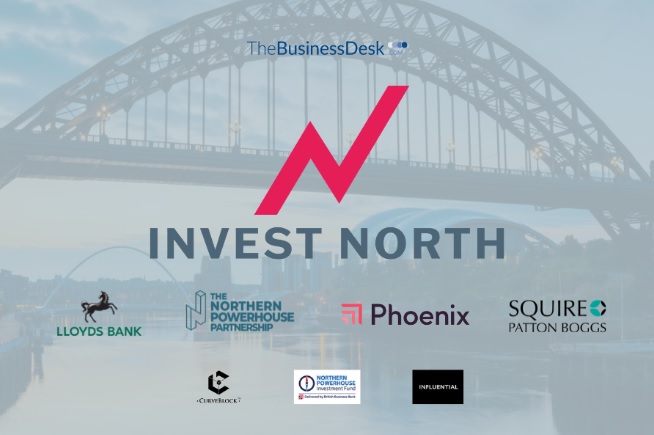 The North is full of investment opportunities and world-class economic strengths. Accelerating progress and unleashing its full potential can rebalance the national economy and change the lives of the people who live and work here.
Invest North is being led by TheBusinessDesk.com, in partnership with Northern Powerhouse Partnership, Squire Patton Boggs, Phoenix Group, and Lloyds Bank. It is also being supported by the Northern Powerhouse Investment Fund, Curveblock and Influential.
Through a series of round tables, research and interviews it will identify the investment opportunities and policy requirements that can make a significant difference to the economy of the North.
Visit investnorth.thebusinessdesk.com to find out more.