Vita Group reveals designs for its proposed First Street development

The first images of regeneration specialist Vita Group's Purpose Built Student Accommodation (PBSA) scheme in Manchester's First Street have been released.
The Alderley Edge-based developer is behind House of Social, alongside its proposed plans in the First Street masterplan at plot 10b.
House of Social is the student house re-imagined. Designed for second- and third-year students who have established friendship groups, each 'House' is centred around an open plan kitchen and lounge space, designed to bring housemates together with large ensuite bedrooms on either side.
Each room has been designed to provide the ultimate student room, including both casual study space and a more formal desk, plenty of storage space and its own ensuite bathroom. Some larger studio apartments are also available, each with its own small kitchen.
In total, the proposed First Street development will deliver 576 beds, with a mix of 76 six-bedroom clusters and 24 five-bedroom clusters. The proposal includes a provision for 86 affordable rooms, along with 24 studios designed to be accessible for residents with additional needs.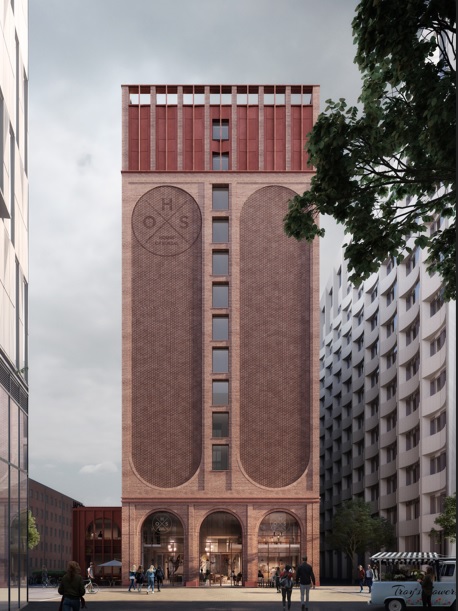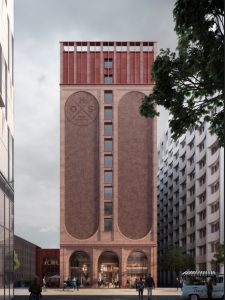 Complementing the student accommodation and the wider First Street masterplan, plans include an active ground floor food hall, creating approximately 1,304 sq m of commercial space, perfect for local independent food brands to build their business, it will offer around 400 covers and create approximately 30 front of house jobs if approved.
Max Bielby, chief operating officer for Vita Group, said: "We're delighted to bring forward these exciting new plans for our new student brand House of Social, adding to the First Street masterplan and complementing our neighbouring Vita Student offering.
"House of Social is the student house re-imagined, bringing students together at the most important time in their life and giving them the opportunity to make life long friends whilst excelling in their studies."