Alexander-Arnold gives global sports brand opening a kick-start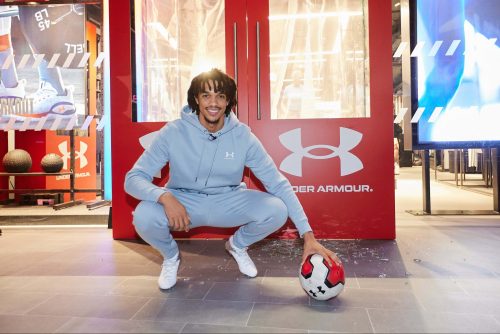 Global sports brand Under Armour has launched its first UK Brand House at the Liverpool One retail centre.
Under Armour athlete and Liverpool FC dead ball specialist Trent Alexander-Arnold took on the challenge of taking a free-kick to smash open the windows and officially launch the new store.
The launch event also saw football presenter Josh Denzel host a store Q&A session with Trent and youth football athletes from local Tiber Football Centre.
The new Brand House will offer connected fitting rooms with interactive screens installed as well as performance products across popular co-gender train and run collections such as RUSH, Iso-Chill, HOVR, and many more.
Trent Alexander-Arnold said: "I've been incredibly fortunate to play for my boyhood club throughout my career. For that reason, there's nothing I enjoy more than giving back to the community. As an Under Armour athlete, I'm able to do just that."
Kara Trent, managing director EMEA at Under Armour, said: "This latest store opening is a particularly exciting one for Under Armour, living up to our promise of delivering products that make athletes better.
"Liverpool is a hub of sporting excellence, serving the region and beyond, so we're delighted that our new Brand House will enable us to meet ever-increasing consumer demand in this area. It will allow us to fulfil our obsession with levelling up these athletes – fuelling their journey every step of the way."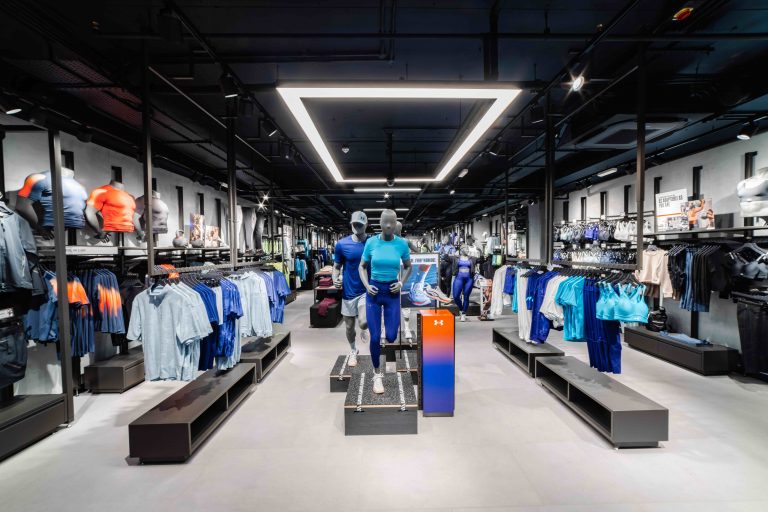 Rob Deacon, senior asset manager with Liverpool One owner Grosvenor, said: "Having Under Armour not only launch their first UK Brand House at the destination, but also showcase their new concept design here, is a fantastic marker of confidence for Liverpool One.
"We are a thriving and dynamic destination which never sits still, and I think this reflects perfectly in the Under Armour brand. Their store opening is another exciting moment for the scheme and we're confident Under Armour Liverpool One will be a huge success."