Harnessing the energy for transformational investment in Cheshire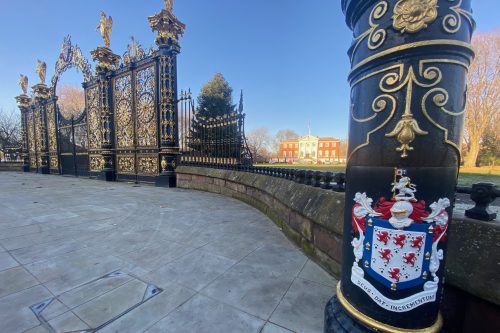 Warrington's rugby league team has historically been known as "the Wire", before Super League branded them as the Wolves, on account of the town's industrial heritage which used to see huge coils of steel wire leave northern Cheshire and be exported around the world.
Today, its economic prospects resemble a coiled spring, ready to harness its energy and influence the world once more.
But the sub-region, that sits between the mayoral regions of Liverpool and Greater Manchester, is also aware that it needs decisions to be made by people outside of the county to make the most of the opportunities within its grasp, an Invest North Cheshire and Warrington round table heard.
"There is an appetite for long term transformational investment from the private sector," said Warrington Borough Council's director of growth, Steve Park.
"But that private sector needs some assurance of sustainable infrastructure investment from government, from devolved government, from local government, in order for it to get its investments through its investments committee. We don't have that."
"I do think that we are in a position where we can truly unleash the power of the Northern economy, if the sub-regional governance can get itself into a position of parity, so that they can between them provide that northern infrastructure – such as northern powerhouse rail, clean transportation – so the industry can invest in the long term because they know that the infrastructure investments is equally long term."
The council's chief executive Steve Broomhead, who was the high-profile leader of the Warrington-based North West Development Agency before austerity's bonfire of the quangos, has sought to provide that voice and influence while devolution discussions have struggled to inch forward.
He said: "We work really hard with Government to make sure the Warrington and Cheshire voice is heard. We've been really blessed over the last 10 years to have really good working relationships with our LEP, and we've been able to get our voice and our issues heard in Whitehall. But we've also worked well, in our own ways, with civil servants, with our MPs to make sure our agendas are well publicised.
"In terms of devolution, we've been working through plans for a devolution deal for Cheshire and Warrington across the three councils – Cheshire West, Cheshire East and Warrington. We've had conversations with Government about the price and the prize. So the price is to have an elected mayor. But of course the prize is you get additional resources devolved from government, you get additional powers. But we're still at the conversation stage and obviously we're learning from other people's experiences."
Two industrial sectors – one established, one emerging – offer long-term growth prospects.
Warrington is home to one of the UK's largest, and arguably most low-profile, nuclear clusters.
"The nuclear sector for us is probably the best kept secret in the country," said Stephen Fitzsimons, Warrington and Co. "We've got all the big players at Birchwood Park, which we own.
"However, government seems to often forget the fact that they are there so we need to build on that, particularly for net zero and make sure that we are at the forefront of any funding and any projects in the future. We need to shout louder about the nuclear sector at Birchwood Park."
To the West of the county is Stanlow refinery, the hub for HyNet North West – an innovative low carbon and hydrogen energy project that will unlock a low carbon economy for the North West and North Wales.
Hydrogen will be manufactured at the Stanlow Manufacturing Complex, transported by underground pipelines and stored in repurposed salt caverns around Northwich, ready for when energy is needed.
"It's a big ambition, it's a big project and a multibillion-pound investment, to transform the energy system of the North West focused primarily on industry," said Progressive Energy's John Egan, who is regional lead on HyNet.
"I'm passionate about the HyNet project and it is something we can get on and do. It's one of the UK's leading projects, but we actually do need to take it to that next stage of starting to put shovels in the ground and make it happen."
Cheshire and Warrington LEP chief executive Philip Cox is excited about the potential of HyNet, and the role it can play in a £30bn programme to create a net zero industrial cluster.
"HyNet is a big part, but it is only a part, of the ambition to completely decarbonise the industrial cluster that sits predominantly on the south side of the River Mersey.
"There are actually two value for money routes that take us to a net zero industrial cluster. One is actually very, very heavily dependent on hydrogen, and there is another, more mixed solution. The fact that we've got two routes makes it robust."
---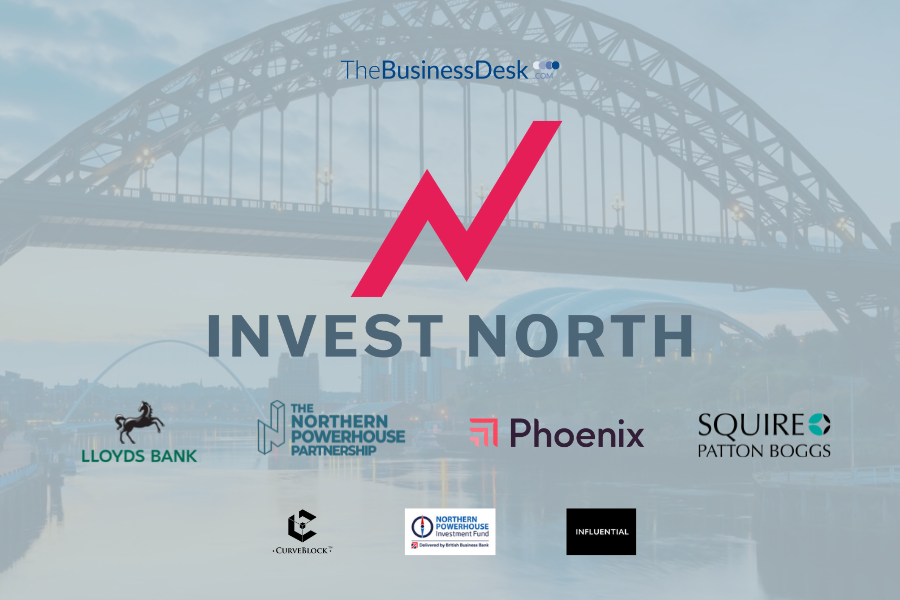 The North is full of investment opportunities and world-class economic strengths. Accelerating progress and unleashing its full potential can rebalance the national economy and change the lives of the people who live and work here.
Invest North is being led by TheBusinessDesk.com, in partnership with Northern Powerhouse Partnership, Squire Patton Boggs, Phoenix Group, and Lloyds Bank. It is also being supported by the Northern Powerhouse Investment Fund, Curveblock and Influential.
Through a series of round tables, research and interviews it will identify the investment opportunities and policy requirements that can make a significant difference to the economy of the North.
Visit investnorth.thebusinessdesk.com to find out more.