Tech sector sweats as Silicon Valley Bank rescued by HSBC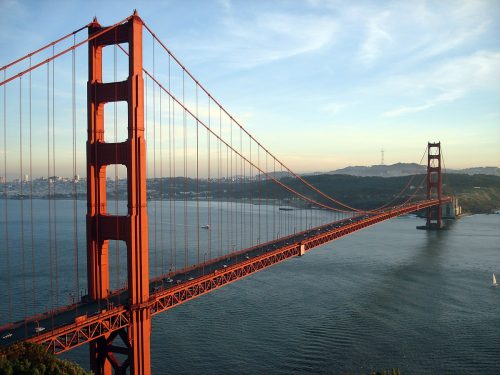 Tech businesses banked by Silicon Valley Bank have had an anxious weekend waiting for a government response to the collapse of the US based bank.
HSBC has confirmed it has bought the bank which the Bank of England, which regulates the banking sector, placed into a "Bank Insolvency Procedure" on Friday.
SVB UK had loans of around £5.5bn and deposits of around £6.7bn and for the financial year ending 31 December 2022, recorded a profit before tax of £88m. SVB UK's tangible equity is expected to be around £1.4bn.
Final calculation of the gain arising from the acquisition will be provided in due course. The assets and liabilities of the parent companies of SVB UK are excluded from the transaction which completes immediately and has been funded from existing HSBC resources.
A government statement said: "Customers of SVB UK will be able to access their deposits and banking services as normal from today.
"This transaction has been facilitated by the Bank of England, in consultation with the Treasury, using powers granted by the Banking Act 2009.  No taxpayer money is involved, and customer deposits have been protected."
Chancellor Jeremy Hunt said: "The UK's tech sector is genuinely world-leading and of huge importance to the British economy, supporting hundreds of thousands of jobs. I said yesterday that we would look after our tech sector, and we have worked urgently to deliver on that promise and find a solution that will provide SVB UK's customers with confidence.
"Today the government and the Bank of England have facilitated a private sale of Silicon Valley Bank UK; this ensures customer deposits are protected and can bank as normal, with no taxpayer support. I am pleased we have reached a resolution in such short order.
"HSBC is Europe's largest bank, and SVB UK customers should feel reassured by the strength, safety and security that brings them."
Dom Hallas, executive director of Coadec, a lobby group representing UK-based tech companies, who is close to the discussions, said: "There will be lots of detail still to come but this will be a huge relief for startups across the country. The Government deserves huge credit from the very top, to HM Treasury who understood the challenge and gripped it, to the huge number of civil servants who have likely not slept since Friday. It's glib to say it – but there are hundreds of founders around the country who will thank you for your work."
The story unfolded over the weekend. The BBC reported on Sunday night that a bid had been submitted to the Treasury from a consortium of banks led by the Bank of England to acquire SVB in the UK. Barclays are also said to be considering a bid too, as well as interest from a Middle Eastern entity.
Chancellor Jeremy Hunt, the Financial Conduct Authority and the Bank of England worked on a rescue package designed to save deposits and rebank any lending facilities in order to safeguard the finances of UK tech companies.
Speaking on the BBC's Sunday Politics programme with Laura Kuenssberg, Hunt said: "We want to find a way that minimises — or if we possibly can — avoids all losses to these incredibly promising companies."
On Sunday the UK Treasury attempted to further reassure the tech sector by saying discussions between the Governor of the Bank of England, the Prime Minister and the Chancellor took place over the weekend. "The government is working at pace on a solution to avoid or minimise damage to some of our most promising companies in the UK and we will bring forward immediate plans to ensure the short term operational and cashflow needs of Silicon Valley Bank UK customers are able to be met."
Regionally, it is understood that there are 79 tech companies in the North West with SVBUK relationships.
Katie Gallagher, managing director of Manchester Digital, and chair of the UK Tech Cluster Group, told TheBusinessDesk.com on Sunday: "The SVBUK collapse is hugely worrying for the tech sector and according to a letter from founders to the chancellor, there are potentially 10,000 jobs at risk. It is encouraging that the government is treating this seriously and working to find a swift solution but  time really is of the essence and a plan needs to be in place on Monday. Manchester Digital are working to understand how many of the region's tech businesses will be impacted and how we can work with partners to support them." 
SVB has been a keen supporter of tech initiatives in the region, including Manchester Angels which has aimed to connect the start-up community with experienced entrepreneurs and alongside investor partners Praetura Ventures, Northern Gritstone and Octopus Ventures.
The collapse will be a massive challenge for respected local chief Richard Faulkner, who was appointed in July 2018 to great fanfare and with a strong pedigree in the regional banking market. His testimonials include an endorsement from THG's founder Matt Moulding: "Richard plays a key role in managing THG's banking needs, which he has done for almost 10 years of our 12 year history."
THG issued a market statement saying it had no exposure, as did Evgen Pharma, while Yourgene said the collapse had "no immediate material impact".
Local deals include in 2021 backing Altrincham-based cloud company, Matillion, which secured $100m in Series D funding led by Lightspeed Venture Partners, an American venture capital firm with debt financing from SVB UK branch.
Last year Manchester tech firm AppLearn secured funding from SVB and the Northern Powerhouse Investment Fund (npif) to scale its international reach.