A Budget for big business – disappointment as detail sinks in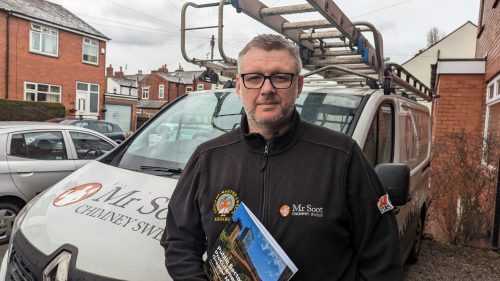 Small and medium sized businesses have reacted with disappointment at yesterday's Budget saying it will provide little cheer for most small businesses, with a big omission around energy support and nothing on tax reform to help inflation hit small firms struggling to stay under VAT thresholds. 
Lobby group the Federation of Small Business in the North West, which proved a powerful advocate for 'white van man' in the campaign against a Clean Air Zone, had urged the Chancellor to revisit plans announced in January to all but end support for small businesses around energy costs, and had also campaigned for VAT thresholds to be lifted from £85k to over a £100k to boost growth.
But there was anger that the Budget addressed neither, but offered a slew of measures to help larger firms and called the lack of support for small businesses 'glaring'.
FSB Area Leader for Greater Manchester, David Sudworth, said: "Today's Budget will leave many feeling short-changed. Budgets are about tough choices, and with today's £billions being allocated to big businesses and households, 5.5 million small businesses and the 16 million people who work for them will be wondering why the choice has been made to overlook them.
"We've got a Budget that on energy helps households, but not small firms. On business taxes, it spends £27bn extra on big businesses, arguing that small businesses are already catered for. Trickledown economics won't cut it.
"Some of the smaller measures announced will also benefit certain sectors of the economy. The increase in draught relief will also go a long way to helping pubs. The fuel duty freeze is a result of FSB's campaigning and the springboard small firms need to help navigate the difficult roads ahead. This will save them money and provide some breathing space, allowing them to focus on growth. Our trades type businesses will welcome this.
"While there are some positive words in today's Budget, the Government's lack of support for small firms in critical areas is glaring. The Chancellor stressed the UK is one of the best places to do business and we'll avoid a technical recession this year – but small businesses need more ambition and more focus.
"It's high time the Government put small firms at the top of the agenda and lend them the necessary support on the path to economic recovery."
Jane Parry, managing partner and head of tax, at Blackburn and Bury-based PM+M said the Budget has only gone a small way to really addressing problems facing most businesses.
"For larger businesses, the surprise announcement that full expensing for capital investment in technology, plant and equipment will come in from 1 April was welcome.  For smaller businesses whose capital expenditure falls within the current £1m annual investment allowance, this will be irrelevant," she said.
"It feels like the chancellor has missed the opportunity to really revitalise the R&D Tax credits regime into more of a real time system which incentivises and facilitates world class R&D by UK businesses.  Instead, we've got a watered-down version of the old regime, with less benefits to the cutting edge SME's which are driving innovation in our region.
"The Government is facing some tough challenges, but this Budget has only gone a small way to addressing them and the real needs of businesses are still largely being ignored," she said.
Subrahmaniam Krishnan-Harihara, head of research at Greater Manchester Chamber of Commerce, said the new scheme allowing full expensing of eligible capital spend will be welcome as it encourages business investment however he was disappointed over lack of action on energy bills.
"The situation for businesses' energy prices remains that support will end shortly piling more cost pressures on many firms."