City round-up: Evgen Pharma; Sosandar; United Utilities; OTAQ

Evgen Pharma, the Cheshire-based clinical stage drug development company, will provide an update on anti-tumour trials at an event in Lugano, Switzerland, next week.
The trials are from its partnership with Prof Francesco Marampon, Department of Radiotherapy, Sapienza University of Rome, in collaboration with Dr Simona Camero of Prof Francesca Megiorni's research group.
The scientific work evaluates, for the first time, the anti-tumour activity of Evgen's SFX-01 in two preclinical cellular models of rhabdomyosarcoma (RMS) tumours, the most frequent soft tissue sarcoma in childhood. This disease is mostly diagnosed in children under 10 years old.
The in vitro data showed that SFX-01 reduced tumour cell growth by inducing G2 cell cycle arrest and triggering early-apoptosis (cell death). In addition, SFX-01 was shown to be effective both as a single agent and in combination with radiotherapy where it was found to be synergistic – it created a more positive outcome than would be expected by simply adding the two agents together.
The results also showed that SFX-01 was able to reduce tumour cell growth in clinically relevant radioresistant RMS cells, drastically inhibiting the formation of cancer stem cell-derived tumourspheres (rabdospheres).
Dr Huw Jones, Evgen CEO, said: "The collaboration with Prof Marampon's group is giving us further insight into the mechanisms by which SFX-01 exerts its anti-tumour effects and its potential for use alongside radiotherapy. We are particularly interested to see the effects on radioresistant cells since resistance to radiotherapy is a significant challenge for treatment in metastatic disease. If these findings translate to the clinic, SFX-01 could be highly impactful for patients with this hard to treat disease."
Prof Marampon, lead investigator, said: "Based on previous promising data with SFX-01, we will be looking to understand the effects of SFX-01 as a potential radiosensitiser for cancer patients. The ultimate aim is to improve the impact of radiotherapy and facilitate recovery."
SFX-01 is a patented composition of synthetic sulforaphane and alpha-cyclodextrin. The company has already completed three trials in patients, including a positive open label trial in metastatic breast cancer using the prototype capsule formulation.
::
Sosandar, the Wilmslow-based online women's fashion brand, has revealed that non-executive director, Nick Mustoe, will become non-executive chairman with immediate effect, on an interim basis, until a permanent chairman is appointed.
It followed the announcement by the company on February 6, of the death of its previous non-executive chairman, Bill Murray.
Mr Mustoe said: "While it is in incredibly sad circumstances that I take this role, as Bill was a fantastic chairman and has left a lasting legacy to the business, I am proud to have been appointed as interim non-executive chairman.
"I look forward to working with Ali, Julie, Steve and the rest of the board as the group continues to move forward on its journey to become one of the largest womenswear brands globally."
::
North West water and wastewater group, United Utilities, said chief executive, Steve Mogford, will leave the Warrington-based organisation at the end of this month.
United Utilities announced on April 27, 2022, that Mr Mogford intended to retire in this year, along with the appointment of Louise Beardmore as CEO designate.
The goup said he will step down from the boards of United Utilities Group PLC and United Utilities Water Limited on March 31, when Louise will become CEO.
Sir David Higgins, chair of the United Utilities board, said: "It has been a privilege to work with Steve, who has been CEO since 2011.
"On behalf of the board, I wish to express my sincere thanks to him for the extensive improvements he has overseen in the performance of the business during his tenure as CEO, along with a number of key projects, in particular, the successful delivery of the West Cumbria Project providing customers in the region with a new resilient water supply.
"Steve has driven forward the group's strategy and improved engagement with all our stakeholders. He has made a huge contribution to United Utilities and we wish him well for the future."
::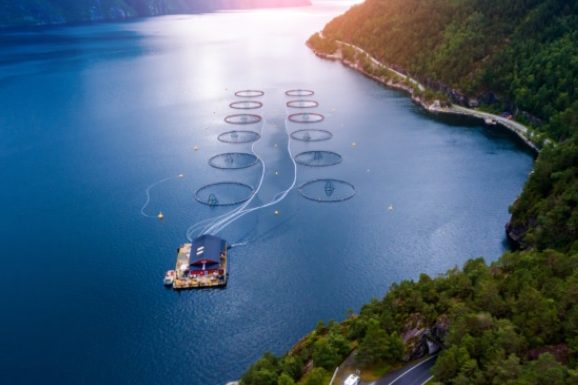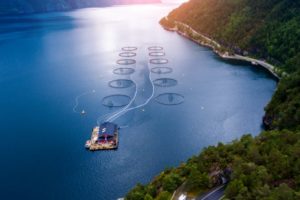 OTAQ, the Lancaster-based marine technology group, said Malcolm Pye will resign from its board with effect from March 31, 2023. He joined the board in February 2021 as an independent non-executive director serving on both the remuneration and nomination committees.
CEO, Phil Newby, said: "On behalf of the entire board, I would like to sincerely thank Malcolm for his work and invaluable advice, particularly in relation to the aquaculture industries we are targeting, whilst retaining an independence that helps deliver the strong corporate governance required by our shareholders."
Malcolm Pye said: "I have thoroughly enjoyed my time on the board of OTAQ participating in the evolving strategy of the company as it targets new markets.
"I believe that I depart the business with many exciting opportunities ahead with strong management and an experienced board so that it is well placed for the next stage of its development."