North West business briefs: First Bus; Coral Products; Cheshire & Warrington LEP; Plus Dane; Fair Employment Charter; Ten Locks

Bus company First Manchester has begun the trial of a fully electric bus on the Oldham network.
It will be the first time its customers have been able to travel on a zero emission bus and is part of planning and investigation by the operator to prepare for the full electrification of its Wallshaw Street depot in the future.
And First Manchester has chosen to partner with a local manufacturer for the demonstration bus. Rochdale-based Mellor is providing its Sigma 10 single-decker model which is capable of carrying 70 passengers. The trial will operate from 9:40-15:40 on the 425 Oldham-Holts and 57 Oldham-Rushcroft services for two weeks. The bus has a range of between 175-210 miles, so will be capable of operating on the Oldham routes all day from a single overnight charge.
Rob Hughes, operations director of First Manchester, said: "This is an important step in our learning and use of all-electric buses as we prepare for the transition of our fleet here in Oldham away from diesel vehicles. The trial will give us valuable insight into daily running, operational performance and charging requirements of electric buses. We will also be gaining feedback from customers on their experience of zero emission travel and its benefits including improved air quality and quieter streets that will come with the introduction of electric buses to our fleet."
Jane Dransfield, of Mellor, said: "It's a pleasure to be working with First Manchester to provide Oldham with its first zero-emissions bus. As a local bus builder, we're showcasing to passengers that the North West is a home of innovation and that we're continuing the legacy of vehicle manufacturing in the area. We're excited to see First's customers enjoying many zero emissions miles onboard our Sigma 10 and wish the team well with their maiden electric vehicle trial."
::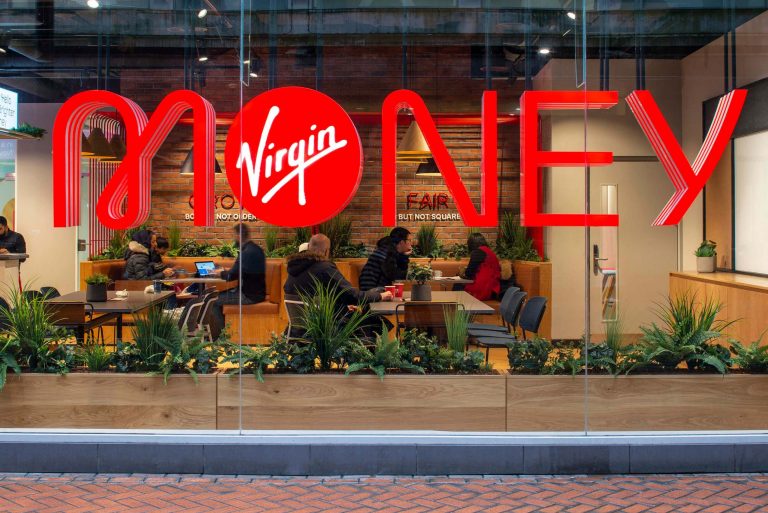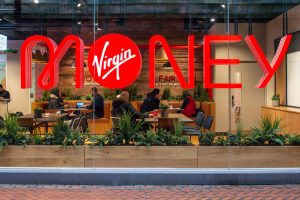 Manchester-based plastics specialist, Coral Products, has entered a new improved banking facility with Virgin Money which gives the group a banking facility of £10.35m comprising £7.35m for invoice financing and £3m for trade financing.
In addition, the group has re-mortgaged the freehold buildings acquired with Film & Foil Solutions and Alma Products for a combined £2.1m which, after repaying existing mortgages improves the group's working capital position by around £1.4m. The group has also been pre-approved for up to £1.5m of asset finance to fund future capital projects. The Browne Jacobson banking team Manchester – Graham Ball, Melanie Hilton and Mateusz Partyka – acted on the deal for Virgin Money.
Coral executive chairman, Joe Grimmond, said: "Money has shown great flexibility in providing the improved facilities acknowledging our ambitions for the future growth of our business. Overall, these actions combined will further enhance the financial strength of the group."
Mark Preston, corporate director, Virgin Money Strategic Finance Team (North West England), said: "Coral is an exciting business which has delivered growth and innovation within the markets they operate.
"With these new banking facilities in place to support their growth ambitions, we are looking forward to working with the management team as they continue their exciting journey."
::
Hundreds more people will be able to sign up to Skills Bootcamps to help fast track them into jobs after Cheshire and Warrington Local Enterprise Partnership secured £1.2m government funding.
Skills Bootcamps offer flexible courses of up to 16 weeks, giving people the opportunity to build up sector-specific skills and fast track to a guaranteed interview, or equivalent, with a local employer. The Skills Bootcamps are free for all unemployed or self-employed people. For anyone in a job a small contribution from the employer will be required. Fifteen Skills Bootcamps embracing digital, technical, logistics and green sectors are already up and running across Cheshire and Warrington.
The specialist Skills Bootcamps cover a wide range of specialisms with courses ranging from the food industry and food hygiene to overhead line electrification in the railway industry – as well as crucial support around employability skills such as CV writing and interview techniques.
The new funding, part of the DfE's Wave 4 programme, which runs from April 1, 2023 to March 31, 2024 intends to train more than 350 people across Cheshire and Warrington, who might be looking to improve their skillsets and gain employment, or access new roles and opportunities with their current employer. The courses offer higher level technical skills of level 3-5 in covering Digital, Technical/Construction and the Green sectors but part of the funding will allow a new subject matter to be piloted.
Clare Hayward, Cheshire and Warrington LEP chair, said: "This programme is important to helping us ensure that our employers have the skilled workforce they need to thrive and grow. We're committed to creating the healthiest, most sustainable, inclusive and growing economy in the UK here in Cheshire and Warrington and filling skills gaps, such as in green tech or digital, both of which are crucial to making this happen."
::
Plus Dane Housing has been recognised as a good employer following its successful application to be included in Liverpool City Region Mayor Steve Rotheram's Fair Employment Charter.
Inclusion in the charter follows an intensive application process which looked at the housing association's social purpose, people practices, policies, procedures and equality, diversity and inclusion commitments. The success comes just a week after Plus Dane published its EDI action plan, on International Women's Day on March 8.
The Mayor's Fair Employment Charter encourages businesses to pay staff a real living wage, provide mental health support, encourage flexible working and engage with trade unions. Steve Rotheram said: "The Charter is about shining a light and promoting good employers who do the right thing – and we know that there are plenty of them in our region. I want our area to be known as the best place in the country to live, work or run a business – and the more businesses we can encourage to join us on this journey, the faster we can make that ambition a reality."
Mike Jones, policy and process manager for Plus Dane, said: "We are committed to being a welcoming, inclusive employer, and a social landlord who works with our communities to ensure everyone can thrive. We are really proud to be included in the Charter and it acts as a foundation towards us working towards becoming a truly diverse and inclusive housing association."
There are three levels of membership: Aspiring, Accredited and Ambassador. Plus Dane met the standards of the initiative at Aspiring level, which aims to reward, highlight, and acknowledge good employers in the Liverpool City Region.
::
A fair employment charter for Cheshire and Warrington is being explored by council and LEP leaders. The charter will promote fairer pay and a more diverse, engaged, and healthy workforce, as well as assisting with recruitment of good staff and other economic benefits such as increased productivity and profitability for business.
Initial consultation will shortly begin on the charter aimed at employers of all sizes, types and location within the region who will be supported and encouraged to be involved in the process. The charter would champion good practice as well as pointing to areas for improvement.
The region's Leaders Board, which includes, among others, the elected leaders of Cheshire East Council, Cheshire West and Chester Council and Warrington Borough Council and the Cheshire and Warrington LEP, have developed the vision for the charter, which would embrace a raft of areas including fair wages, working practices and recruitment, giving employees more of a voice, and removing barriers to employment including people with disabilities, young people and the over 50s.
The consultation will ask employers their views on implementation and possible different membership levels such as an entry level category as well as full membership. A series of in-person and online consultation events are planned to gather more feedback and establish if it is a feasible proposition and if there is an appetite for the scheme. The launch event takes place on Zoom on Monday, March 20 between 9am and 11am.
Speakers will include leader of Cheshire West and Chester Council, Cllr Louise Gittins, and the leader of Cheshire East Council, Cllr Sam Corcoran, and those attending will also hear from, and be able to put questions to, a range of speakers drawn from the public sector, private and voluntary sectors who will showcase good practice in fair employment.
::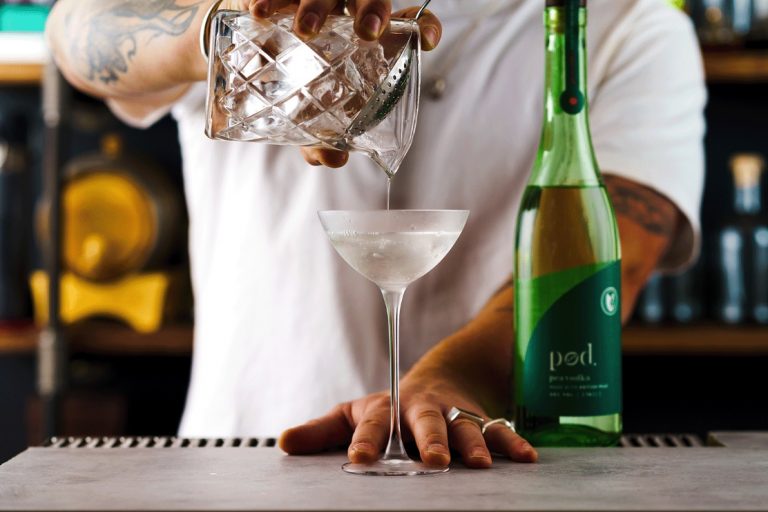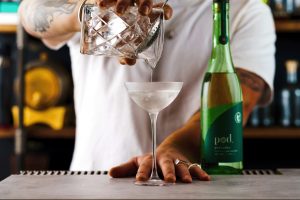 Manchester drinks firm, Ten Locks, is launching its first own spirit brand to the UK retail and bar sector this month with a fresh, flavourful climate positive vodka made with 100% British peas.
Inspired by mother nature, planet positive Pod Pea Vodka (40% abv) is made from peas and tastes like peas. With sweet, vegetal pea notes, a touch of citrus, light savoury tones and a silky finish, Pod intends to freshen up the category by offering a flavour forward Vodka.
Ten Locks says it will drive a new niche in the vodka category, which remains the biggest in the world with many new entrants similarly focusing on the flavour of the raw ingredient. Pod Pea Vodka has been developed to elevate cocktail making in the bar or at home – be it for premium quality cocktails enjoyed at the end of the week or dinner parties and supper clubs. It sits at the heart of classic serves and savoury, umami-led drinks.
Its arrival has already been welcomed by Hammonds of Knutsford, Selfridges and Master of Malt and it is also available on Amazon. In the bar sector, Birch, Hawksmoor and New World Trading Company venues across the UK have all shown interest in Pod, and it will be available to Manchester drinkers from spring in venues such as Schofield's, Blinker Bar, Exhibition, The Daisy, The Ivy and Flight Club.
Becky Davies, head of commercial at Ten Locks, said: "We launch Pod Pea Vodka confident we've prioritised taste, flavour, and an unwavering belief that excellent ingredients can be sourced right here in the UK. We're stepping out with a spirit that represents what Ten Locks stands for – a lively, truly modern drinks brand that raises the bar and inspires conversation while being tightly linked to our key brand pillars around positive change."