Kape eyes more acquisitions on back of strong profits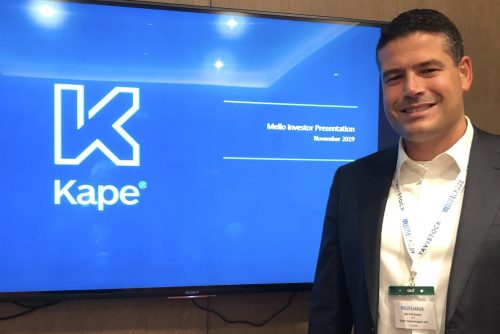 Kape Technologies, the AIM-listed Isle of Man-registered digital security and privacy software business, has posted its strongest performance to date in 2022, delivering profits of .
In February majority shareholder Unikmind, controlled by Israeli tycoon Teddy Sagi, made an offer to take the business private but the independent directors claim the offer undervalues the business. 
Chief executive Ido Erlichman said the business now has 7.4 million paying subscribers globally, up 12% from the previous year and is looking to acquire more businesses.
Kape secured revenues of $623.5 million (2021: $230.7 million), up 170.3% year-on-year or 18.9% organic growth on a proforma basis with recurring revenue contributing 86.8% (2021: c. 92% on a proforma basis).
Operating profit was up 161.6% to $100.1 million (2021: $38.3 million), while profit after tax rose 203.2% to $70.9 million (2021: $23.4 million)
"Looking ahead, we continue to focus on expanding and innovating, both through evolving our product portfolio to ensure we're responding to nascent sector trends, and through improving our operational efficiency to further accelerate the Group's organic growth," Erlichman said.
"Boosted by our capital raise, robust balance sheet and proven track record of acquiring and integrating businesses, we are well positioned to explore potential M&A opportunities in 2023 to complement the Group's organic growth, which is directly in line with our ambitious buy and build strategy."
In September 2022, the Company completed a significantly oversubscribed capital raise of £190.1 million. Secured modified debt facilities of $425.0 million in November 2022.