Manufacturing M&A deals in North West reached 10 year high in 2022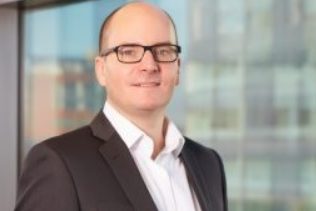 Mergers and acquisitions among North West-based manufacturing businesses reached a 10-year high in 2022.
Law firm, Irwin Mitchell, analysed Experian's Market IQ database and revealed that 163 North West manufacturing businesses were the target of M&A activity in 2022. This compares with 116 in 2021 and 112 in 2020.
According to the stats, deal volumes in the sector in 2022 were at the highest level in the past 10 years with the average activity level between 2013 and 2021 standing at 133.
In 2022, most manufacturing related transactions (67%) were categorised as acquisitions while less than two per cent of deals were restructuring transactions, compared with nine per cent in 2020.
Analysis showed that overseas bidders continue to have a big impact on UK M&A in the manufacturing sector. Last year 29% of deals with a North West-based target business involved an overseas bidder, with the US being the most active, accounting for seven per cent of the cross-border deals into the region.
Private equity/venture capital played a big part in manufacturing-related deals in 2022 with 303 (22.6%) of transactions being backed in this way.
The figure in the North West was relatively low at just 12%. More than a third of deals (36%) in London were PE/VC backed. In the West Midlands, just 10% of manufacturing deals were backed by private equity/venture capital, while in Yorkshire the figure was 27%.
Adam Kaucher, corporate partner at Irwin Mitchell, said: "These figures certainly reflect how broad and resilient the manufacturing sector is in the North West.
"Although 2022 was a challenging year for the economy, there was a notable change in the type of transaction with restructuring-type deals reducing significantly and acquisitions becoming more prevalent.
"It's also clear that UK manufacturers are highly attractive to overseas buyers. We have seen strong interest from both overseas investment groups acquiring to hold, and global manufacturers seeking vertical integration and consolidation of market share."
He added: "Here at Irwin Mitchell we've seen deal flow in the sector continue to be strong and I am hopeful that 2023 will be strong, if not stronger, than 2022."