Pebble aims to make ripples in US promo market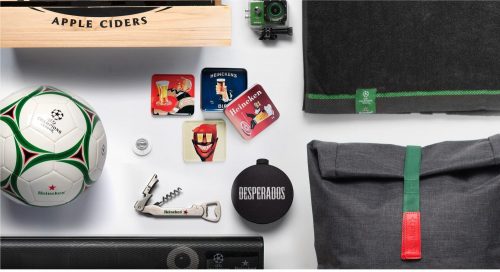 Promotional products company Pebble Group made £18m profit last year and is aiming to take on more American corporate clients after investment in its Software as a Service (SaaS) business, Facilsgroup. 
The company is also in the process of applying for its shares to be traded in the United States on the OTC Market's OTCQX trading platform, but is not seeking a fundraising.
Total group revenues increased by 16% on the prior year to £134.0m (FY 21: £115.1m) and adjusted EBITDA increased by 17% to £18.0m (FY 21: £15.4m).
Split into two businesses, Brand Addition and Facilisgroup, the The Trafford Park-headquartered business floated on AIM in December 2019 with a valuation of £175m. The business counts Heineken, the BBC, Google and Nespresso amongst its 70 prestigious clients.
The share price dipped to 71p in September 2020 as the pandemic hit revenues, but the healthy profits saw trading up yesterday by 7% to 116p.
The Facilisgroup side of the business is a SaaS business providing leading digital commerce technology to SME businesses in North America, which enables them to automate processes and workflow and provides ecommerce stores to their own customers, bringing material efficiency to their businesses.
The company said the growth and profitability of Facilisgroup was based on its technology with annual recurring revenue (ARR) in the year of £15.5m (2021: £12.2m) and EBITDA margins of 54%.
Brand Addition only provides promotional products under contract to major brands, with contracts valued in the millions of pounds with the products and services supplied being used for brand building, customer engagement and employee rewards. 
Brand Addition designs products and product ranges, hosts client-branded global web stores and provides international sourcing and distribution.
Brand Addition has a target list of c.800 global opportunities within their addressable market with currently 70 clients comprising 95% of last year's revenue of £117.4m.
The business is now aiming to retain major client contracts and maintain the high margins of 30%.
Chief executive Chris Lee, said: "In Facilisgroup and Brand Addition we have two differentiated and focused businesses with large addressable markets. We remain disciplined in our growth strategies and positive in the belief of achieving our aspirational goals."