North West business briefs: Grainger; Manchester Building Society; Networx3 UAV; Bowker; R3; Grant Thornton

Grainger, a provider of private rental homes, is supporting residents during the month of Ramadan, by providing 'out of hours' access to pray and break their fast, as a community.
Throughout the period of Ramadan – March 22-April 21 – Grainger will be extending the operating hours of private dining rooms, communal kitchens and co-working spaces at its Manchester developments, Clippers Quay and The Filaments, plus numerous other developments across the UK.
Normally available to residents between the hours of 08:00-22:00, Grainger is increasing access to communal spaces to 24 hours, to provide residents with safe spaces, away from their own apartment, to pray and break their fast in the company of others.
Additional support from the on-site resident services team and security will be on hand to ensure residents can book and access the spaces, outside standard operating hours. Family members and friends who live outside the developments are also welcome to join, enabling residents to meet with loved ones and enjoy traditional Iftar celebrations together.
Grainger said it is committed to providing diverse and inclusive environments for residents and colleagues and aims to support the faith and beliefs of all residents and to recognise the commitments made throughout Ramadan. Fatma Azakli, general manager for Grainger's London cluster, said "At Grainger, we operate an inclusive community where all our residents feel comfortable and welcomed.
"At each of our developments, we aim to create a community environment, and we hope by extending the hours of our private areas, we can provide a safe space for our residents where they can practice and share their faith together as one community."
::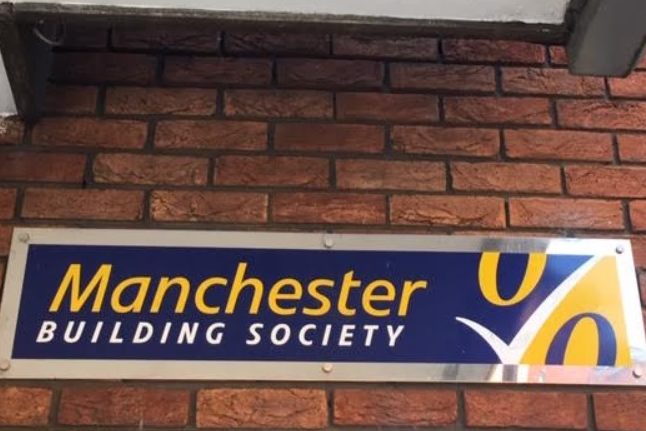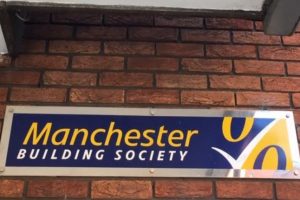 Manchester Building Society said it has entered into a legally binding agreement to merge with Newcastle Building Society, by way of an Instrument of Transfer of Manchester's engagements to Newcastle.
The merger, which remains subject to confirmation by the Prudential Regulation Authority (PRA), will be conducted in accordance with the process set out in the Building Societies Act 1986. If the PRA confirms the merger, it is expected to become effective on July 1, 2023.
A Merger Notification Statement with further details of the merger will be sent to all eligible members of Manchester by the second week of April 2023.
The Newcastle board said it looks forward to welcoming the members of Manchester as full members of Newcastle subject to the PRA confirming the merger.
Manchester Building Society revealed on August 8 last year that it was in talks regarding a possible takeover by Newcastle having entered into an exclusivity agreement with the Newcastle business. Manchester Building Society has approximately 11,000 members and no branches. As at December 31, 2022, it had total assets of £178.269m.
::
High-flying graduate recruit Olivia Cambridge has become one of the youngest female commercial drone pilots in the UK.
The 23-year-old from Burnley qualified after an 18-month training programme and on-the-job mentoring at Networx3 UAV. She joins Networx3 UAV commercial director Caroline Earnshaw, also a commercial drone pilot, on the roster for client work – from inspecting oil pipelines to surveying wind farms.
Olivia joined the firm after completing her photography degree at Falmouth University in 2020. She said: "It's completely different to my work as a photographer but you can still be really creative when you fly a drone – it's a whole new world. There's a lot to it – you don't just stick a drone up in the air and hope for the best because you need to know all about different airspaces, where you can and can't fly and weather conditions etc. A lot of thought goes into flying a drone before you actually fly a drone."
One of Olivia's first jobs was capturing the magic of steam at award-winning Embsay & Bolton Abbey Steam Railway, which runs through the heart of the Yorkshire Dales. She deployed Networx3 UAV's drone technology to capture video of the 134-year-old preserved railway line from the air.
Olivia and Caroline are part of a small but growing cohort of women pilots using their flying skills in the business, media and humanitarian sectors. The trailblazing duo are part of a six-strong team of commercial drone pilots at Networx3 UAV which uses the company's fleet of six drones to survey land, protect people by inspecting potentially hazardous terrain, provide ecology reports and complete security sweeps.
::
The Bowker BMW and MINI centres in Blackburn and Preston are leading the charge for environmentally-friendly business in Lancashire by installing 1,600 new solar panels on its dealership roof.
The move will allow the car centre to generate a quarter of its electricity needs from solar energy. It will also help reduce its carbon footprint by saving 130 tonnes of carbon emissions. The Blackburn dealership installed 210 solar panels in 2012, the first car dealership in Lancashire to embrace solar energy. Predictions estimated that the panels would save £420,000 over 25 years and reduce CO2 emissions by 500 tonnes.
Bowker Motor Group director, Chris Eccles, said: "We're excited to begin work on this project. The first 200-or-so panels we installed back in 2012 have saved us money and reduced our emissions. This latest investment will reduce our carbon footprint even more. We want to lead the way in environmentally-friendly business."
Burnley firm, Low Carbon Energy in Burnley, is installing the new panels. It has recently completed the UK's largest SolarEdge project, a 2.7MW system for boohoo in Burnley, and a 1.7MW solar energy project for the NHS.
Gerard Ennis, managing director at Low Carbon Energy, said: "It's great to see a local business like Bowker BMW leading the way in sustainable energy. By embracing solar power, they're reducing their carbon footprint and taking control of their energy needs. We're thrilled to be part of this project and excited to see its impact on the local community."
::
A rise in the number of new businesses being set up could herald a bumper year ahead for the North West's start-up community, according to the insolvency and restructuring trade body R3.
R3's research reveals that 13,613 new businesses were created in the region in the first two months of 2023 – 13% more than in the same period last year. The figures, which are based on data from Creditsafe, show that in both January and February, the rate of business creation was higher than in any month in the past year except March 2022. The North West had more start-ups than any other region except London and East Anglia.
R3's North West chair, Fran Henshaw, who is also head of corporate recovery and insolvency at Beever and Struthers, said: "These figures are good news for the North West. New businesses are important as they drive innovation and productivity and replace those which have gone out of business.
"This is particularly relevant now as in the past year or two there has been an increase in the number of companies closing down voluntarily, perhaps due to the impact of the pandemic, rises in energy, transport and other costs or their inability to adapt to market changes. Over 74,600 new businesses were created in the North West in 2022. While market conditions remain challenging, 2023 has got off to a good start and we could be on course to beat that number in the year ahead.
"While it is a difficult time to start a business, but firms founded during a downturn often turn out to be more agile and resilient than those set up when the economy is booming."
::
Grant Thornton UK's corporate finance team in the North West has advised on two tech-enabled deals in as many weeks in Liverpool City Region, as the firm notes that the challenging market conditions is not drying up interest in regional, quality, tech-enabled assets.
In early March, the Grant Thornton team led the sale of advised on the sale of two Liverpool City Region-based businesses, including 'digital first' debt recovery and credit management services provider Ardent Credit Services and the sale of artificial intelligence-based talent analytics platform Horsefly.
Subject to FCA approval, Ardent will add 26 years' expertise and experience to the new owner Phillips & Cohen Associates (PCA) in the UK collections industry. Ardent's technology allows its clients to choose the most appropriate channels through which to interact. Meanwhile, Horsefly, which enables AI-based HR decision making, has secured investment from mid-market private equity investor LDC, after Mercia, via the North West Fund for Venture Capital, successfully exited the business.
Its subscription-based software as a service (SaaS) platform gathers and aggregates real-time data on labour markets from 60 countries, creating insight into business-critical issues such as global talent sourcing, onboarding, diversity and inclusion, rewards and benefit benchmarking, and workforce development and planning.
Chris Ryan, corporate finance transaction lead for Grant Thornton in Liverpool, said: "Given the last half year of economic and political uncertainty, it is a testament to the quality businesses within the Liverpool City Region and right across the North West, that transactions are showing little sign of slowing down. Liverpool City Region has a growing reputation for creating quality, tech-enabled businesses and Horsefly and Arden Credit Services are prime examples."