Launch of Esports centre hailed a 'game changer' for Liverpool One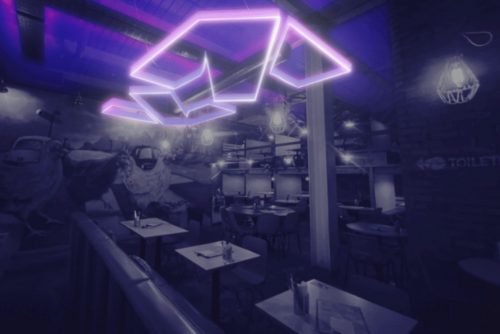 Grosvenor, the owner of the Liverpool One retail centre, has revealed that competitive-socialising Esports concept, Level Tap, is to launch a new 6,500 sq ft concept in Stanley Buildings, Hanover Street, marking a city debut for a standalone Esports site.
Providing an interactive, experience-led venue for gaming and Esports spectating, Level Tap's debut site will host and broadcast live events from around the world.
Due to open early May, Level Tap Liverpool One will be the brand's debut bricks-and-mortar site, as well as the city's first competitive gaming venue.
Level Tap's games library will cater for a wide range of gamers and host a variety of competitive titles from all genres, from FPS, Sports and Racing to RPG's, Strategy and Party. The debut venue will feature eight console stations, all containing a Nintendo Switch and either a PS5 or an Xbox Series X, along with two racing simulators and 22 PCs.
Spanning two floors, Level Tap's mezzanine floor will be a base for streamers and competing teams broadcasting their gameplay onto projectors and TVs around the venue, while the lower level will house a lounge area, with bar and dining tables, as well as an 'arena' seating more than 100.
The new Level Tap Liverpool One venue will also serve a range of specially created gaming-themed cocktails, shakes, seltzers and draught and bottled beer, wine and soft drinks, as well as pizza slices, sides, snacks and sundaes.
Adam Rydings, Level Tap founder and a finance director for a publicly listed overseas Esports brand, said: "Liverpool is increasingly becoming a huge gaming centre, with a renowned status for games development.
"Combine this with Liverpool One's reputation as the city's central hub, home to a community of innovative F&B, retail and competitive socialising outlets, the new Hanover Street unit seemed the obvious choice in which to open our debut venue.
"Here, we're looking to create a home for those passionate about Esports and gaming, enabling them to play, watch and socialise together."
Rob Deacon, senior asset manager at Grosvenor, said: "Level Tap's exciting new concept is at the forefront of the growing Esports market, combining the gaming world, with a hospitality-led experience, so it makes sense to introduce such an innovative and relevant concept to Liverpool One, where we are committed to pushing the boundaries of leisure and active entertainment.
"We're excited to welcome the first dedicated Esports venue to Liverpool, a city which is widely regarded as the UK's most sociable."
Metis and Starka acted for Liverpool One, while Level Tap dealt direct.