Thirteen steps back, more giant leaps forward planned by Issa brothers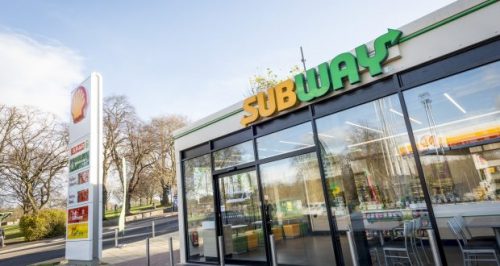 The Blackburn-based Issa brothers have offered to sell off 13 petrol stations in order to seal a deal by Asda to acquire 160 petrol stations and convenience stores from the Co-operative Group in a £600m deal.
In a filing the Competition and Markets Authority said: "Asda Stores Limited, Asda Group Limited, Mr Mohsin Issa, Mr Zuber Issa and TDR Capital LLP jointly offered undertakings to the CMA, which involve divesting 13 petrol filling stations with attached grocery stores. The CMA considers that there are reasonable grounds for believing that the undertakings offered by Asda Stores Limited, Asda Group Limited, Mr Mohsin Issa, Mr Zuber Issa and TDR Capital LLP, or a modified version of them, might be accepted by the CMA under the Enterprise Act 2002."
This latest twist in their remarkable growth story comes as the brothers have been linked with a full on merger between Asda and EuroGarages, and also for the brothers to acquire the $10bn valued Subway sandwich chain with the 37,000 restaurants across 100 different countries.
The brothers previously been running the rule over Caffe Nero and Boots.
At the weekend the Sunday Times reported that the brothers were keen to wrap up a merger of EG and Asda, structured as a takeover, in order to reduce borrowings across both highly leveraged businesses, with former M&S boss Lord Stuart Rose tipped to chair the giant retail group.
It also remains a possibility that the two businesses could be separated entirely in order for the wider ambitions in fast food retail to be fulfilled. EG owns one of the UK's largest KFC franchise holders and upmarket fast food business Leon.
A spokesman for EG declined to comment on the speculation when contacted by TheBusinessDesk.com.