The Scandinavian private equity player behind Hotter offer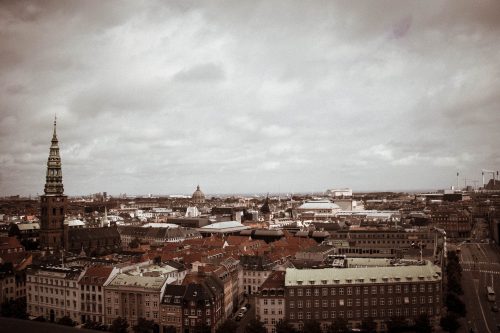 Verdane, a specialist growth equity investor based in Denmark and Sweden, has emerged as the financial power behind the audacious move yesterday for Unbound Group, the owners of shoe maker and reseller Hotter Shoes.
A spokesman for Unbound confirmed that the potential buyer is now performing due diligence and has until 25 April to make a formal offer. The business would then delist from the AIM junior market and operate as a private company.
The formal bid has been tabled by WoolOvers, a traditional British lifestyle brand which Verdane acquired in September 2021 as part of a portfolio it bought from Langholm Capital.
That deal also included Purity Soft Drinks which owns the Juice Burst and Firefly brands; and Lumene, a Nordic natural skincare and beauty brand. Taken together the portfolio boasted a "combined run-rate revenues and EBITDA of approximately EUR 155 million and EUR 14 million respectively".  
At the time of acquisition Verdane said it saw "great growth potential" in the three companies to support, invest in and build omni-channel consumer companies.
Verdane opened a London office in 2018 and intends to build on the acquisition of WoolOvers, Purity Soft Drinks and Lumene and continue to expand its operations in the UK.
There's an obvious crossover between the Hotter Shoes brand, the Unbound platform and the WoolOvers market, which target over 55s with quality footwear and clothing products. Unbound announced last year that 14 partner brands had joined its newly launched multi-brand platform.
Apparel brands joining the line-up are Rohan, Asquith of London, Boody, Noa Noa, Part Two, Kaffe, Soaked in Luxury, Cream, and Lakeland Leather.
While in footwear, the brands are Birkenstock, Muck Boots, Geox, Skechers, and Hush Puppies.
That pipeline would prove attractive to WoolOvers, who made pre-tax profits of £2.49m on sales of £57.68m last year.
Founded in 1989, WoolOvers is a British lifestyle brand, designing and selling quality natural knitwear in the U.K., U.S., Germany, and Australia. In 2020, the company acquired Pure Collection and operates both brands in parallel. Both of which have experienced substantial growth in the past 12 months. Verdane said it would support WoolOvers in the next phase of growth by strengthening the company's online capabilities, levering its loyal customer base to grow its product offering, and further drive geographical expansion.
Mike Lester, chief executive of WoolOvers, said at the time: "The last couple of years have been busy for WoolOvers, as we continued to grow as an apparel and footwear brand, and we are thankful to Langholm for helping us reach our current stage of growth. We are excited to be partnering with an investor like Verdane that has significant experience supporting consumer and lifestyle brands. Our team is looking to make the most of a dynamic and expanding market, and I believe that we are well-positioned to do so as we enter this partnership."
Like Hotter, WoolOvers also sells shoes, and looking at the product range, they are aimed at similar age demographic. 
As part of its Verdane Capital strategy, Verdane has a mandate of acquiring portfolios of companies having completed 45 portfolio acquisitions since 2003. Its mission statement claims: "Our belief in the transformative power of private equity to change the future for both people and the planet is embedded in Verdane's cultural DNA."
Verdane also bought a portfolio from Eden Ventures in 2020, which included the Bristol-based retail software company Brightpearl. 
The investments in Lumene, WoolOvers and Purity were made by the Verdane Capital X fund, which closed at SEK 6 billion (Swedish Krona) in February 2019.