No more deals for Strix as debts soar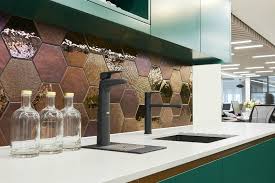 Strix, the Isle of Man based kettle control company has reported a drop in revenue and profits due to "a period of uncertainty across a number of Strix's key export markets".
Revenue decreased 10 per cent to £106.9m which hit EBITDA, which decreased by 20.7% to £32.1m. 
Debt also increased by £51m to £87.4m due to the costs involved in the acquisition of Australian mixer tap business Billi for £38.9m in cash which the board expects to propel Strix to "a new growth phase".
The transaction was funded through a £13.0m equity raise and debt refinance.
Billi is a leading brand in Australia for the supply of premium instant boiling, chilled and sparking filtered water systems which promises attractive margins and is highly cash generative.
The business has opened a head office in Wolverhampton and a showroom in Farringdon in central London.
Debt reduction and free cash flow is now a strategic priority. There will be no further mergers and acquisition activity or investment into new factory builds, with significantly reduced capex and working capital over the medium term. 
However, the business claims the acquisition of Billi has opened up new sales channels and that a new manufacturing facility in China is fully operational.
Mark Bartlett, chief executive, said there are some green shoots after "a period of uncertainty" as sales data in 2023 across key export markets shows a path to a return of growth.
"The successful integration of Billi will propel Strix into a new growth phase, further diversifying away from the core kettle controls business with strong potential for greater top line growth and improved margins going forward.
"Strix continues to implement a range of strategic initiatives to minimise the impact of the continued headwinds it is facing, which includes a functional streamlining programme and a focus on the reduction of inventory in order to maximise cash generation for the Group."