Manchester Utd first half revenues fall and pre-tax losses widen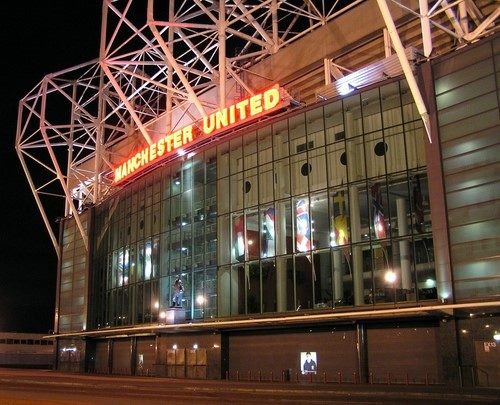 Manchester United reported a fall in interim revenues and deeper pre-tax losses today (March 30).
In the six months ended December 31, 2022, the Old Trafford Club achieved sales of £311m, compared with £311.9m the previous year.
The pre-tax loss of £25.115m was up from the £21.887m pre-tax loss the previous year, which included a £9.992m exceptional item.
For the full fiscal year 2023, the company reiterates its previous revenue guidance of £590m to £610m and its adjusted EBITDA guidance of £125m to £140m.
Non-current borrowings were £535.7m, compared with £477.1m the prior year.
Commercial revenues for the six month period rose by 29% to £166.1m. However, broadcasting revenues fell by 27.8% to £93.7m, and matchday revenues decreased by 4.1% to £51.2m.
In addition to non-current borrowings, the group maintains a revolving credit facility which varies based on seasonal flow of funds.
The outstanding balance of the revolving credit facility as of December 31, 2022, was £200m and total current borrowings including accrued interest payable was £206.2m. Based on the club's expected seasonal working capital cycle, it is anticipated that the club would be able to reduce the balance on the club's facilities to zero at June 30, 2023.
Record match attendance and match-by-match hospitality revenues were driven by strong pitch performance across all competitions – ticket sales for the current 2022/23 season have surpassed the record set in 2016/17 totalling a cumulative 2.3 million tickets sold.
The club reports continued exceptional demand for tickets, with more than 145,000 individuals currently on the season ticket waiting list.
Also, the club gained more than 3.5 million followers and generated more than 395 million digital interactions and 1.15 billion video views across all global social platforms in the second quarter.
The club is currently assessing bids from several parties in a potential sale, or investment process by its current owners, the Glazer family.
Highlights during the year so far include the men's first team winning the Carabao Cup for the sixth time on February 26, at Wembley, and progressing to the semi-final of the FA Cup. The team is also in the UEFA Europa League Quarter-finals.
The the women's team is currently in first place in the league and has advanced to the semi-finals of the Women's FA Cup.