Franchise Brands' £212m acquisition will extend European and North American reach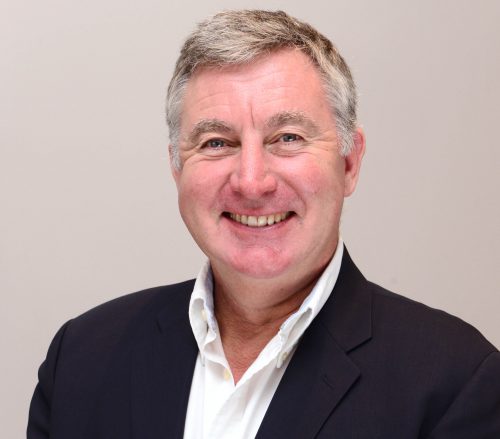 Macclesfield-based multi-brand franchise business, Franchise Brands, has agreed a £212m deal to buy Hydraulic Authority, the owner of Pirtek Europe, a European provider of on-site hydraulic hose replacement and associated services.
The deal, which will extend the group's reach into Europe and North America, comprises the £200m acquisition and £12.2m for cash, debt and working capital adjustments which will be funded by new bank debt facilities of £110 million and a minimum of £110m in equity issued by the company.
The equity issue will consist of consideration shares up to £18.85m, a subscription with Pirtek management and employees of approximately £4.8m and a placing which has today (April 4) raised £92m.
Pirtek Europe has 70 franchisees, with system sales largely derived from franchising. Systems sales were £164.1m in 2022, representing a 33.5% increase since 2020.
Adjusted EBITDA was £14.7m in 2022, representing a 77% increase since 2020.
It currently operates in eight European countries, including the UK, and has the potential for geographical expansion with the right to operate in an additional eight European countries.
All members of Pirtek's senior management team are expected to remain with the enlarged group, with Alex McNutt, chief executive of Pirtek, to be appointed to the board following completion of the acquisition.
A number of London-based Pirtek's management and employees intend to invest approximately £4.8m by way of the subscription and through up to £7.8m of consideration shares.
The addition of Pirtek to Franchise Brands is in line with its strategy to complement organic growth with selective accretive acquisitions focused on B2B franchise systems of van-based businesses that provide essential services. Pirtek represents the opportunity to acquire a complementary B2B franchise business of scale that will expand the group's presence across a number of key European countries.
The board said it believes that the size and diversification of the enlarged group will provide greater resilience in the services provided, customer base, end markets and franchise networks and geographically.
The combined franchising experience of the enlarged group will also accelerate the growth of the combined businesses. The board considers Pirtek Europe to have a strong management team, providing breadth and capacity for further expansion of the existing and enlarged group's brands into Europe and the US.
Forecast revenue of the enlarged group is £155m in the year ending December 31, 2023, or £168m on a pro forma basis, and £182m in the year ending December 31, 2024, resulting in forecast adjusted EBITDA of £29m, £33.5m and £36.9m, respectively.
The acquisition is expected to be immediately earnings accretive and forecast by the board to generate single digit earnings accretion in the first full year of ownership.
The new debt facilities comprise a £55m term loan and a £55m revolving credit facility, with a four year term and one year extension option, and a margin of between 200 and 300 basis points over SONIA, dependent on leverage on a last 12 months basis.
The board estimates that full repayment of new debt is expected within five years, on the basis of an expected drawing of £100m on admission.
Franchise Brands executive chairman, Stephen Hemsley, said: "The acquisition brings an established business of scale with an attractive financial profile and growth prospects and significantly expands the group's range of B2B services, customer base and end markets.
"Building on the strong performance of the group's acquisition of Filta in March 2022, which brought an international footprint in North America and Europe, Pirtek Europe extends the group's European presence across several key countries, providing a platform from which to launch the group's existing brands."
He added: "By expanding the group's operations to 10 countries, the acquisition will significantly advance the board's aim to create a market leading international B2B multi-brand franchisor that generates its income equally from the UK, North America and continental Europe.
"We look forward to working with Pirtek Europe's strong management team to accelerate growth and drive operational leverage across the combined business."