Everton swerve financial armageddon … for now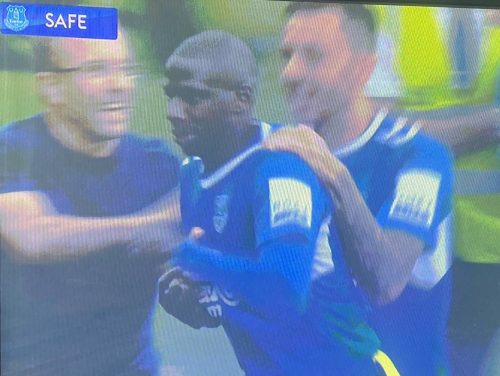 Everton's emotionally fraught final day survival has spared a financial armageddon that relegation to the Championship would bring, but the club still stands in a vulnerable position.
Majority shareholder Farhad Moshiri, unpopular amongst the supporters, is seeking fresh investment.
In a new development last week, documents filed at Companies House by Everton Stadium Development Company, relating to the refinancing of the construction of Everton's new stadium at Bramley Moore Dock, appear to reveal that a guarantee has been provided by Andy Bell, founder of financial platform AJ Bell, and a lifelong Everton supporter, through a business he controls.
Registered at an address in Ormskirk in 2018 Blythe Capital has never filed accounts.
As reported on TheBusinessDesk.com in March, financial results revealed that Everton lost £44.7m, representing a £76m (63%) reduction on the loss of £121.3m for 2020/21 's cumulative losses over the past five years have grown to more than £430m. Losses were only reduced by the sale of players.
Auditors from Crowe LLP, who replaced BDO last year, signed off the last set of figures by adding the warning that relegation to the Championship would have potentially placed Everton in administration as the business was "unable to guarantee it could continue as a going concern". 
In addition, the Premier League referred the club to an independent commission over an alleged breach of financial fair play rules, which it said it will vigorously defend.
Moshiri told Everton's Fan Advisory Board in January that he was able to finance the building of the new stadium, but admitted to seeking help.
"The club is not for sale but I've been talking to top investors, real quality, to bridge a gap on the stadium finance. I can do it myself but the reason I want to do it is to bring top sport investors into Everton — for some of the reasons the fans want: improvement, more talent."