Smart meter giant buys niche SaaS supplier to target water industry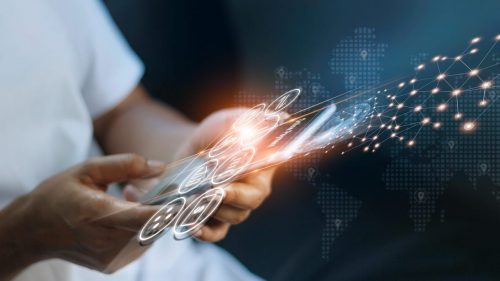 Manchester-based smart meter group Calisen has acquired Advizzo, a company specialising in the provision of a software as a service platform for energy and water smart meter data.
The amount paid for Advizzo, which operates internationally with customers based in the UK, USA, UAE, France, Italy and New Zealand, hasn't been disclosed.
But one of the advisers on the deal, George Barnes, KBS Corporate Associate Director, said SaaS businesses continue to attract high multiples.
"We are seeing plenty of interest in SaaS businesses as buyers are drawn to the contracted turnover," he said. "We've achieved strong multiples based on both EBITDA and annual recurring revenue (ARR)."
London-based Advizzo counts Southern Water, Severn Trent and Dubai Electricity and Water Authority (DEWA) as clients and two million households to manage their usage with ther technology. 
Calisen owns and manages energy infrastructure assets, as well as providing of smart meter, electric vehicle charging and heat pump installation and meter reading, maintenance and ancillary services.
The company floated on the stock market in 2020 for a value of  £1.32bn and was taken private less than a year later when it was sold to a consortium of funds in a deal worth £1.43bn.
Sean Latus, Calisen's Group Chief Executive Officer, said "Advizzo's data analytics technology provides consumers with personalised insights into their energy and water use, giving them more control over their spending and consumption. Furthermore, Advizzo's capabilities in the water sector provides the Calisen Group with an opportunity to expand its capabilities to also assist water companies with their Net Zero goals, contributing to a greener and cleaner environment."
Commenting on the transaction, Patrice Guillouzic, Advizzo CEO and cofounder, said "We will continue optimising consumers' electricity, gas and water consumption and having a positive impact using behavioural and data science".
KBS's Barnes added: "Energy and utility companies are incentivised to deliver energy efficiency or risk significant fines related to their global turnover.
"Advizzo enables smart-meter vendors to leverage the data, which has until now been an unused asset in changing customer behaviours. 
"The company has proven its technology in both water and electricity markets across the world, having customers in the UK, France, Italy, the USA, the UAE and New Zealand. Advizzo is applied on large-scale projects which demonstrates the software's scalability."