Bidder for Wigan Athletic is 'tycoon' linked with Morecambe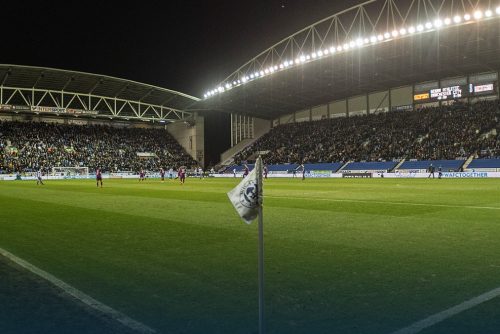 The chaotic and perilous financial soap opera at recently relegated Wigan Athletic took another bizarre turn yesterday when it emerged that the mystery bidder was Sarbjot Johal, the 21 year old Midlands-based businessman behind a soft drinks business.
TheBusinessDesk.com reported yesterday that the club claimed it had been sold subject to EFL approval.
Fans reacted with incredulity that the buyer was Johal, who has been unable to provide the EFL with evidence of his wealth in order to satisfy their governnace requirements for directors and owners, in relation to a bid for struggling Morecambe, who were relegated to League Two in May.
Specialist football website The Athletic reported that Solihull based Johal, who oversees the Vitanic, Lovely Drinks and Sarb Capital brands, has an unknown net worth and that documents on the Companies House website show no obvious signs of significant wealth.
One source close to the long-running saga of his takeover of Morecambe told TheBusinessDesk.com that he was doubtful any deal to buy Wigan would go through.
"Seems unlikely. EFL still waiting for paperwork from him six months on and no sign of it ever materialising, so can't do it for Morecambe, he can't do it for Wigan. Also he's put £200k into Morecambe in equity."
Lisa Nandy MP for Wigan, said in a statement that she had met Wigan's owner Al Hammad and was seeking assurances from him regarding the sale and ongoing payment of staff wages at the club.
"This evening I met with the owner of Wigan Athletic to discuss the future of the club and his intention to sell, subject to EFL approval," said a statement the MP published on Twitter.
"This has been an extraordinarily turbulent and difficult time for the fans, staff and players who give everything for their club.
"They have been clear that Wigan Athletic needs a sustainable, long-term strategy.
"We had hoped this might be realised under the current ownership, but it has been apparent in recent weeks that this was increasingly unlikely.
"The owner was keen to reiterate his commitment to honour the promise he made when Phoenix 21 took Wigan Athletic out of administration – to put the club's interests first and ensure its long-term future.
"The immediate priority must be to meet existing financial commitments, and ensure that any prospective new owner has the long-term interests of Wigan Athletic at heart. I will do everything in my power over the coming weeks to secure this.
"I will be having further discussions this week with the director and others and I hope to be able to share more information as soon as possible."
It has been a chaotic two years since Talal Mubarak Al Hammad bought the club out of administration in 2021.
Relegation from the Championship to League One at the start of the conclusion of the 2022/23 season has been followed by points deductions for next season after the owners failed to pay wages and deposit a bond to cover the next wage bill.
That failure to pay wages, and HMRC, prompted the resignation on Sunday (4 June 2023) of board members Tom Markham, also the chief operating officer, and Oliver Gottmann.