Sales, margins and profits down in 'challenging' year for N Brown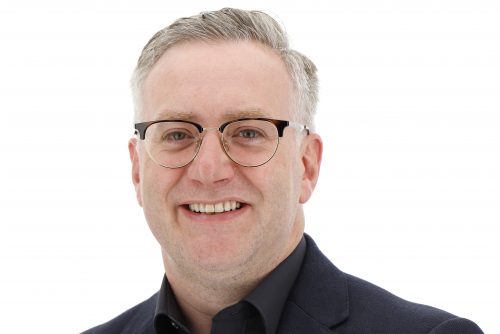 Home shopping giant N Brown has reported lower revenues from home shopping and customer loans.
The 5.3% drop in revenue to £677.5m from £715.7m saw profits drop to an adjusted profit before tax of £7.5m (£43.1m in 2022).
Operating costs reduced by £2m, with volume related savings more than offsetting £15m of inflationary pressures.
The statutory loss before tax reflects final Allianz litigation settlement and a non-cash impairment to non-financial assets of £53m.
Steve Johnson, Chief Executive, said: "We have remained adaptable to the trading environment which became more challenging during the year, as inflation impacted both our customers and our cost base. Although volumes softened, we maintained a disciplined approach to trading, with a particular focus on upholding margin despite a promotional backdrop.
"We continued to make strategic progress despite these challenges, increasing investment during the year, and we successfully launched our new mobile-first website for Simply Be. I would like to thank every single one of our colleagues for their role in achieving this progress, through their commitment to serving our customers and supporting our vision of championing inclusion.
"We are expecting the weaker consumer confidence to continue weighing on our performance before we see a return to growth and are therefore keeping a tight control of costs. We remain confident in our strategy and are more focused than ever on the transformational priorities which will deliver the biggest benefits, including new websites for Jacamo and JD Williams, and the delivery of our new financial services platform."
The retail group is now focusing on a five pillar strategy, mainly involving introducing digital technology to every stage of the operation of the business.
New websites for all strategic brands; a technology platform to support the Financial Services proposition; a 'Data culture' to empower staff to engage with data to identify and leverage analytical opportunities; Product Information Management ('PIM') system; and a fully embedded agile operating model.
Cost wise, warehouse and fulfilment costs were £4.7m or 6.9% lower than the prior year, benefiting from the flexible cost base with c. £12m of savings from lower core volumes. 
Higher product returns in the first half of the year drove a c. £2m increase over prior year while £6m across fuel inflationary price impacts hit carrier and resource costs.
Marketing was cut by £3.1m or 4.2% lower than prior year reflecting the impact of lower order volumes on performance marketing.