CBI survives vote on its future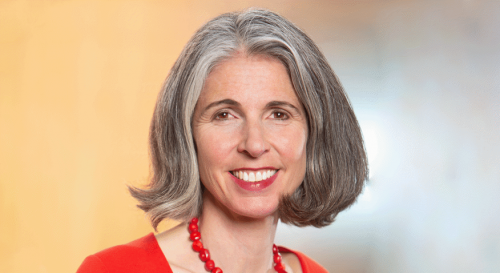 The scandal-hit CBI has survived a vote by members on its future, it announced on Tuesday afternoon (June 6)
At an Extraordinary General Meeting in London, CBI members backed the business lobbying organisation after a series of allegations had rocked it during the last few months.
Some 93% of the membership, made up of trade association and direct members, backed the motion: "Do the changes we have made − and the commitments we have set out − to reform our governance, culture, and purpose give you the confidence you need to support the CBI?"
The number rejecting the motion was 7%. There were 371 votes in total with 23 abstentions/vote withheld.
CBI members voted on the basis of 'one member, one vote' – whether a direct member or a Trade Association
Rain Newton-Smith, CBI director general, said: "After an incredibly tough period, I'm deeply grateful for the faith shown in us by our members. We've made real progress in implementing the top-to-bottom programme of change promised by the board and, while there remains work to do, today's result represents an important milestone on that journey.
"Even an organisation as established as the CBI is only as strong as its members. That support is something we have never taken for granted. We will work tirelessly to repay the faith shown in us and are committed to living the values and changes we have proposed.
"Let me be clear, we have listened, we have acted, and we will leave no stone unturned to be the best voice for business inside and out.
"We also heard another important message from members. That they want us to bring our breadth and depth of expertise, as well as our unique convening power, to bear on the economic challenges of the day."
Danni Hewson, AJ Bell head of financial analysis, said: "This was a must-win vote for the CBI but make no mistake, the business lobby group faces a long and tortuous slog back from the brink.
"It's haemorrhaged fee-paying members forcing it to slash its wage bill and has lost ground to rival bodies like the British Chambers of Commerce.
"There's also the question of exactly how many of the members and ex-members who were allowed to vote actually did so, with some companies still sitting on the fence, waiting to see if all the good words can be turned into good actions.
"At the core, this is a body that's supposed to exemplify the very best of British Business. It speaks for some of our biggest and brightest companies and had a seat at the table during key policy negotiations including how to implement the UK's furlough scheme during the pandemic.
"The question many businesses will still be asking is whether this tainted brand can still carry the same weight when it walks into a room.
"It's got a new face at the top, but Rain Newton-Smith was also part of the old guard and there will be some who would have preferred a new broom to clean the muck out of the organisation.
"With so much at stake during a period of economic uncertainty, having a lobby group with real power to effect change is crucial and today's vote does suggest there are many who feel the only real option is the CBI, but it will take time to rebuild confidence and time might ultimately prove costly.
"It's bought a little of that time today but if it can't win over the government, if it can't find its way back into the room, then it has no real value.
"And the current vacuum is dangerous and needs to be filled quickly in one way or another."