People: Together; Sedulo; Begbies Traynor; Node Technologies; JRSI; Alexander Knight & Co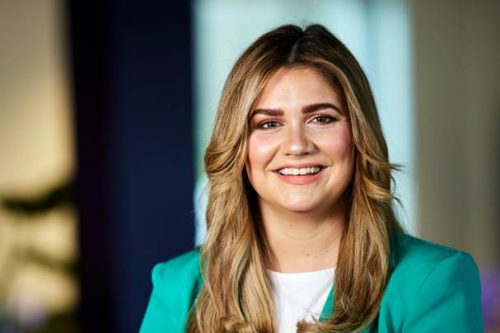 Specialist Cheadle-based lender Together has promoted Michelle Walsh to head of intermediary sales for commercial finance.
Michelle will be managing the business development team across all commercial finance intermediaries, in addition to driving Together's messaging around specialist solutions.
She was previously Together's regional account manager for packaging partners in South Wales. She has 20 years' experience in the industry, having held roles across Barclays and specialist lenders Octopus Group and Signature Property Finance, providing short to long term solutions across both residential and commercial finance. During this time she worked in several different departments, including operations and risk.
Michelle said: "It is such an honour to be moving into this new position at Together. I am looking forward to exploring ways in which we can improve our customer journey, as well as how we can enhance our product offering."
Tanya Elmaz, director of intermediary sales at Together, said: "We couldn't be happier to be announcing Michelle's promotion to this role. She brings with her a wealth of experience, passion and knowledge which are a true assets to the company."
::
Business advisory group Sedulo has appointed Rocco Volpe as chief technology officer.
Volpe, joining from Kings Secure Technologies, has been described as an 'important and exciting' addition by Sedulo founder Paul Cheetham-Karcz as the firm prepares to double in growth.
Sedulo operates nationwide, with offices across London, Liverpool, Manchester and Leeds, employing more than 180 staff. Volpe adds to the growing management team following the appointments of national heads of audit, taxation, forensic accounting and R&D over the past 12 months.
Cheetham-Karcz said: "This is an important and exciting appointment for Sedulo and I am delighted to add Rocco to the team. As a group, Sedulo is always pushing to improve and find new innovations and solutions to benefit our clients and I believe Rocco will play an important part in this."
Volpe said: "I am so excited to join Sedulo because there is a lot of progress we can make together. The development of a software platform for the finance sector genuinely excites me."
Volpe will work across the four Sedulo offices.
::
Manchester-based Begbies Traynor, the corporate restructuring and insolvency firm, has promoted Chris Lawton to the position of partner.
Lawton joined Begbies Traynor in 2016 and is a licenced insolvency practitioner, having qualified in 2019. Chris has been leading the Preston office in the role of insolvency director.
He said: "This promotion is a testament to the hard work and dedication of our entire team, as well as the firm's commitment to fostering professional growth. I am excited about this opportunity to continue serving our clients and professional associates across the region with our corporate restructuring and insolvency services."
Paul Stanley, North West regional managing partner of Begbies Traynor, said: "Chris Lawton's promotion is a well deserved recognition of his outstanding performance and invaluable contributions to our firm. His deep knowledge of the industry, combined with his strong leadership skills, has been instrumental in driving our success in Lancashire."
As a partner, Lawton will leverage his extensive experience to oversee complex insolvency cases, lead client engagements, and provide strategic guidance to businesses facing financial challenges.
::
Node Technologies, the Manchester-based proptech firm, has hired Matt Davidson as senior director of real estate.
He joins the team from Avison Young, where he was head of UK clients & business development. He has a wealth of experience, previously acting as head of UK portfolio and specialist markets at CBRE, building a strong, trusted client base and associated industry connections.
Matt will head up Node's London office, with responsibility for building presence in Central London and across sector in the regional markets, applying his forward thinking property management perspective in expanding the Node portfolio.
CEO, Christian Anderton, said: "Matt brings a wealth of knowledge and experience to the Node team. I have worked with Matt previously and know the significant value he will bring to our clients. I fully expect Matt to play an integral role in supporting business growth across the UK."
Davidson said: "To be able to work for a business that I believe is the future for the industry is something I am really looking forward to. To be part of the wider Node vision is an opportunity I couldn't turn down and it's great to be working with Christian and the team to expand this truly revolutionary offering."
::
James Robinson Speciality Ingredients (JRSI), the Manchester/Huddersfield-based provider of specialty cosmetic ingredients, has made several new hires and promotions to grow its Manchester and Huddersfield-based teams. The moves come as JRSI looks to bolster its capabilities in application, ingredient formulation, and supply chain management.
Phillip Green joins the JRSI team as its new application and formulation lead, bringing more than 30 years' experience in the personal care and homecare industry. Previously working for PZ Cussons UK, Phillip brings a wealth of knowledge and experience in the personal sector which will support the development, efficacy testing and introduction of new ingredients in the hair and skin care space.
In addition, JRSI has also welcomed Yusuf Kholvadia as finance account assistant, where he will be an integral part of the finance team supporting both the finance manager and group finance director. Yusuf started his career as an electrical engineer and then decided to change track and study for his AAT qualification.
Joining as customer service and warehouse administrator, Kornelia Szymla will now work as part of the customer service team.
JRSI has also promoted Louise Hellawell to supply chain supervisor. Louise first worked for JRSI from 2008-2015 in customer service, she re-joined us as part of the purchasing team in 2017 and has played a key role in the company's growth throughout this time.
James Lowe has been appointed to the position of quality lead. James has been part of the JRSI R&D team for 14 years as senior research chemist.
Sanketh Varalwar, of James Robinson Speciality Ingredients, said: "We're excited to welcome new members to the JRSI family and celebrate the successes of the existing team."
::
Alexander Knight & Co has bolstered its team of accountants in Hale with the arrival of three new colleagues.
Michael Sala joins as an accounts manager from Haines Watts, and Cameron Ellams joins the accounts and audit team from Beever & Struthers. Abi Thomson enters the accountancy profession from a teaching background.
Murray Patt, founder of Alexander Knight & Co, said: "We're pleased to grow our team here in Hale with the arrival of two experienced accountants who join us from other practices to develop their career. It's also a pleasure to welcome Abi into the accountancy profession and we are looking forward to helping her formalise her knowledge and experience in the sector."